Hanover's Perspective
Artisan Pen Company Opens New Sales Portal in Hanover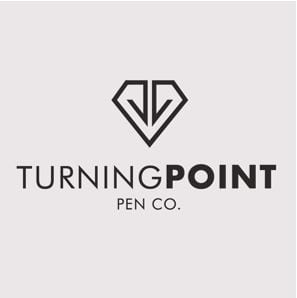 The Turning Point Pen Co., a high quality custom pen designer that produces fountain, roller ball and ballpoint pens, opened their on-line sales portal last night in a celebration at the Kings Charter Club House in Mechanicsville, VA. The business was founded and is owned by Michael Hyland, a native of the Richmond, Virginia area, who has always believed that he would start a business of his own to provide custom crafted writing solutions for his customers.  Turning Point Pen was born of Michael's long-time passion for lathe work combined with his ambition, drive and desire to add value to the people and community around him.  As this passion progressed from a hobby into a business, he realized he possessed an innate entrepreneurial mindset that created an opportunity to launch Turning Point as a full-time venture.
According to Michael, "Here at Turning Point Pen Co., we create high-end items with impact.  Our goal is to add true value to the lives of our customers through our products and the meaning behind them. The vision for this business is simple as we want to make a positive impact on our customers and how they communicate.  He also added, "Hanover, and the Richmond region, seemed a natural fit for my business as there is such a strong entrepreneurial and community spirit in this area."   The company produces custom pens and writing instruments and themed collections designed to best fit a certain occasion or special event in the customer's life.
Linwood Thomas, Director of Economic Development said, "We welcome Turning Point to Hanover County.  Their corporate values for quality, honesty and service will be a great fit in our business community.   The county provides an excellent environment for entrepreneurs, and we are confident that Turning Point will grow and prosper here."
For more information on Turning Point and the new on-line store visit: http://www.turningpointpenco.com/.
For more information about starting or growing a business in Hanover, visit: