Hanover's Perspective
Hanover Business First Conducts First Business Walk of 2019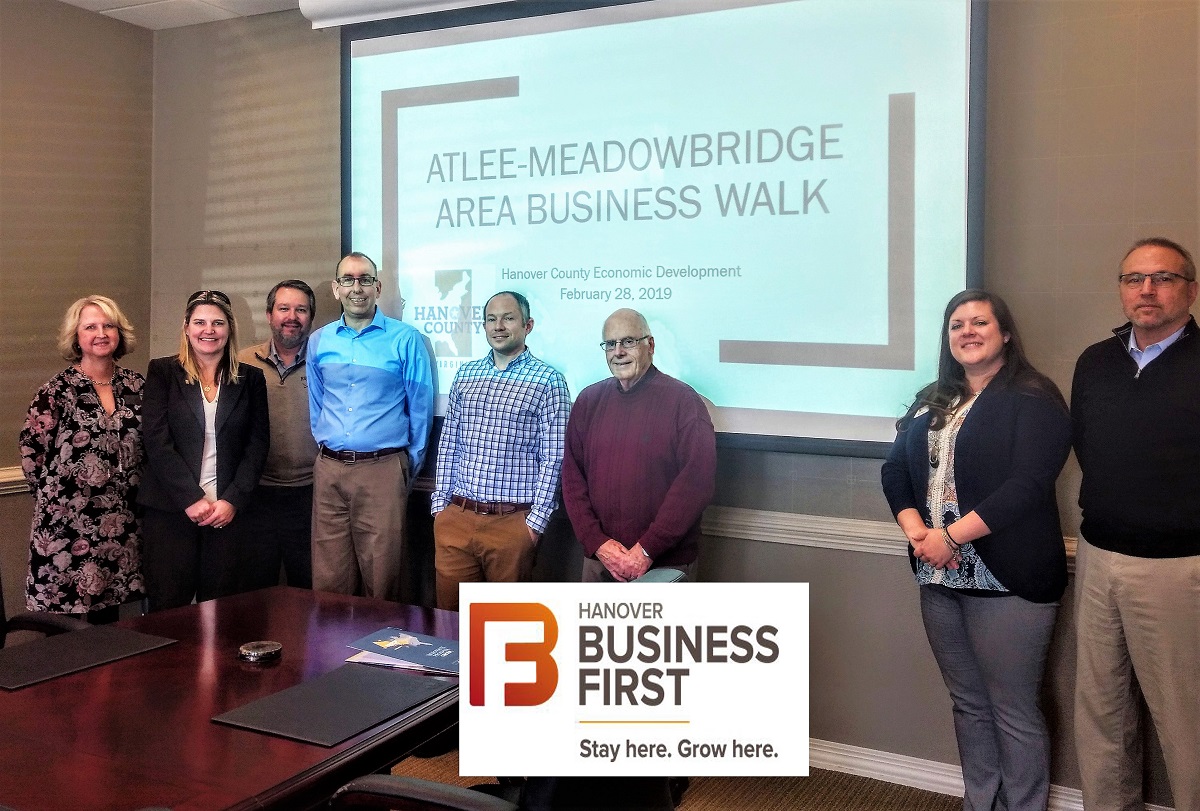 As part of the Greater Richmond Partnership's Business First program, Business Walks are held on a regular basis and target specific geographic areas with the goal of visiting as many businesses as possible. This initiative enables economic development staff and volunteers the opportunity to establish connections with existing businesses, provide a direct contact should the business have concerns or questions, and gather information about the business environment in Hanover County.
Hanover County Economic Development hosted its first Business Walk of 2019 on Thursday, February 28th. This walk, held in the Atlee and Meadowbridge areas, was conducted by ten staff and volunteers who teamed up to visit approximately 50 businesses, including office, warehouse, and manufacturing facilities. These visits revealed that most businesses in the target area continue to be in hiring mode due to strong growth, which is a positive economic indicator of a strong economy. Additionally, businesses overwhelmingly expressed high satisfaction with the quality of life, proximity to markets, and business friendly environment in Hanover County.
As a focus of this walk, Hanover Business First presented workforce development opportunities with Hanover County Public Schools and other partner agencies highlighting Hanover County's first Inspire Youth@Work Summer Opportunities Fair to be held on Saturday, March 30, 2019 from 9:00 am through 1:00 pm at Life Church located at 8378 Atlee Road, Mechanicsville. This event, which is free for employers and attendees, is an opportunity for local government, businesses, and not-for-profit organizations to publicize summer opportunities, including jobs, volunteer opportunities, internships, and leadership development openings for youth ages 14-24.
Business First Hanover aims to help existing Richmond area businesses prosper by connecting them to the resources needed to grow. If your business would like to be visited by Hanover County Economic Development, please contact Brandon Turner, Existing Business Manager, at bsturner@hanovervirginia.com or (804) 365-6459.