Hanover's Perspective
GLOBAL ENGINEERING, REPAIR AND LOGISTICS COMPANY OPENS FACILITY IN HANOVER COUNTY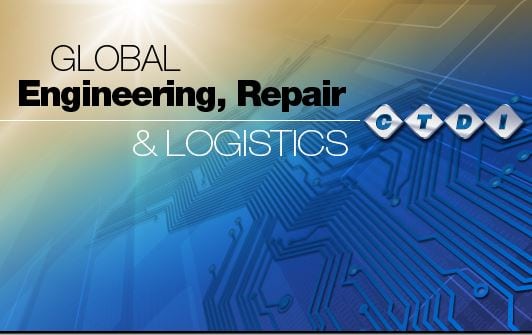 Communications Testing and Design Inc. (CTDI), a global engineering and logistics company headquartered in West Chester, PA, has signed a lease for 83,000 SF in the Enterchange C building at Northlake Business Park at I-95 and Lewistown Road.
"We welcome CTDI to Hanover County," said Board Chair Angela Kelly-Wiecek. "This company's values and customer care priorities make it a natural fit for our business environment here in Hanover. With their business model, workforce values and focus on technology, CTDI represents a target sector of businesses that we want to attract to the county."
CTDI is a full-service engineering, test and repair company that provides best-cost solutions to the communications industry. Their one-stop service commitment to customers has fueled the growth from a core business of Telecom Network and CPE equipment repair to include high-volume logistics, long-haul and last-mile transportation services and a wide range of supply chain solutions. The Hanover facility will provide logistics and technical services to CTDI's customers in the Mid-Atlantic Region that rely on CTDI for world-class service solutions to support the needs of their businesses.
The company was founded in 1975 by CEO and Chairman Jerry Parsons, his father, Don, and brother, Dick, in the family's garage in West Chester, PA.  Since its beginning, CTDI has been a privately held, family owned business operated by the Parsons family. Following the example of their father, the Parsons have developed, and continue to cultivate, a family values philosophy at CTDI. The company has also developed a very strong presence in the community and plays an active role with the United Way, YMCA, Shine Cancer Foundation, along with other charities.
According to Paul Cardell, Vice President of Corporate Operations, "The location in Hanover, strategically situated on I-95 at the Lewistown Road interchange, will enhance CTDI's ability to provide superior customer care and timely service to our growing customer needs.  The Northlake Business Park is a Class A business location and will complement the corporate image we are so proud to have developed with our very prestigious and quality customer base."
We are thrilled to welcome them to Hanover!  You can learn more about CTDI at: https://www.ctdi.com/