Hanover's Perspective
Green Top Celebrates 70th Anniversary with Massive Outdoor Expo | Oct. 7-8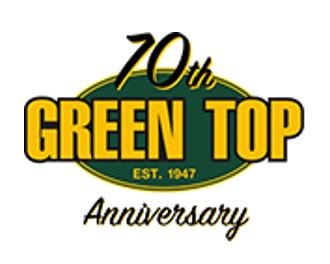 When Cecil Hopkins founded Green Top in 1947 at a small gas station on Rt. 1 just north of Richmond, he had no idea that he was laying the foundation for what would become the largest independent hunting and fishing retailer on the east coast.
Over the past 70 years, Green Top has developed an extremely loyal following. Before the start of every fishing, hunting, and camping season, sportsmen from around the state bypass their local retail options and big box stores to make an annual pilgrimage to Green Top to load up on supplies for their outdoors expeditions.
To celebrate 70 years of ardent customer loyalty, Green Top is saying "thank you" by hosting the largest outdoor expo in company history on October 7-8, 2017, which is free to the public. Over two days, the Green Top Outdoor Expo 2017  will host more than 120 of the biggest manufacturers from the outdoor industry's most loved brands.  These manufacturers are sending more than 250 representatives to the event who will be meeting with attendees, offering product demonstrations, giving seminars, and more.
"Green Top has survived and thrived over the past 70 years in large part due to our steadfast commitment to above-and-beyond customer service," said Blaine Altaffer, CEO of Green Top. "We have planned this 70th anniversary celebration and outdoor expo to mirror that commitment. This expo will provide a genuinely user-friendly experience where guests can meet and chat with representatives from their favorite outdoor brands, check out new products, and purchase the latest equipment and apparel on site."
"This expo is the ultimate backstage pass for outdoors enthusiasts to meet the folks that make their favorite products and get the inside scoop on their favorite brands," Altaffer said.
The event, which is expected to attract more than 10,000 attendees over the weekend, will also feature seminar speakers, demonstrations, and entertainment for the whole family.
Besides celebrating Green Top's 70th anniversary, the expo will also feature the launch of the Green Top Outfitter Program. Over the past year, Green Top has vetted numerous different outdoor sports outfitters from all over Virginia. In the end, the program has partnered with and given the Green Top seal of approval to seven Virginia-based outfitters, from hunting guides to fishing charters. All seven will be present at the expo.