Hanover's Perspective
Hanover Accepting Applications for 2018 Citizen's Planning Academy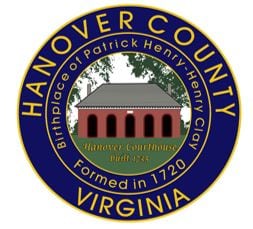 In an effort to engage Hanover County residents, businesses and community leaders in the County's planning process, the Hanover County Planning Department is now accepting applications for its Citizen's Planning Academy.
Beginning January 29, 2018, the five-class course provides participants with a background in the fundamentals of county planning and covers a broad spectrum of planning and development-related topics and issues.
"The Citizen's Planning Academy gives Hanover citizens an insider's look at how planning shapes our community, the legal foundations of planning and the role citizens can play in developing a dialogue regarding Hanover County's future," said David Maloney, the County's Planning Director. "The Planning Academy is the first of its kind in Virginia and we anticipate for graduates to go on to become strong community advocates."
Topics include the planning process, the rules and regulations governing zoning and subdivisions, the legal bases for planning, planning for capital improvements, ethics in the planning process, and more.
Classes will take place over five weeknight evenings from January 29 to February 26, including recognition by the Board of Supervisors on March 28. Each of the five 2.5 hour sessions are scheduled from 6:30–9:00 p.m.
Applications are due by 5:00 p.m. on January 19. Hanover County residents, business owners and community leaders are invited to apply online. The itinerary for the academy can be found on the application. The cost is $30 per person. Classes are limited to 30 participants.