Hanover's Perspective
Hanover County is the perfect medium for Delta Pure's growth

Delta Pure, a manufacturer of filtration products for domestic and international markets, is putting the finishing touches on a 12,000 SF building expansion which will more than double the size of their facility to 30,000 SF. This expanded headquarters and manufacturing facility, combined with new equipment expendiures, results in a total investment of more than $1.0 MM. The investment and capacity improvements enable manufacturing efficiencies and facilitate Delta Pure's on-going product development efforts and new market expansions. Delta Pure, which is located in the Hanover Industrial Airpark, has leveraged its locational advantages, skilled workforce and strong markets to become a global leader in water and industrial filtration devices. "Delta Pure continues to be a great success story and another great example of the manufacturing talent in Hanover County," Cecil R. "Rhu" Harris, Hanover County's administrator, said in a statement.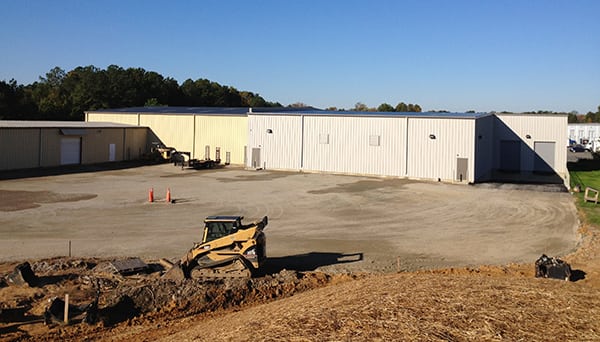 Todd Furbee, President of Delta Pure comments, "We're proud of our workforce here in Hanover County which has allowed us to grow and we look forward to another successful 30 years." Currently employing 26 dedicated people and operating 24 hours a day, 5 days a week, Delta Pure anticipates increasing their workforce with another 10-15 jobs over the next two years.
Economic Development Director Edwin Gaskin notes, "Delta Pure has done a tremendous job in capturing market share and growing their products. Todd Furbee and his associates are among the most dedicated and driven organizations — with a 24-hour production schedule, 5 days a week — they have some of the best lead times in their industry. There's plenty of room to expand in Hanover and being located in the Hanover Industrial Air Park has enabled them to captialize on logistical advantages and operational efficienicies to really help grow their business."
Delta Pure's growth over the last three years saw an increase of 82% in revenues and required the addition of another six associates. Fueling a portion of that success has been growth experienced in international markets. The company's international sales include customers in the Middle East, South America and the Caribbean. Furbee worked with Hanover County Economic Development and the Virginia Economic Development Partnership's Virginia Leaders in Export Trade (VALET) program,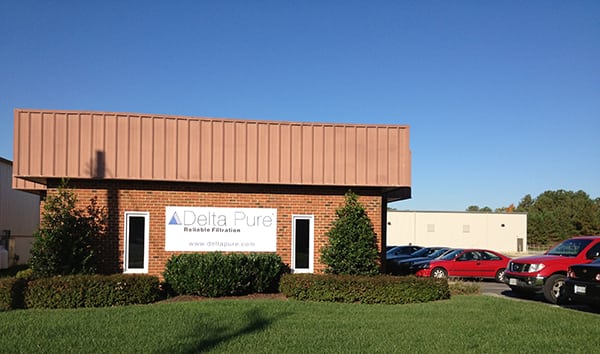 which helps Virginia businesses expand their international business. "We went on a trade mission to Saudi Arabia and South Africa with that program," he said in an interview with the Richmond Times Dispatch in 2012.
Delta Pure will be working with the Virginia Department of Business Assistance in providing training services for all new employees hired through the Virginia Jobs Investment Program. In addition the state's GENEDGE Alliance assisted in facility layout and process improvement.