Hanover's Perspective
Hanover: Helping Businesses Grow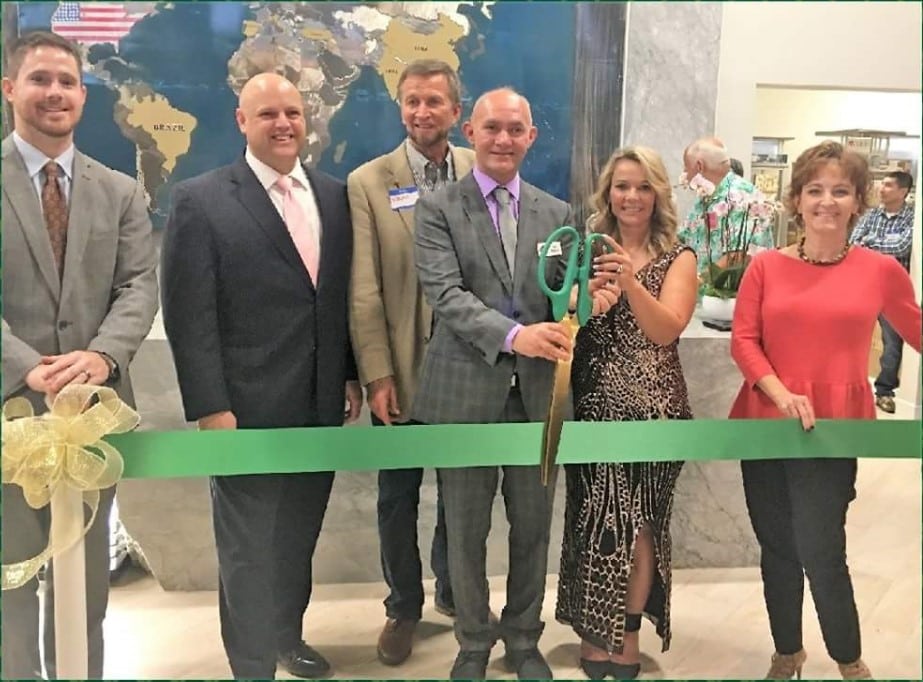 Entrepreneurs come in all shapes and sizes," Hanover County Economic Development Director Linwood Thomas is fond of saying. "It's our job to help them succeed in Hanover County." A recent example is Absolute Stone Design, which in October had a ribbon-cutting ceremony in a new 35,000 square foot showroom south of Ashland. The new facility demonstrates how far Absolute Stone Design has come in 10 years. Absolute Stone Design fabricates and installs stone for kitchens, baths, countertops and other uses. The owner, Val Ribiero, is a native of Brazil who was attracted to Hanover County because of its low taxes and business friendly environment. In the beginning, he and two other employees measure, cut and installed the stone themselves. Now his company employs 25 people and the size of the business has tripled.
The Department of Economic Development helped support Absolute Stone Design through the permitting and construction processes to keep their project on time, including working with other County departments to address any issues that arose. Hanover's Department of Economic Development focuses much of its efforts on helping existing businesses because, Thomas says, "A statistic from the Small Business Administration notes that 80 percent of small businesses that succeed stay in the County where they began."
Another recent success story is Old Church Creamery, which opened a new production facility in the old Fearnow's Stew facility on Shady Grove Road in 2017. The Department of Economic Development worked closely with multiple agencies to navigate the steps needed for the company to re-open in Hanover County.
"No company is too small," says Deputy Director, Susan Deusebio. "We strive to give every business thorough attention and assistance." When Turning Point Pen Company owner, Michael Hyland, sought out assistance with promotion of his startup company and online sales portal, our staff provided guidance with writing and distributing a press release.   As a result, Michael's company has received press from The Richmond Times Dispatch and Richmond Biz Sense.
"These are just a few recent examples of how our department provides support to our local business community," Thomas said. "For those who are looking to start a business, or need resources to help their existing business grow and expand, the Hanover County Department of Economic Development is here to help. Our team can provide research, site selection support, demographics, labor market data and uncover possible grant opportunities that might fit with your new, or growing business."
For assistance with your business needs, call us at (804) 365-6464.
This article is currently featured in the Hanover Review newsletter. To subscribe or read online, click here.