Hanover's Perspective
Hanover Launches New Community Data Tool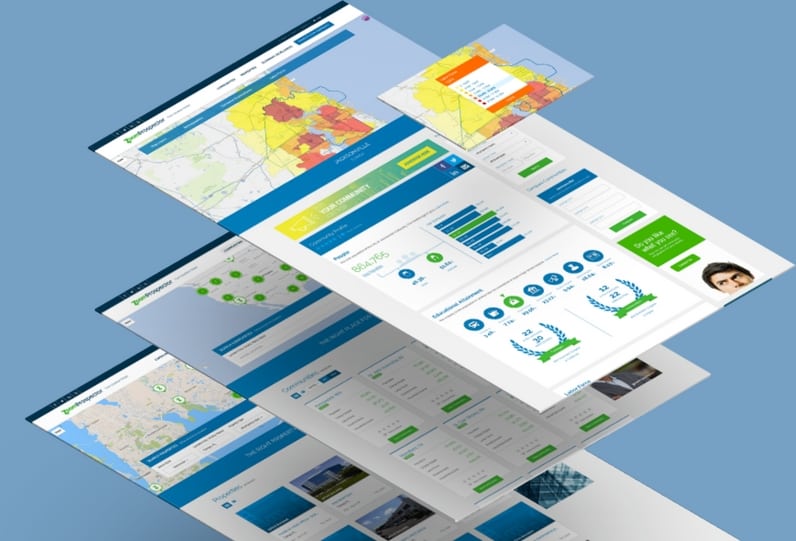 Hanover County is launching its Community Data Tool, making access to powerful business information research only a mouse-click away. Using Geographic Information System (GIS) Software, the website provides immediate access to in-depth information.
With the Community Data Tool, dynamic real estate, demographic and industry breakdowns are available free and instantly for all parts of Hanover County, along with a database of available properties with images. More than 97% of initial site selection screening is done online now, and this new tool provides immediate access to critical business intelligence that decision makers need to make an investment decision. The site reduces research time from weeks to minutes.
"The Community Data Tool gathers economic, planning, infrastructure, geographic and demographic information often sought by business looking to relocate or expand," said Susan Deusebio, deputy director for Hanover County Economic Development. "It allows users to view, create and print maps; find available commercial or business property; and develop custom demographic radius reports."
Website visitors can view available properties, along with size, use, cost and development incentives. Corresponding demographic reports such as labor force, education levels, consumer spending, and age can be created. In addition, businesses are mapped by industry showing their distribution and concentrations throughout the area.
"This is a useful tool for Hanover's existing businesses," said Chris Ingram, Hanover Economic Development's existing business manager. "Business owners can use it to research sites for possible expansions as well as identify demographics around those new possible locations. It can also be used simply as a means of identifying new consumers or demographic trends relevant to their business."
The GIS-powered website is built upon Google Maps technology, and offers state-of-the-art site selection mapping capabilities. The new website is also integrated with GIS Planning's national site selection search engine, www.zoomprospector.com, which allows visitors to conduct national searches of cities and commercial properties that match their unique criteria.
To learn more about how to use the Hanover County Community Data Tool, contact Susan Deusebio or Chris Ingram.