Hanover's Perspective
Hanover Seeks to Honor Legacy Companies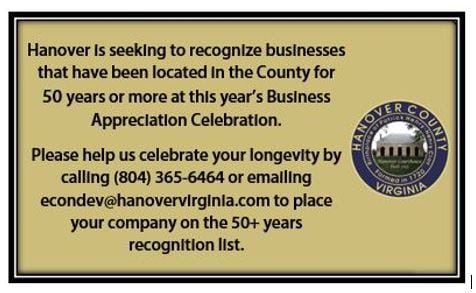 Longevity of a business is a benchmark of success and proof that a business is viable and well managed. The ability of a business to manage the ebbs and flows in an ever changing world is no easy feat.
What makes a business successful? There are some common values, qualities and traits of a successful business:
Good people: All successful and stable businesses value their employees. They strive to hire highly skilled, enthusiastic and dedicated people that reflect the businesses' core values.
Strong management: A positive attitude, progressive approach and sound decision-making of management is critical to the long term success of a business.
Customer service: Commitment to quality, delivery and customer service is paramount to the success of any business.
Adaptable to the market: Being prepared to position the business to capitalize on opportunity, accommodate changing requirements, and careful planning to decide when to diversify or specialize.
Adaptable to technology: Management strives to invest in appropriate technologies, along with the skills required to use them.
At this year's Business Appreciation Celebration, Hanover County will honor local businesses and non-profit organizations that have been in the County for 50 or more continuous years by recognizing their record of success and the significant role that they play in creating a healthy and diverse economy.
Hanover County provides a distinct advantage to businesses by charging no business and professional occupation license (BPOL) tax (except for contractors).   By doing so, the County's business database may not have inclusive records of business start dates within the County. If your business has been located in Hanover County for 50 or more continuous years, call (804)365-6464 or email econdev@hanovervirginia.com to be placed on the list of honorees.
Information about this year's Business Appreciation Celebration in May is coming soon.