Hanover's Perspective
Hanover's Highlights — Looking Back on 2017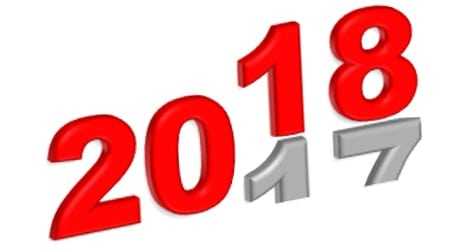 As excitement builds for a successful new year, we also take time to reflect on our top stories of 2017. Not surprisingly, the most-read stories are those that highlighted the moments that helped us innovate, prosper and grow over the past year.
We look forward to what's to come in 2018, and we thank you, Hanover County, for generating some great stories in 2017! Here are the top stories of the past year:
UK Manufacturing Company Invests in Hanover County
Pryor Technology Inc., a world leader in the manufacture and design of both traditional and innovative marking, identification and traceability solutions, opened a facility in Hanover. Founded in 1849 in Sheffield, UK, a hub of manufacturing and the birthplace of stainless steel, the company's success is built on providing solutions for all manufacturing industries, with extensive expertise in aerospace and automotive standards.
Global Engineering, Repair and Logistics Company Opens Facility in Hanover County
Communications Testing and Design Inc. (CTDI), a global engineering and logistics company headquartered in West Chester, PA, signed a lease for 83,000 SF in the Enterchange C building at Northlake Business Park at I-95 and Lewistown Road. CTDI is a full-service engineering, test and repair company that provides best-cost solutions to the communications industry.
Kings Dominion Adds More Thrills and Cheers
Kings Dominion is adding two new attractions in 2018. Twisted Timbers is an innovative hybrid coaster that uses the latest technology to combine wood supports with a steel track. This coaster will feature a 109 foot tall barrel drop, 20 airtime hills, 3,351 feet of track and a top speed of 54 miles per hour.
WinterFest will transform the park into a winter wonderland complete with uniquely themed areas, festively adorned trees, falling snow, millions of lights, ice-skating, entertainment, food, crafts and hands-on activities
Old Church Creamery Establishes New Production Facility
Old Church Creamery, a family-owned business located in Mechanicsville, Virginia, has opened a new production facility in Hanover at 8098 Shady Grove Road. They are the only dairy in Virginia processing 100% grass-fed milk from their own cows.  No grain or other feeds are fed to the cows other than high quality minerals required for optimum health.
Green Top Celebrates 70th Anniversary/Outdoor Expo
To celebrate 70 years of ardent customer loyalty, Green Top said "thank you" by hosting the largest outdoor expo in company history on October 7-8, 2017, which was free to the public. Over two days, the Green Top Outdoor Expo 2017 hosted more than 120 of the biggest manufacturers from the outdoor industry's most loved brands.
QubicaAMF Awarded the 2017 Governor's Award for Excellence in International Trade
QubicaAMF is the recipient of the 2017 Commonwealth of Virginia Governor's Award for Excellence in International Trade. The award was presented at the 69th annual Virginia Conference on World Trade, held in Williamsburg on October 18, 2017. Headquartered in Mechanicsville, VA, QubicaAMF enjoys a global reputation for offering a complete line of high-quality, innovative solutions for new and existing bowling and entertainment centers.