Hanover's Perspective
Hanover's Highlights — Looking Back on 2018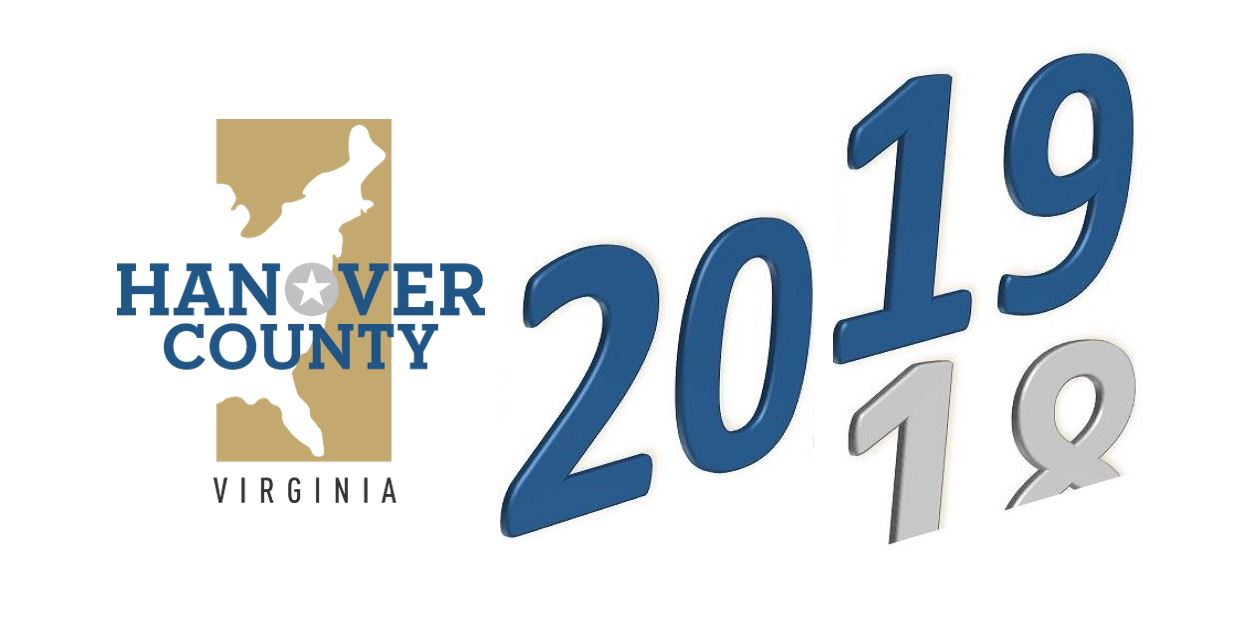 We look forward to what's to come in 2019, and we thank you, Hanover County, for generating some great stories in 2018! Here are the top stories of the past year:
Amazon's Sorting Distribution Center in Hanover County, VA Wins GRACRE's Industrial Project of the Year
The 17th Annual GRACRE (Greater Richmond Association for Commercial Real Estate) Awards ceremony held on April 17, 2018 honored outstanding commercial real estate projects and transactions in the Richmond region.
This year's winning industrial project is a 320,853-square-foot building located within the 400-acre Enterchange at Northlake Industrial Park in Hanover County just off on Interstate 95. It is currently being leased to Amazon for a sorting distribution center.
Legacy Businesses to Be Recognized at Hanover Business Appreciation Event
The month of May, by proclamation of the Office of the Virginia Governor, is Business Appreciation Month in the Commonwealth of Virginia. In observance, this year's Hanover County Business Appreciation Event, co-hosted by Hanover County Economic Development and Hanover Chamber of Commerce, is enhancing the celebration with a special awards program.  Twenty-five businesses are being recognized for operating in the county for 50 years or more and five businesses with 100+ years.
Memorial Regional Medical Center Celebrates 20 Years in Hanover County
Bon Secours Memorial Regional Medical Center (MRMC) has called Hanover County its home since 1998. From its location at 8260 Atlee Road in Mechanicsville, Memorial Regional Medical Center serves residents of Hanover as well as neighboring jurisdictions. After only two decades, MRMC is ranked one of the top 50 hospitals in the nation and has been awarded several Hospital and Clinical Quality Awards by Healthgrades, with some of these being awarded for five or more consecutive years.
Cascades Inc. to Invest $275 Million in Hanover County
Cascades Inc. (TSX: CAS), a Canadian leader in the recovery and manufacturing of green packaging and paper tissue products, plan to invest $275 million to establish a lightweight recycled containerboard operation in the former Bear Island Paper Mill in Hanover County. The project will create 140 new jobs.
Northlake Commerce Center to Be Developed in Hanover County
Northlake Commerce Center, a joint venture by JLL and Brookwood Capital Partners, is a new 152,000 square foot speculative industrial building to be developed in Hanover County, Virginia. The modern, Class A industrial space, delivering in the second quarter of 2019, will be one of the leading industrial options in the area. The building, situated on approximately 15 acres in Northlake Park in Ashland, with direct access to I-95 exit 89, will be a state of the art distribution facility featuring 32′ ceiling heights, 7″ floors, 29 dock doors and two drive-in doors.
Kings Dominion Debuts New "Hybrid" Roller Coaster, Twisted Timbers, in Hanover County
The wait is over for guests looking to get their thrill fix on Kings Dominion's newest roller coaster, Twisted Timbers. Wood and steel intertwine into twisting barrel roll drops, dynamic inversions and gravity-defying weightlessness on the park's newest coaster, which is set to open to the public on Saturday, March 24.
Holiday Happenings in Hanover – 2018
From small community events to historic holiday traditions, there are numerous ways to celebrate the holiday season in Hanover. New this year is the highly anticipated WinterFest at Kings Dominion providing all the sights, sounds, food and experiences of the holiday season.