Hanover's Perspective
Just What the Doctor Ordered—HCA's Hanover Emergency Center Breaks Ground
June 13, 2013 —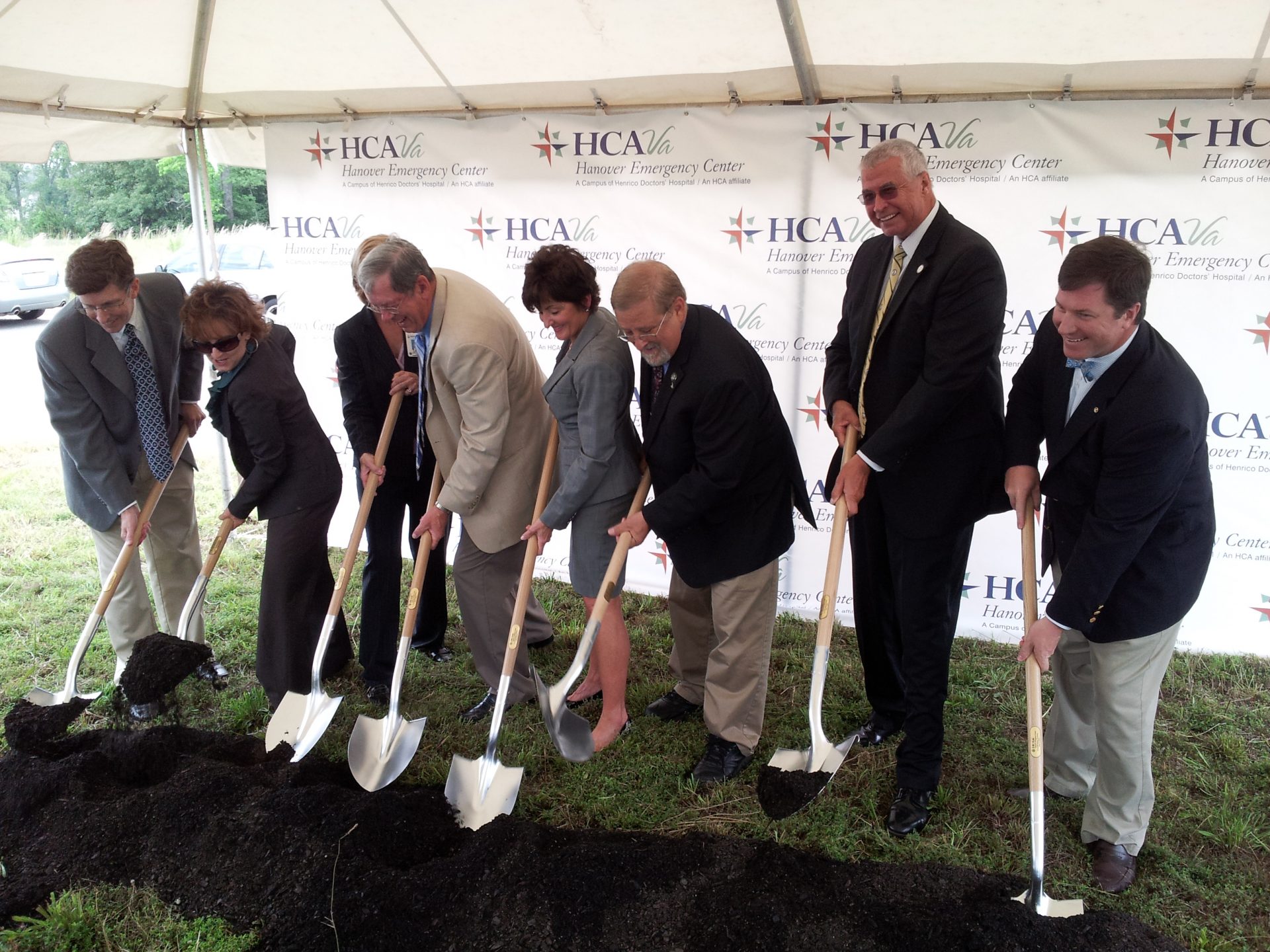 HCA Virginia broke ground on a new facility, the Hanover Emergency Center, to be located in Rutland in Hanover County. The Hanover Emergency Center is scheduled to open in the first quarter of 2014 and will offer both emergency and outpatient services. The 22,000-square-foot full service ER will be staffed around the clock by physicians and staff with advanced training in pediatric and adult emergency medicine. The facility will have 12 patient treatment rooms, a 64-slice CT, ultrasound, digital x-ray, mammography, bone density, a medical laboratory, and a clinical pharmacy on-site. The building also has 3,800 square feet of available space for future medical office use. HCA Virginia, which is investing $10 million in this project, anticipates adding 30-50 new jobs in Hanover.
"With this new emergency center, we are bringing together the very best in facility design, clinical technology, and experienced emergency physicians and staff that support both the patient and family," said Lisa Valentine, Chief Operating Officer, Henrico Doctors' Hospital, at the ground-breaking ceremony. "We're well known for providing quality care and this project will enable us to continue our efforts here in Hanover County and the surrounding area. We are very excited to be part of the growing Hanover County business community."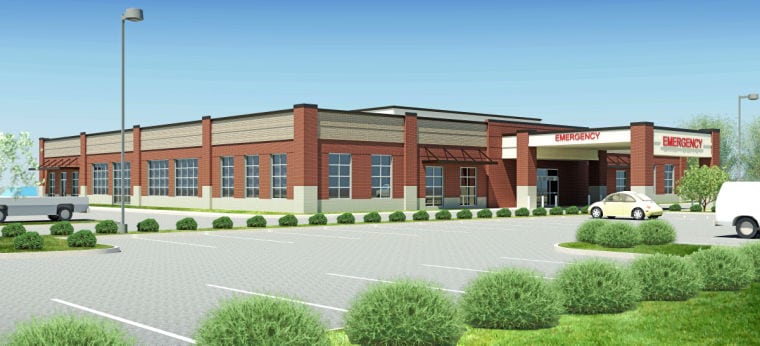 "Access to emergency care is an important aspect of providing for our resident's health and safety. Across the country, hospitals are using freestanding emergency centers as a way to improve access and drive down wait times"," says Edwin A. Gaskin, Director of Hanover County Economic Development, " We applaud their innovative investment and are extremely pleased that HCA has joined our fine community of outstanding healthcare professionals and has selected Hanover as the site for this state-of-the-art facility."
Hanover Emergency Center will welcome both walk-in patients, as well as those brought in by ambulance 24 hours a day, 7 days a week for all major and minor emergency needs. The facility's location,on U.S. Route 301 and Atlee, is convenient to the growing residential neighborhoods and businesses in Hanover County. The facility will continue their tradition of partnership with Hanover County's EMS Service, which is known for their clinical excellence and dedication to the community. HCA's Lisa Valentine notes, " Our partnership with Hanover County EMS is critical to ensuring the very best care for patients and we will be working with them to ensure our communication and clinical care results in excellent quality care to our community."

For additional information, see the coverage in the Richmond Times Dispatch.
As the commonwealth's most comprehensive health care network, HCA Virginia operates 13 hospitals and more than a dozen outpatient centers and is affiliated with 3,000 physicians in Central, Southwestern and Northern Virginia. In addition to being one of Virginia's largest employers, it provides approximately $100 million in charity care to uninsured patients each year and pays $100 million in taxes. In Central Virginia, HCA Virginia includes 4 imaging centers, 6 outpatient surgery centers, more than 50 physician practice locations and the 7 hospitals we are best known for – Henrico Doctors', Parham Doctors', Retreat Doctors', West Creek Emergency Center, Chippenham, Johnston-Willis, John Randolph and Spotsylvania Regional. The parent company, Hospital Corporation of American (HCA, Inc), is headquartered in Nashville, Tennessee, and is the world's leading provider of healthcare services, with more than 160 hospitals and 110 freestanding surgery centers across the United States and England. HCA Virginia is part of HCA's Capital Division.