Hanover's Perspective
Making Exports Work For Your Hanover Business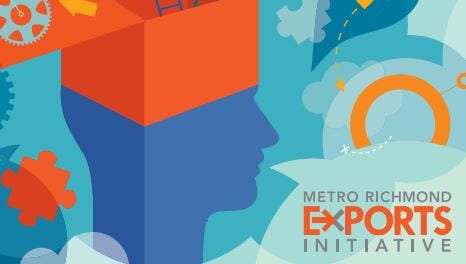 Business owners are invited to attend Exploring Exporting on September 20, 2017 from 4:00 – 5:30pm.  The event will be held at Center of the Universe Brewing Company and the topic is how to get started with exporting.
Since the fall of the Berlin Wall in 1989, the world Gross Domestic Product (GDP) has grown from approximately $34 trillion to $82 trillion. The vast majority of this growth has occurred outside the United States, but the Metro Richmond Exports Initiative (MREI) has been formed to change this trend.
The Metro Richmond Exports Initiative is a partnership between the Greater Richmond Partnership, Virginia's Gateway Region and Virginia Commonwealth University's Center for Urban & Regional Analysis. Their goal is to increase exports of small- to mid-sized Richmond-area businesses by 40 percent by 2020.
Funded by JPMorgan Chase and Virginia Economic Development Partnership's International Trade division, MREI was established to educate central Virginia businesses about the benefits of exporting and drive increased levels of exporting in the Richmond region. MREI provides tools to help businesses navigate the robust export services environment in Central Virginia; programs designed to help businesses begin exporting or increase export sales; grants and scholarships for export-related activities; and outreach to local businesses to increase export awareness.
"U.S. based consumers only account for 5 percent of the world's consumers. If you are looking to grow your business and aren't considering exporting you are overlooking 95% of the market," said Chris Ingram, Hanover County existing business manager. "Even the smallest businesses can benefit from exporting in a big way. The majority of exporters have less than 20 employees. Additionally, the U.S. is already known for high quality and innovative goods and services. The market confidence is already there; all you need to do is make your product or service available.
If you are a Hanover County business owner, exporting may be the missing link that can grow your business. Contact Chris Ingram at (804) 365-6464 to find out how you can make exporting work for your business.