Hanover's Perspective
Marc S. Weiss Award Nominee – Analytics Corporation
Three deserving companies have been nominated for the 2018 Marc S. Weiss Award and the recipient will be named at the upcoming Hanover County Business Appreciation Event.
About the Award:
Marc S. Weiss is a former Director of Economic Development and served Hanover in that capacity between 1999 until his passing from pancreatic cancer in 2011. Under Marc's leadership, Hanover County benefitted from his career experience in land development initiatives, as well as his strategic approach to building business relationships locally, domestically and internationally. Marc had a passion for innovation and for working with businesses to help them grow and expand.
The vision and purpose of the Marc S. Weiss Award is to recognize a Hanover-based business or entity which has demonstrated a lasting commitment to innovation, meaningful growth, global involvement and leadership and service within the Hanover business community.
The evaluation criteria for this award include innovative practices or policies, investment in the Hanover business community, partnerships in Hanover County, international partnerships, growth in scope of the business, vision for future opportunities in Hanover County, established community involvement and engagement, job retention, years in business, creation and training achievement
and recognition of company best practices within their industry.
The 2018 Marc S. Weiss Award is sponsored by Rappahannock Electric Cooperative.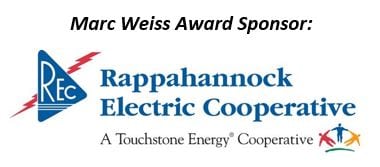 About Analytics Corp.:
Analytics Corporation continually strives to provide comprehensive analytical testing and related industrial hygiene services to their clients. They moved to Hanover County from Henrico in 2003.
Analytics immediately became active in Hanover's corporate community and the global economy with their location selection in Crescent Business Center. Company principals Jeff Spink and James McCarthy continued to grow and expand the company, even during the challenges of the recession. They creatively identified new opportunities through exporting their services and partnered with the VA Economic Development Partnership to participate in Trade Missions with the Governor's Office and the prestigious VALET Export Program. Their interest in international trade and investment grew, and they developed a sales office in Brazil to support their global vision of growth for the company.
Additionally, they saw an opportunity to grow a biotech cluster in Hanover and invested in an adjacent building to develop it into a multi-tenant startup facility for other companies entering the bioscience arena.
Since moving to Hanover, the Analytics team has been an ambassador for our economic development efforts and has always been responsive and supportive of meeting with other companies that are considering Hanover for their business location. Additionally, Analytics is an outstanding salesman for Hanover's business advantages and has led their company with creative and long-term visions on how to grow their market and services.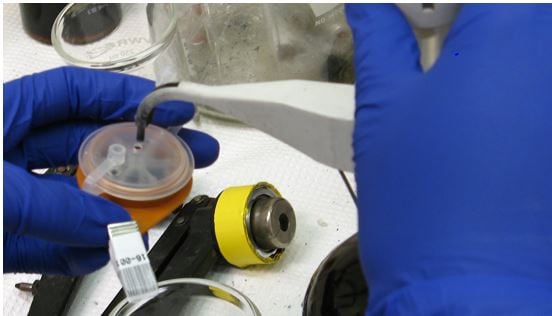 The Hanover facility currently employs 45 full-time people in support of their mission, and more than 70% of their employees hold a graduate, undergraduate, and/or technical degree. Analytics has more than 1,000,000 hours of experience analyzing different chemical matrices. Additionally, the senior management staff each have more than 15 years of experience in the field of analytical testing. Analytics staff capabilities and experience will always meet or exceed the required levels to perform industrial hygiene, pharmaceutical or environmental analyses.
With more than thirty years of laboratory experience, Analytics continues its tradition of excellence in environmental analytical laboratory services. By combining scientific expertise, state of the art instrumentation, and leading edge information management systems, Analytics is committed to delivering to their clients the highest quality analytical laboratory service and data.  From sample receipt to results delivery, remaining responsive to client needs is the center of their focus.
Analytics seeks specific certifications as business strategies require.  The laboratory is certified by some of the most prestigious environmental oversight agencies including the National Environmental Laboratory Accreditation Conference (NELAC).