Hanover's Perspective
Three Tips for Conducting a Fun Visit to Ashland Train Day – 2018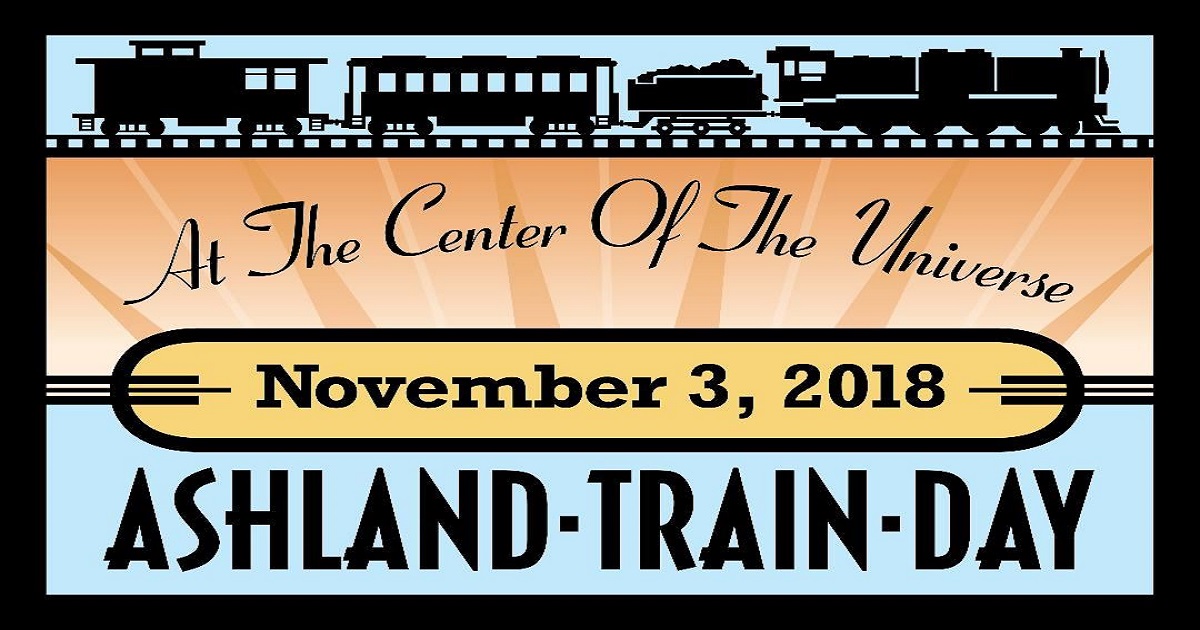 Now in its 16th year, what began as a short children's program at the Ashland Library has grown into an all-day festival. Ashland Train Day is packed with music, games, lots of model trains, children's train rides, food, railroad-related vendors, displays, Cinder and Tender Bear mascots and so much more. Added as a new attraction this year is Touch-a-Truck sponsored by Randolph-Macon College. Best of all, Train Day is free to attend! But before you hop on board, read our three quick tips for making your visit to Ashland Train Day successful. This year's event is Saturday, November 3, 2018 from 10:00 a.m. until 5:00 p.m.
With so much to see and do, it's easy to lose track of it all! Check out the Ashland Train Day Map, which lists all the participating locations, trolley stops, entertainment and children's activities.
Ashland Train Day is packed full of fun things to do for the whole family. Follow this handy event schedule to help pack in all the fun train-related activities.
The best way to avoid parking hassles is to park at one of the designated public parking areas and hop on the trolley. Public parking/trolley access is available at the Ashland-Junction Shopping Center, Ashland-Hanover Shopping Center (Northeast Courtyard) or St. Ann's Church. See map provided below for parking/trolley locations. The railroad crossing at England and Thompson streets will be closed to vehicles. Additional information about road closures for the event can be found here.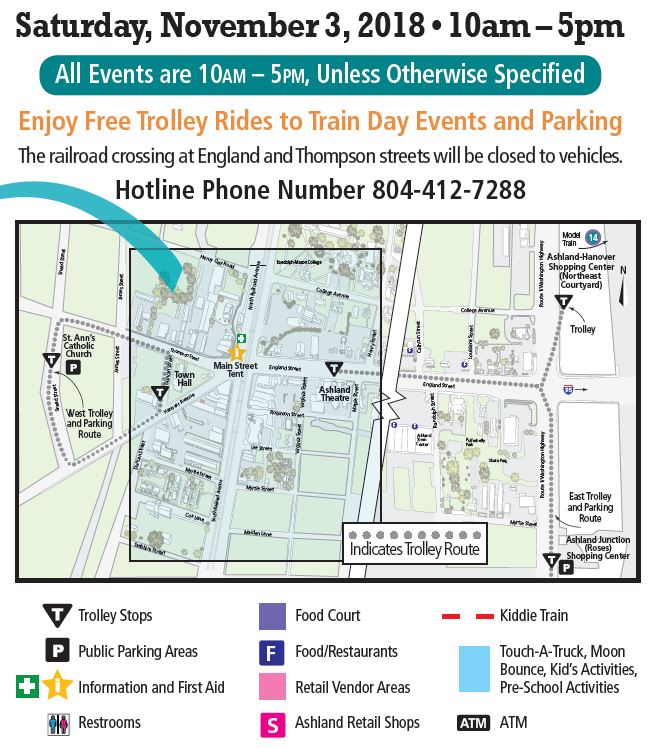 Without the sponsorship from the business community, events such as Train Day would struggle to survive. Be sure to thank and patronize the sponsors of this year's event.
For more things to do in Hanover County, visit VisitHanoverVA.com.