Hanover's Perspective
UK-based developer of medical and laboratory equipment lands in Hanover County

FOR IMMEDIATE RELEASE:
UK Manufacturing Company Locates U.S. Operations
in Greater Richmond
RICHMOND, VIRGINIA (March 4, 2013)…The Greater Richmond Partnership, Inc. and Hanover County are pleased to announce UK-based Integrated Technologies Limited's ("ITL") decision to locate its first U.S. office in Hanover. ITL has signed a lease at the Dominion Resources Innovation Center and is due to start business in the U.S. as ITL (Virginia) Inc. on May 1, 2013.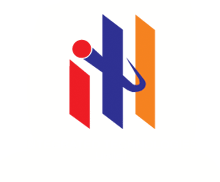 Established in 1977 and headquartered in Kent, England, ITL is a contract designer, developer and manufacturer specializing in medical, diagnostic, analytical, precision electro-mechanical and laboratory instrumentation. ITL is one of the few independent European product design and manufacturing companies.
Tom Cole, CEO of ITL said, "Having made the decision to target the U.S. market, ITL's research indicated Greater Richmond, Virginia as the place to start, supported by the fact that there are more than 200 life science companies in the Richmond area – an environment which is particularly suitable for our business."
ITL has an existing U.S. customer base they've been serving for more than 15 years. ITL (Virginia) Inc. will initially focus on sales, servicing and providing support for ITL's U.S. customer base. The plan will then be to introduce R&D, manufacturing and logistics and follow the procedures set by the current ITL companies in the UK and China.
ITL (Virginia) Inc. will be headed by Thomas Jull as Vice President of Operations. Jull joined ITL in 2007 and is an experienced engineer with a background in Systems. Jull has been involved with customer product development as well as business matters.
ITL met with the Greater Richmond Partnership, Inc., a regional economic development organization, in the UK in March 2012 at a "Profit in America" seminar to learn about entering the U.S. market. On November 26, 2012, ITL registered their American company.
Cole stated, "We considered another U.S. location but the help, support and enthusiasm provided by the Greater Richmond Partnership was a driving force that encouraged us to locate in the region and register our American company, ITL (Virginia) Inc."

"We are very pleased to welcome another UK company to the Greater Richmond community. It was a pleasure working closely with ITL and it's rewarding to know that our services were valued," said Gregory H. Wingfield, CEO and President of the Greater Richmond Partnership, Inc.
ITL was provided site-selection and relocation assistance by the Greater Richmond Partnership, Inc., and Hanover County. ITL joins more than 150 internationally-owned companies in Greater Richmond.
"Hanover County is very pleased to welcome Integrated Technologies Limited (ITL) into our corporate community and into the Dominion Resources Innovation Center," said W. Canova Peterson IV, Chairman of the Hanover Board of Supervisors. "Starting their U.S. market entry from the Center will allow ITL to grow their sales presence before they move into production of their innovative medical devices. Hanover County, the Town of Ashland and ITL will make great partners in business as this international company grows its U.S. presence."
"The Dominion Resources Innovation Center, located in the Town of Ashland, is an ideal location for ITL to establish their U.S. presence," said Robert T. Skunda, Chairman of the Innovation Center Board of Directors and President & CEO of the Virginia BioTechnology Research Park. "When the Center was first conceived as a partnership between Dominion Resources, Hanover County, the Town of Ashland and the Research Park, we fully expected that it would serve as an effective "soft landing" location for international technology companies looking to come to the U.S. in addition to early-stage domestic companies from Central Virginia. We see ITL as an important addition to our regional life sciences cluster of companies," Skunda went on to add.
ITL is accredited to FDA CFR21 part 820, BSEN ISO 9001: 2008 and BSEN ISO 13485: 2003. ITL's defined development process is dedicated to maintaining quality standards throughout, ensuring 'right-sized' cost-effective solutions.
See the Richmond Times-Dispatch for more news about ITL's opening it's first U.S. office in Hanover County.
###
Media Contacts:
Thomas Jull – ITL (Virginia), Inc.
tj@itl.co.uk
Gregory H. Wingfield – Greater Richmond Partnership, Inc.
ghw@grpva.com
804-643-3227