Hanover's Perspective
Women's Lacrosse 2019 Championship is Coming to Hanover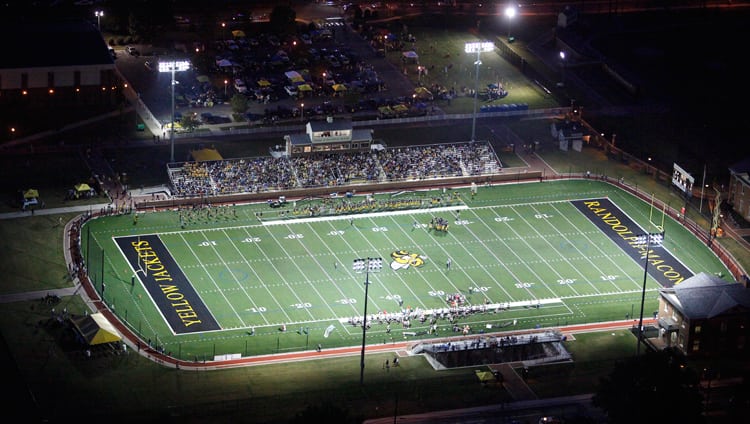 In 2019, Randolph-Macon College (R-MC) located in Hanover County will host the NCAA Division III Women's Lacrosse Championship.
"Randolph-Macon College is exceedingly pleased to be selected as the host of the 2019 Division III Women's Lacrosse National Championship in partnership with Richmond Region Tourism," Randolph-Macon College  President Robert R. Lindgren said. "This privilege acknowledges the College's tradition of outstanding women's athletics as well as our fabulous new athletics facilities. We are also pleased that hosting this National Championship on our campus will enhance even further the exceptional vibrancy of the greater Richmond region, of which R-MC is proud to be a part."
The semifinals will be played on Saturday, May 25, and the national championship game will be held on Sunday, May 26. All three games will be played on Day Field, R-MC's 2,500-seat on-campus facility. The lighted complex with synthetic turf is five years old.
"This is such a great opportunity for the Randolph-Macon community," said MK Geratowski, head women's lacrosse coach at R-MC. "Not only will we be able to bring the top level of Division III women's lacrosse to Ashland, but we will be able to show the amazing facilities and welcoming people that make our community so special."
R-MC will co-host the championship with Richmond Region Tourism.
"We are thrilled the NCAA selected Randolph-Macon College and the Richmond Region to host the NCAA Division III Women's Lacrosse Championship in 2019," said Danielle Vincenti, Senior Sports Development Manager at Richmond Region Tourism. "We have a great track record when it comes to hosting lacrosse events. We are excited to take lacrosse to the next level with these incredibly talented NCAA student-athletes. We look forward to providing a top notch championship experience for the players, their coaches, and family and friends that will travel to the Richmond Region to cheer them on."
This will be the first NCAA National Championship in any sport hosted by Randolph-Macon College, and the first to be played on the R-MC campus.
R-MC has previously hosted early-round NCAA Tournament games in football, men's basketball, women's basketball and women's soccer.
Central Virginia has hosted several NCAA National Championships. The University of Richmond and the Colonial Athletic Association co-hosted the NCAA Division I Men's Soccer Championship from 1995-98, drawing sellout crowds to City Stadium. Virginia Commonwealth University hosted the 1994 Division I Women's Basketball Championship at the Richmond Coliseum.
The 2017 and 2018 NCAA Division III Women's Lacrosse Championships will be played at Kerr Stadium on the campus of Roanoke College. The championships will be hosted by the Old Dominion Athletic Conference and the city of Salem.