Hanover Shop Local Season
Throughout this year's holiday shopping season, Hanover County is encouraging consumers to "Shop Local" and to consider dedicating part of your holiday spending in support of local and small businesses.  In addition to wonderful retail establishments, Hanover County is home to numerous restaurants, personal service providers, and other businesses that count on our patronage.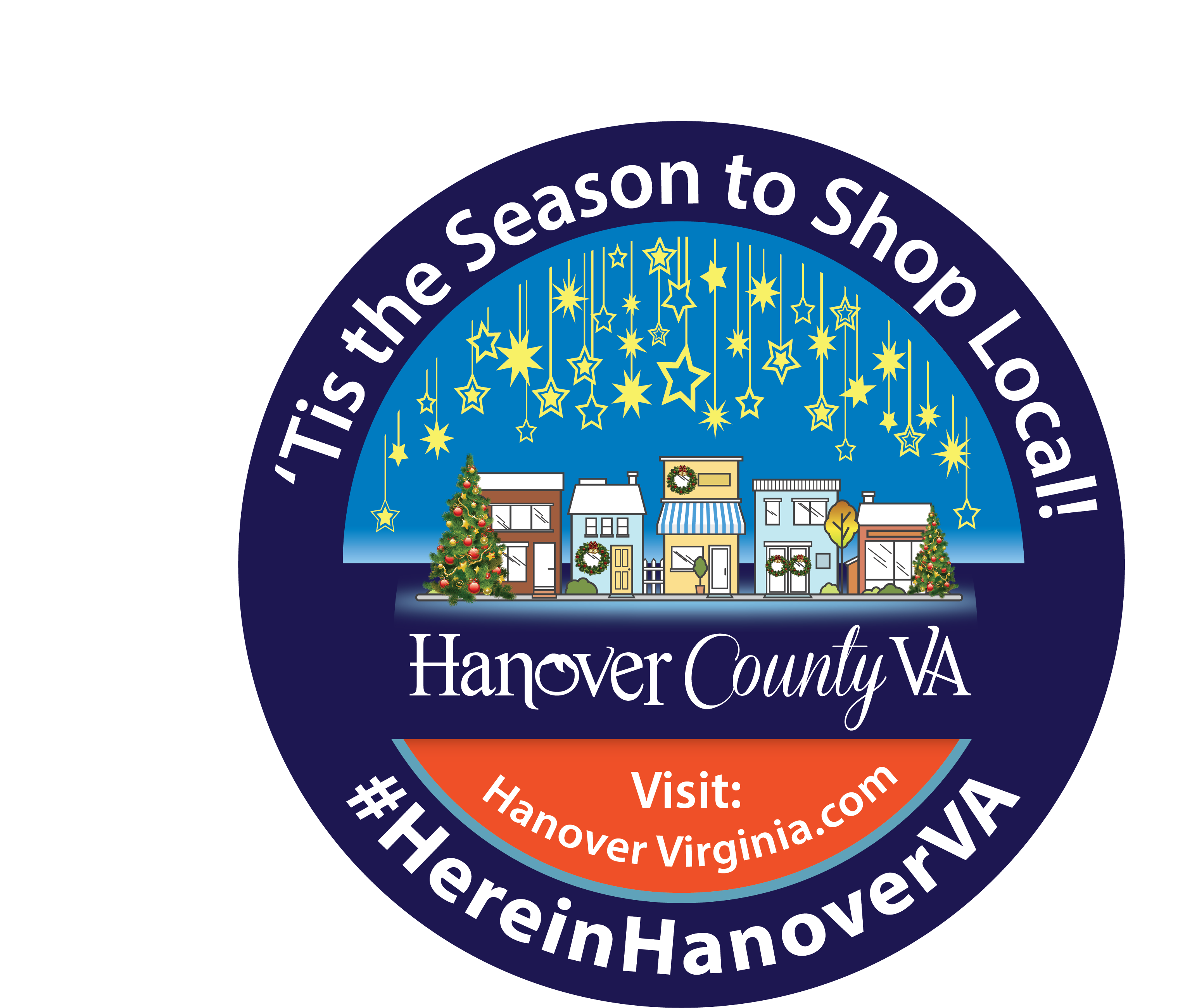 The Hanover Shop Local Season (November – December) is being promoted through social media posts on Hanover Economic Development's Facebook, LinkedIn and Twitter platforms and encompass Black Friday, Shop Small Saturday, and Cyber Monday.  A special blog post with social media shares will encourage consideration of support to local non-profits on Giving Tuesday.  The hashtag #HereInHanoverVA is used on all posts.  Citizens and businesses are also encourage to use this hashtag to share everything wonderful about Hanover.
Hanover Shop Local Season leverages the Shop Local–#HereInHanoverVA campaign, and utilizes the Here In Hanover, VA App which features restaurants, specialty shops, breweries, wineries and fun things to do in Hanover County.  The app currently provides a link to the new ZoomBusiness-Hanover County which is a free directory available to all types of businesses to be included.
Where you spend your money this holiday season matters.  Local businesses need our support, and we often rely on them when seeking help for our nonprofits, youth activities, and sponsorships. When they thrive, we thrive!  Happy shopping and thank you for supporting our local businesses!
Click on one the following links for more information about:
Shop Local – Here In Hanover, VA
Holiday Happening in Hanover, VA – Things to do and special events.
Giving Opportunities – Hanover non-profits