Hanover's Perspective
2021 Concert Series Benefitting the Five-O's Tiki Foundation Kicking Off at Richmond Harley Davidson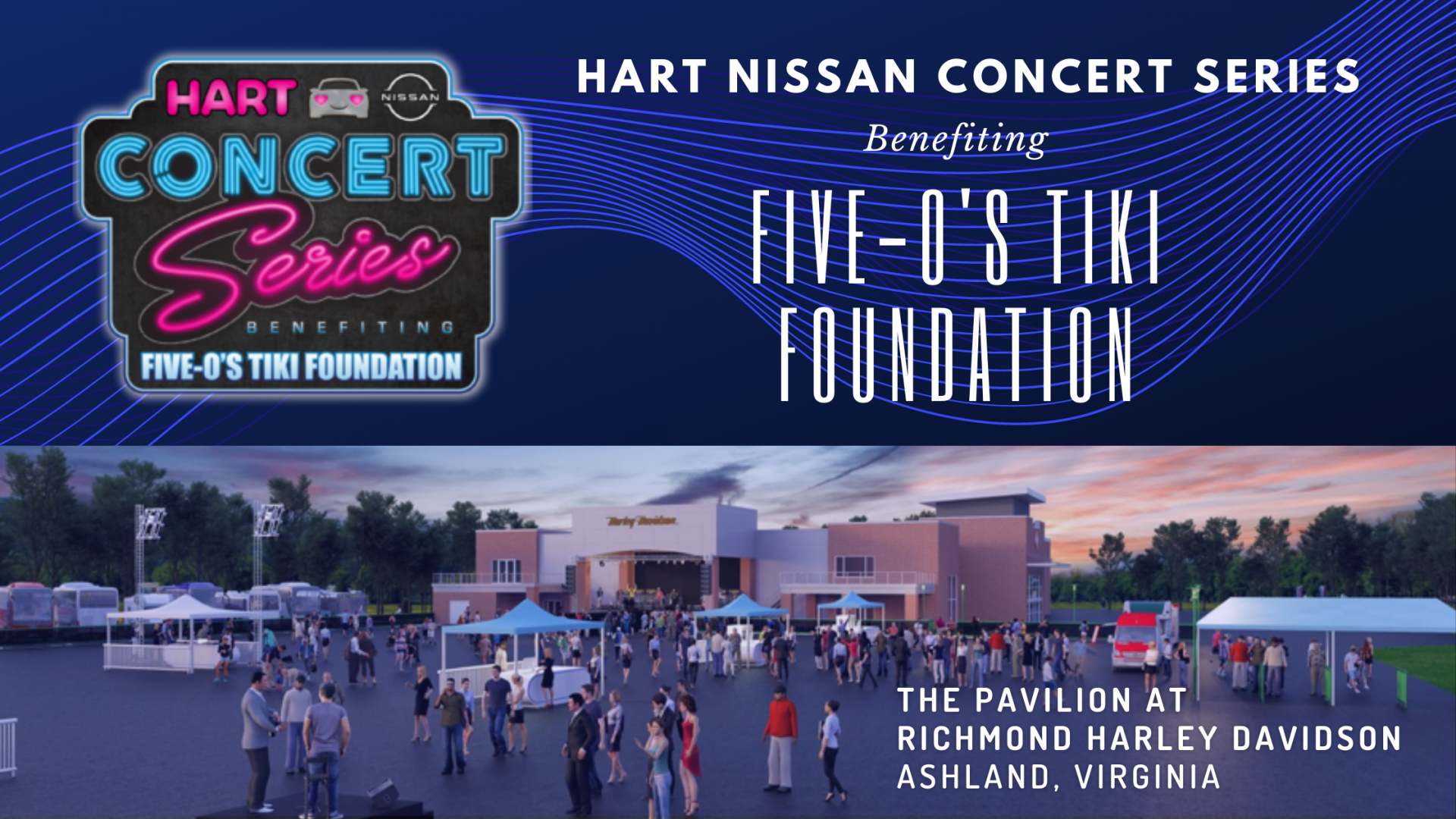 The Five-O's Tiki Foundation, founded in 2018, was formed to raise funds and awareness to further its mission of ensuring that our law enforcement community and their families have support in times of need.  Additionally, the Foundation provides funds to support law enforcement programs which are aimed at educating our youth and fostering positive relations between the community and local law enforcement.  Structured as a not-for-profit 501(c)(3) organization, the Foundation raises money through tax deductible contributions in conjunction with community and private fundraising events.  It is managed by a Board of Directors led by active law enforcement and community members.
The Foundation's Concert Series is just one of many event platforms used to raise funds and awareness to further its mission.  After hosting a successful soft opening in the summer and fall of 2019, the pandemic shelved the performance line-up during the 2020 season.  With restrictions loosening as mass vaccinations are rolling out, the Hart Nissan Concert Series benefitting the Five O's Tiki Foundation is geared up to begin the 2021 season while still maintaining health and safety protocols issued by the State.
The concert series is hosted at the Pavilion at Richmond Harley Davidson in Ashland, VA, and features the Primis Courtyard.  With over 66,000 square feet of outdoor space, fans will easily be able to spread out while having a great view of their favorite artists. The 2021 season kicks off with Tracy Lawrence on April 30 and Justin Moore on May 1, 2021.  Additional shows include Ratt, Cinderella's Tom Kiefer, Firehouse, TEAZE 100% Hair Metal, The K.O.D.E with Damien Allen and more shows to be added soon.
The Five-O's Tiki Foundation recently received a Virginia Tourism Corporation Recovery Marketing Leverage Grant.  This grant was designed to help local and regional tourism entities attract more visitors by leveraging limited local marketing dollars through a local match of the state grants funds.  More than $1.9 million in matching grant funds were awarded to 161 local tourism initiatives through this program. During this funding cycle, local partners will provide more than $5.6 million in-kind value to match the VTC grants.
"The Hanover County Department of Economic Development was thrilled to connect the Five O's Tiki Foundation with this VTC grant and assist with the application process.  We are looking forward to 2021 and the promising potential for improved conditions to enjoy all of our tourism destinations and offerings," said Linwood Thomas, Director.
The Five-O's Tiki Foundation works with many vendors and business owners in the surrounding area who have joined forces to assist with raising funds to aid the law enforcement community. "The Foundation is dedicated to serving those who protect, and with that philosophy in mind, we believe that we can make a difference in our communities as well," said Robert Hess, Foundation President.  "We could not do this amazing act without our donors and our sponsors.  For the generosity that the community continues to share with us, we are forever in their debt and we are greatly humbled by the support."
To view the concert series and other events in Hanover County on the #HereInHanoverVA app, click here.