Hanover's Perspective
Assistance Opportunity Available for Manufacturers Experiencing Trade Impacts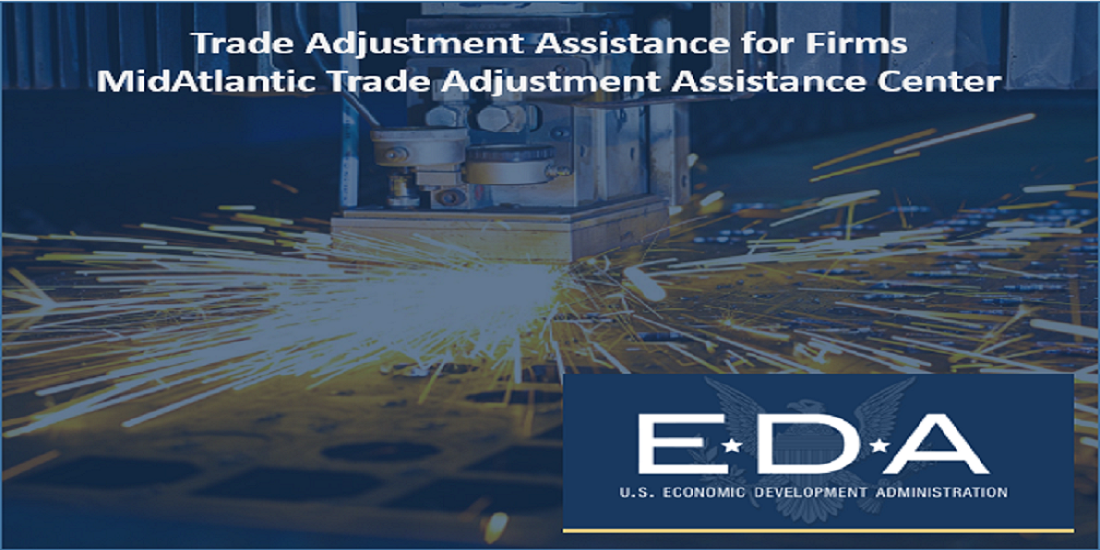 Originally chartered in 1974 by the Department of Labor and U.S. Department of Commerce, the Trade Adjustment Assistance for Firms (TAAF) program was created to help U.S. companies strengthen and solidify their competitive positions in the global marketplace. The MidAtlantic Trade Adjustment Assistance Center (MATAAC) is one of eleven regional centers that manages TAAF funds, with its focus on the District of Columbia, Delaware, Maryland, Pennsylvania, Virginia, and West Virginia.
Many U.S. companies go out of business trying to compete with international businesses operating at significantly lower cost structures. In order to address these issues, MATAAC partners with eligible companies by offering cost sharing of projects aimed at improving the firm's competitiveness. Funds may be applied toward the cost of projects in areas such as sales, engineering, marketing, systems, quality, and finance. An independent study found that participating firms experienced dramatic and measurable increases in both sales and jobs, outpacing corresponding industry averages.
If you are interested in learning more or participating in the program, please contact Jessica Hartness, Existing Business and Project Manager at jrhartness@hanovervirginia.com or (804) 365-6459.
For a general overview of program eligibility, please see below.
Funding available for manufacturers that can show they've seen a trade impact, by:
Decline in U.S. sales revenue (5% decline)
Decline in total employment (5% decline) OR 5% of total employment had a 20% reduction in hours/wages
Increased trade into U.S. of similar products (seen a decline in orders as a result)
Eligible companies include:
In operations for a minimum of 24 months
Is an independent company or a wholly owned subsidiary (not a division) AND majority of revenue not sold to an affiliated firm
Majority of revenue is derived from other businesses (B2B), not primarily from consumers
Funding Available and Cost Share:
For small to mid-size manufacturers between $30,000, and up to $150,000 of project costs.
For projects worth $30,000 or less, company will share 25% of project costs. For projects of $30-150,000, company will share 50% of project costs.
Company size determined by structure of the business, cash flow, needs, motivation to grow, and any other state or federal funds leveraging the project
*Funding is reimbursable upon the submission of eligible receipts, and paid out proportionally.
Eligible use of funding:
Software for computers/manufacturing equipment
Implementation of software/technician for installment
Websites, platforms, or applications
SEO optimization/marketing or sales projects
Sourcing products
Addressing tariff issues- or any knowledge based project
New product development, certifications (LEEN/ISO)
Not eligible: construction or utilities
*Eligibility is sliding- manufacturer/company may not be eligible right now, but may be in 3 months. Application within eligibility timeframe is crucial.
How it works:
Manufacturer is deemed eligible and petition approved to participate in TAAF.
MATAAC completes a business recovery/adjustment plan for manufacturer that outlines possible projects for implementation (this costs an additional fee, between $1-4,000)
Manufacturer receives funding for eligible projects and has up to five years to complete.