Hanover's Perspective
Capital Region SBDC Offers "Open Office Hours" for Hanover Business Counseling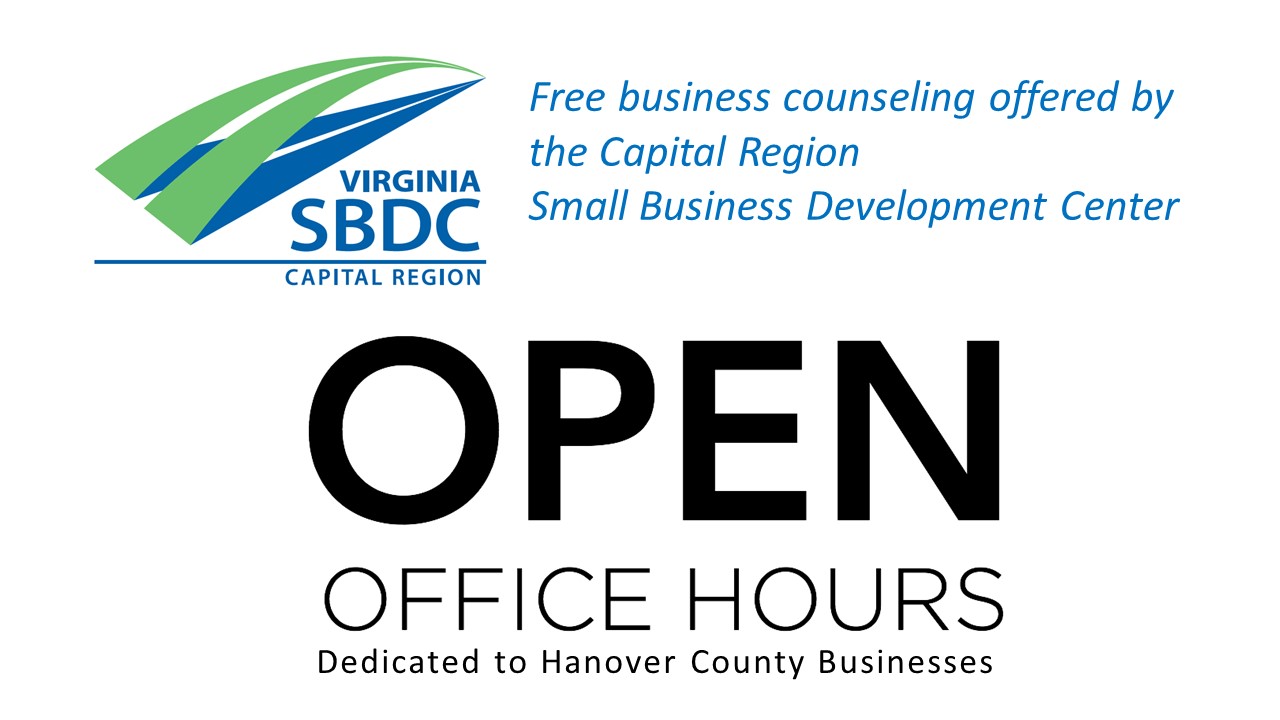 The Capital Region Small Business Development Center (SBDC) is one of 27 offices in the Virginia SBDC network.  Hosted by Virginia Community Capital, a statewide community development financial institution (CDFI), the Capital Region SBDC services the Greater Richmond region, including the counties of Chesterfield, Goochland, Hanover, Henrico, Powhatan, New Kent, the Town of Ashland, and the City of Richmond. The SBDC's primary mission is to facilitate the growth of Virginia's economy through small business success by effectively providing consulting, education, and resources to Virginia's business community.
As Hanover County is a participating locality, the Capital Region SBDC has arranged for "open office hours" dedicated to Hanover-based businesses with scheduled dates listed here.  Hanover businesses are also welcome to schedule a virtual counseling session at any time outside of Hanover's dedicated "open office hours".  Consultations are provided free of charge, and businesses may register here to schedule a meeting.
Every year, thousands of business owners and managers receive one-on-one counseling, and twice as many business owners attended a training program offered by a local SBDC.  SBDC professionals assist with a broad range of topics, including: business planning, financing sources and capital formation, marketing issues and techniques, market research, personnel management, strategies for growth and expansion, exporting assistance, innovations commercialization, and much more.
All Virginia SBDC professional counselors have extensive business experience, and many have also owned their own businesses. Private sector professionals may also be available to counsel businesses as needed, while maintaining complete confidentiality and privacy to every client .
For more information, please contact Jessica Hartness, Hanover County Existing Business Manager at (804) 365-6459 or jrhartness@hanoverviginia.com.