Hanover's Perspective
DEIC/RMC Announces Second Annual Startup Pitch Competition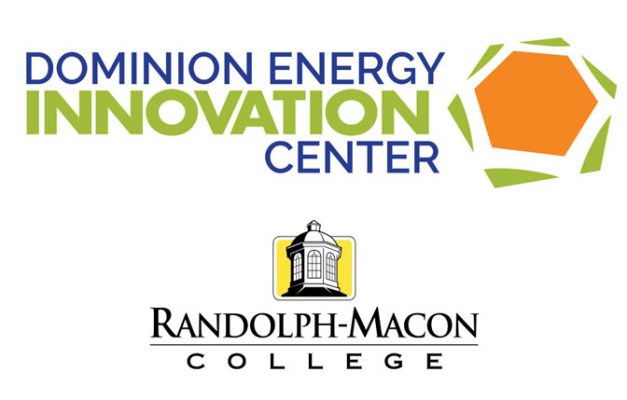 The Dominion Energy Innovation Center (DEIC), in partnership with Randolph-Macon College (RMC), is inviting emerging technology startups to apply for its 2019 Pitch Competition. The competition will take place on Thursday, February 21, 2019, at Birdsong Hall, a state-of-the-art facility on the campus of RMC in Ashland, Virginia. Companies will have the opportunity to win over $10,000 in prizes.  Applications to enter are being accepted from December 18, 2018 through January 31, 2019.
"Building on the success of last year's event, we are looking forward to our second annual pitch competition. Our partnership with Randolph-Macon continues to grow and it has a direct benefit on the innovation and entrepreneurial ecosystem in Central Virginia," said Carrie Roth, President of the Board of DEIC and President and CEO of Activation Capital. "Higher education is key in a strong ecosystem, so having Randolph-Macon College as a partner is essential."
The competition will feature three companies vying for $10,000 and a one year membership to DEIC. The finalists selected will be given 5 minutes to pitch in front of a panel of judges, followed by live Q&A.  Also participating will be three student teams representing RMC, who will pitch for a separate cash prize and co-working space at DEIC.
"Dominion Energy is committed to fostering innovation and entrepreneurship through our support of the Dominion Energy Innovation Center," said Joe Tannery, Energy Technology Advisor for Dominion Energy and DEIC Board member. "The 2019 Pitch Competition will provide technology startups with the opportunity to take their idea or company to the next level. We are pleased to help support central Virginia's innovation environment by offering the resources and mentorship that companies need to grow."
Randolph-Macon College, located just around the corner from DEIC, will serve as host to the competition in February. While being known for its tremendous liberal arts education, the college has a rich history of innovation and entrepreneurship as well, producing a number of notable alumni entrepreneurs over the years. RMC continues to embrace this element, and in recent years, has built out a significant foundational program through the EDGE Career Development Program to support the growing entrepreneurial activity taking place across the student body.
"The continuation of this partnership with the Dominion Energy Innovation Center truly solidifies our united effort to showcase, develop and elevate the entrepreneurial spirit in Central Virginia," said Dontrese Brown, Executive Director of the EDGE Career Development Program at R-MC and DEIC Board Member. It not only provides opportunity for potential economic growth, it also allows our students a platform to express and share their liberal arts education as effective transformational leaders within our communities."
Finalists will be selected from an open application process, which is set to go live on December 18, 2018. Companies interested in learning more and applying can visit www.dominnovation.com/2019-pitch-competition/. Applications will close by midnight on January 31st.
About the Dominion Energy Innovation Center
The Dominion Energy Innovation Center is located in Downtown Ashland and an affiliated innovation center of Activation Capital that supports early-stage advanced technology companies by providing them with the collaborative space, guidance, and resources needed to accelerate their growth.
Founded in November 2009, the Dominion Energy Innovation Center supports great ideas across a wide spectrum of industry sectors in addition to its original focus on building the alternative, renewable energy sector in Central Virginia. Founding partners of this program include the signature sponsor, Dominion Energy, as well as Activation Capital, Hanover County and the Town of Ashland.
About The Edge Center for Entrepreneurship at Randolph-Macon College
The EDGE Center for Entrepreneurship is about building an innovative mindset and finding creative solutions to solve problems. The two-semester plus J-Term program uses industry leaders and peer-to-peer learning opportunities for students who are interested in exploring entrepreneurship, innovation and social change. Students in the program are empowered to design and launch their own venture or seek pathways to impact communities or organizations as intrapreneurs, activists, researchers, organizers, or artists.