Hanover's Perspective
Dominion Energy Innovation Center to Host Open House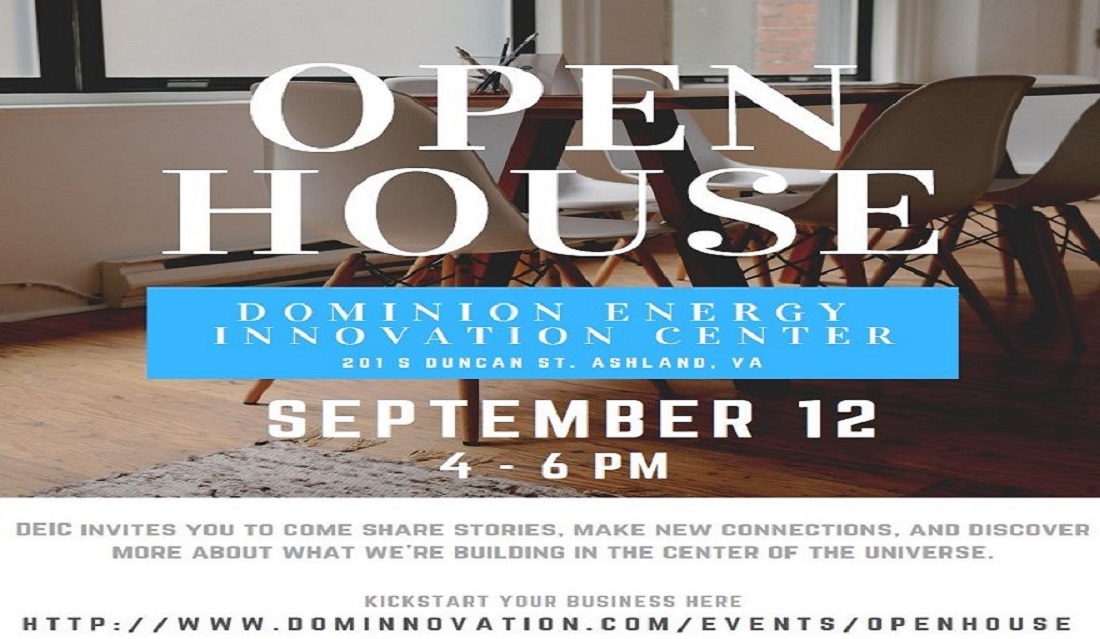 The Dominion Energy Innovation Center (DEIC) is opening its doors on Thursday, September 12, 2019 from 4:00 – 6:00 PM to highlight the center's exciting new programs and membership offerings. Earlier this year, the center came under the new direction of Adam Sledd with Ian Ragland managing programming and outreach efforts.
Located just 20 minutes north of Richmond in the heart of downtown Ashland and within Hanover County, DEIC offers a unique space for startups, early stage businesses, and creatives alike.  Founded in 2009, the center provides shared incubator office space and other valuable resources for early-stage companies. The optional co-working program offers freelancers, entrepreneurs, creatives and independent workers an authentic experience of working in a shared workspace that facilitates opportunities for collaboration.
In addition to upcoming new programming, the Dominion Energy Innovation Center seeks to enhance its existing ventures. For example, DEIC in partnership with the EDGE Career Development Program at Randolph-Macon College has hosted two consecutive annual Startup Pitch Competitions for emerging technology companies. The 2019 winner in the student category received additional support from the Hanover County Economic Development Authority.
The Dominion Energy Innovation Center is a non-profit organization made possible with support from Dominion Energy, VABio+Tech Park and Activation Capital, Hanover County and the Town of Ashland.
To attend the open house, register at dominnovation.com.