Hanover's Perspective
Green Top Outdoor Expo | Oct. 7-8, 2023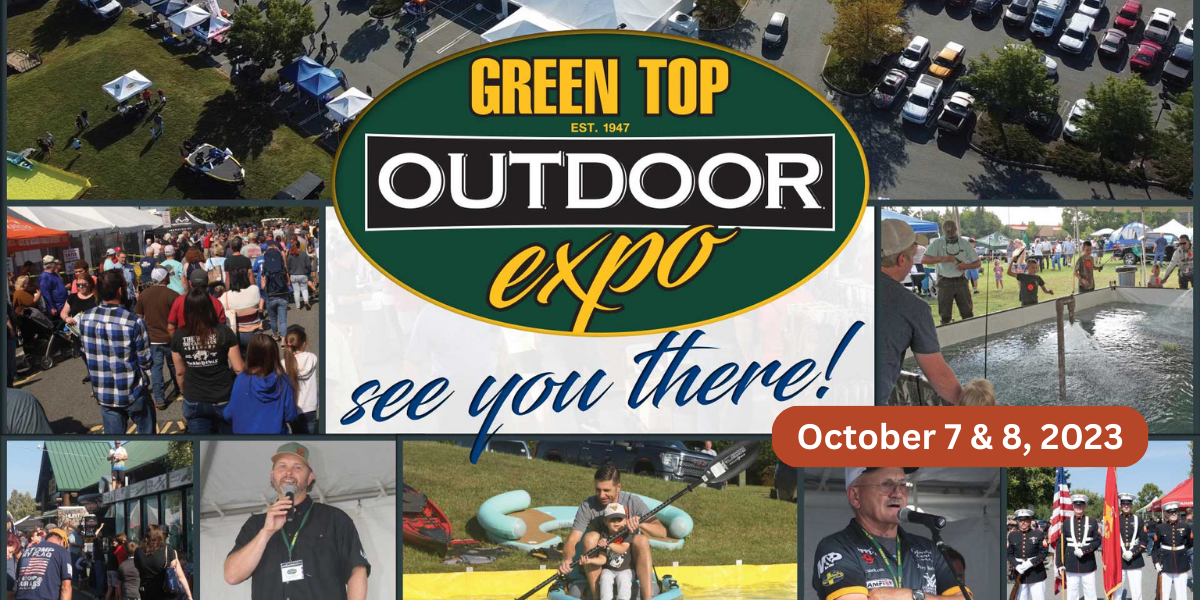 What began as a 70th-anniversary celebration for Green Top staff and loyal customers, swiftly became a "must-attend" event for outdoor enthusiasts from across the region.  The Green Top Outdoor Expo is the largest outdoor retailer show in Virginia.  Over the past 76 years, Green Top has developed an extremely loyal following.  Before the start of every fishing and hunting season, outdoor sports enthusiasts from across the region, State, and even Mid-Atlantic make a pilgrimage to Green Top to load up on supplies for their expeditions.
Green Top's Outdoor Expo is back again this year with an even bigger event.  During the weekend of October 7th and 8th, the Green Top Outdoor Expo 2023, a family-friendly event free to the public, will host more than 225 of the biggest manufacturers from the outdoor industry's most loved brands.  The two-day event, designed for all levels and interests with the purpose of showcasing the greatest outdoor products, will feature special guests, product demos, live music, food, and activities for the entire family.
Green Top was awarded a combination of matching grants through the Virginia Tourism Corporation (VTC) including the Marketing Leverage Program (MLP) to assist with marketing this event. The MLP grants are designed to help local and regional entities attract more visitors by leveraging limited marketing dollars with matching state grant funds.  The next round of the VTC Marketing Leverage Program will open in early 2024.  For more information about MLP grants, visit Virginia Tourism Corporation.
In recognition of the company's longevity and continued success, Green Top was honored as a Legacy Business at Hanover County's Annual Business Appreciation event in 2018.  For more information about Hanover County's Legacy Business Awards, please contact us at (804) 365-6464 or econdev@hanovervirginia.com.