Hanover's Perspective
Green Top Shooting Range Celebrates Grand Opening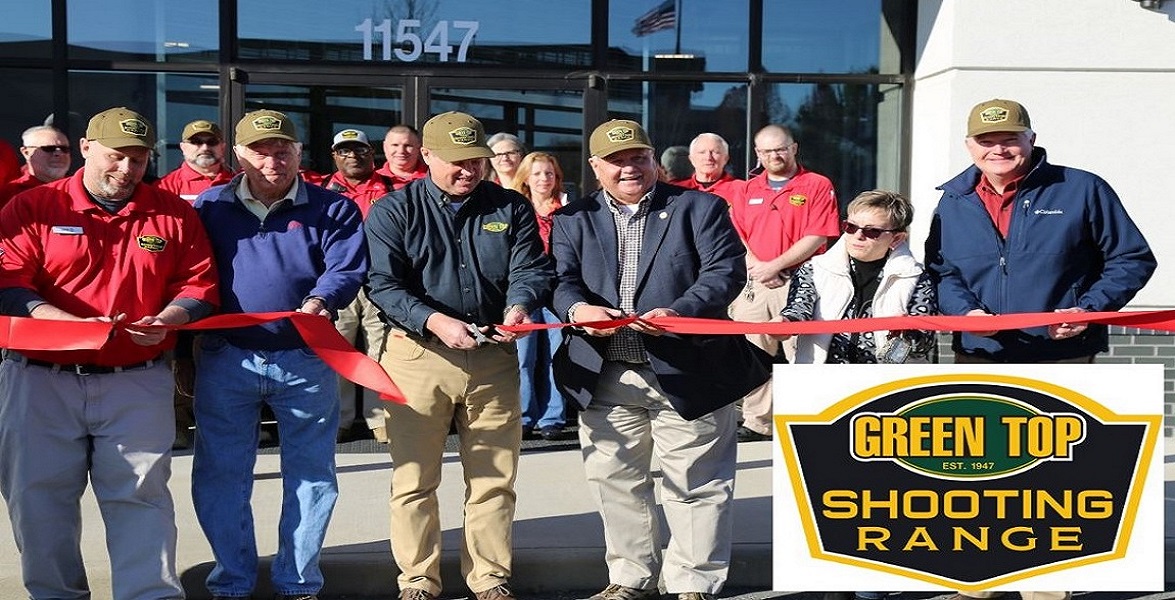 Green Top Shooting Range, located at 11547 Lakeridge Parkway in Ashland, Virginia, celebrated its grand opening and ribbon cutting ceremony on Saturday, December 7, 2019.
Green Top, which is the largest independent outdoor retailer in the Mid-Atlantic, announced plans in October to purchase, rebrand, and assume operations of Winding Brook Indoor Shooting Range. On November 6, Green Top Shooting Range opened its doors to the public.
Green Top Shooting Range offers 24 indoor, climate-controlled, 25-yard lanes across three shooting bays, a high efficiency air filtration system, ballistic glass shooting stalls, and fully automated touch-screen target retrieval systems. In addition, the range offers 2,000 square feet of retail space, a stout training program, which will include classes for women, general firearms safety, beginners, and a full complement of other training classes to be added in the near future. All classes will be taught by certified firearms instructors and all employees are certified Range Safety Officers.
"We have thrived over the past 70 years in large part due to our steadfast commitment to above-and-beyond customer service," said Green Top Sporting Goods president/CEO Blaine Altaffer. "Green Top Shooting Range provides a genuinely user-friendly experience where guests can try before they buy and we think that is something that our customers will really appreciate."
Green Top Shooting Range is open to walk-in pay-by-the-hour customers but also offers memberships, which start at $39.99 per month for individuals. There are also reduced membership rates for families, seniors, and members of the military, law enforcement, and EMS.
Over the past 70 years, the Green Top brand has developed an extremely loyal following with outdoors and firearms enthusiasts. Altaffer believes this expansion into the experiential side of shooting sports will help nurture that loyalty even more.
"One of the core components of our market strategy at Green Top is experience-based retail," he said. "Giving our customers a place to take training classes and experience shooting a firearm at a safe indoor shooting range only two miles from the Green Top store supports that strategy."
About Green Top
Since 1947, Green Top has been Virginia's headquarters for fisherman, hunters, and recreational shooters, providing the absolute best outdoor products in the marketplace at competitive prices. Throughout its 70-year history, the company has held itself to one standard in everything it has accomplished — to provide the best customer service and the best advice on the products it sells. That dedication to its customers is the reason Green Top is the largest independent outdoor retailer and firearms dealer in the Mid-Atlantic. Learn more at greentophuntfish.com.