Hanover's Perspective
InspireYouth@Work Summer Opportunities Fair to be Held March 28th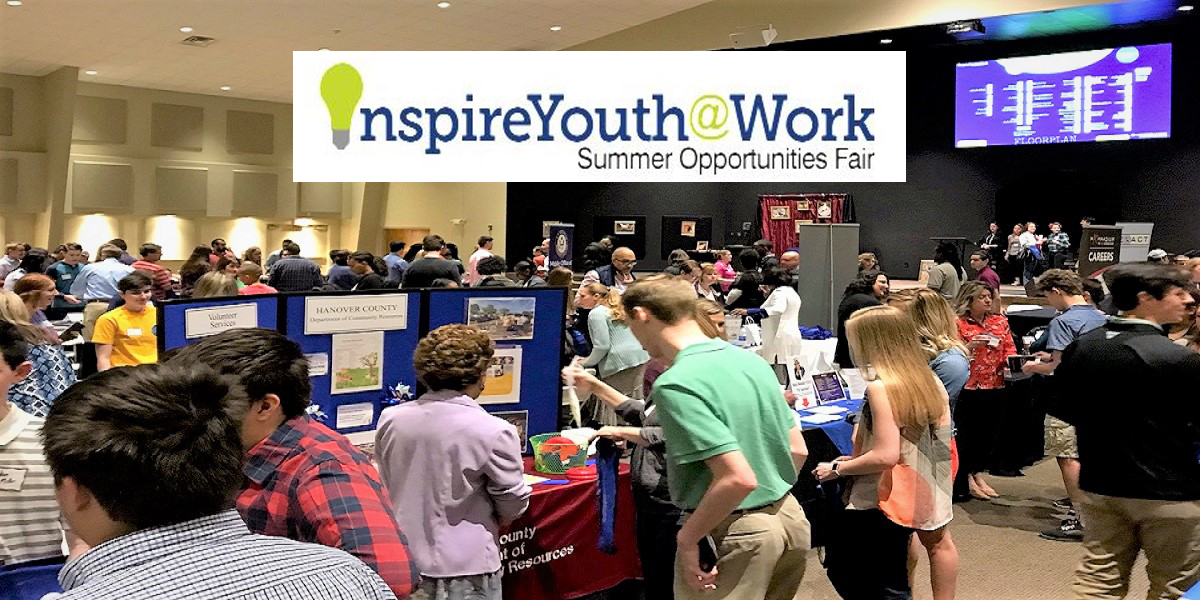 Hanover County Economic Development is once again partnering with Hanover County Public Schools and the Capital Region Workforce Partnership to host the InspireYouth@Work Summer Opportunities Fair on Saturday, March 28, 2020 from 9:00 am through 12:00 noon at Life Church located at 8378 Atlee Road in Mechanicsville. This event, which is free to employers and attendees, is an opportunity for local government, businesses, and not-for-profit organizations to publicize summer opportunities, including jobs, volunteer opportunities, internships, and leadership development openings focused on youth ages 14-24. It is also a great opportunity for local businesses to educate current students and future workers on the incredible diversity of careers available here in the community, and educational/training paths necessary for students to fill these roles.
Last year's Opportunities Fair, the first ever held in Hanover County, was a tremendous success. Twenty-two employers and resource partners interacted with approximately 350 youth attendees, with over 100 of these attendees offered summer job and volunteer opportunities on site. Building off the success of last year, and interest already generated in the community, we hope to exceed both the number businesses and organizations as well as number of attendees at this year's Opportunities Fair.
To reserve a table at this event for your business or organization, please click here to complete the registration form.  Additionally, businesses and organizations that cannot be present on March 28th are welcome to provide job/marketing materials which can be displayed to the attendees.
To register as a youth attendee (ages 14-24), please click here.
For more information about this exciting event, please visit the InspireYouth@Work website or contact Brandon Turner with the Hanover County Department of Economic Development at (804) 365-6462 or bsturner@hanovervirginia.com.
To read more about last year's Opportunities Fair, click here.