Hanover's Perspective
Marc S. Weiss Award Nominee – Richmond VA Internet Exchange (RVA-IX.NET)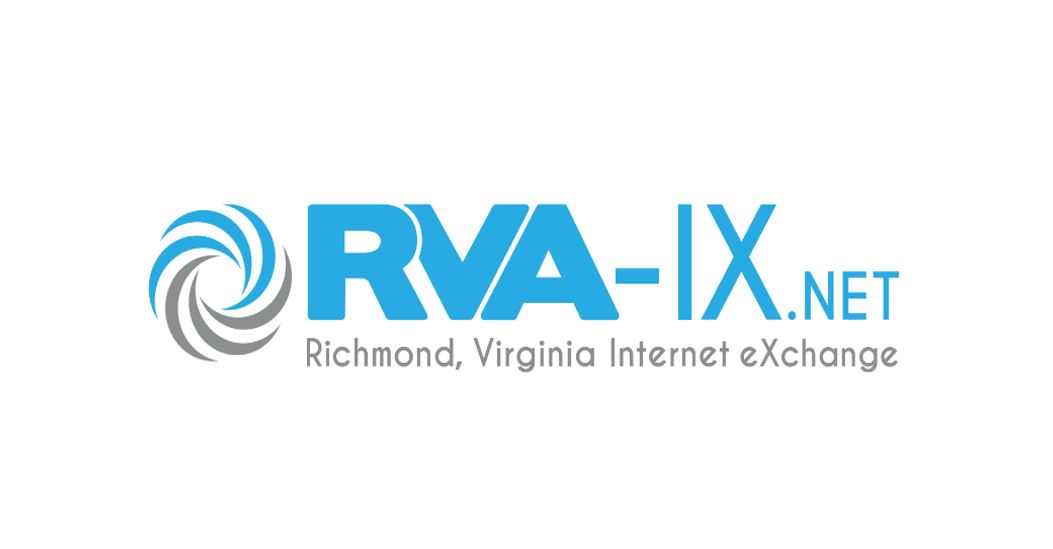 Three deserving companies have been nominated for the 2019 Marc S. Weiss Award and the recipient will be named at the upcoming Hanover County Business Appreciation Event on May 23, 2019.
About the Award:
Marc S. Weiss is a former Director of Economic Development and served Hanover in that capacity between 1999 until his passing from pancreatic cancer in 2011. Under Marc's leadership, Hanover County benefitted from his career experience in land development initiatives, as well as his strategic approach to building business relationships locally, domestically and internationally. Marc had a passion for innovation and for working with businesses to help them grow and expand.
The vision and purpose of the Marc S. Weiss Award is to recognize a Hanover-based business or entity which has demonstrated a lasting commitment to innovation, meaningful growth, global involvement and leadership and service within the Hanover business community.
The evaluation criteria for this award include innovative practices or policies, investment in the Hanover business community, partnerships in Hanover County, international partnerships, growth in scope of the business, vision for future opportunities in Hanover County, established community involvement and engagement, job retention, years in business, creation and training achievement
and recognition of company best practices within their industry.
About Richmond Virginia Internet Exchange (RVA-IX.NET):
The Richmond, Virginia Internet eXchange is a non-profit organization founded in 2015. By establishing RVA-IX.NET, a key step was taken towards creating a more robust Internet for Richmond and the surrounding localities. Hanover County businesses and the entire region benefit from improved internet performance by keeping the local internet traffic here in the Greater Richmond area. RVA-IX not only establishes a neutral internet point of presence locally, but it also serves as an anchor to attract organizations outside of Virginia to connect in Richmond. Currently, the eXchange has presence in three data centers in the Richmond market.
Prominent members of the Internet eXchange include Akamai and Cloudflare. In the last 18 months, RVA-IX has added Google and Netflix servers, providing over 50% of world web content locally to eXchange members. The eXchange has added Virginia Union University and Liberty University, which has one of the largest online education portals in the U.S., bringing students closer to the internet content they consume. Starting in 2019, the eXchange began adding electric cooperatives (co-ops) across rural Virginia communities. These co-ops are providing fiber to home broadband services in under-served communities impacting 50,000 homes across Virginia.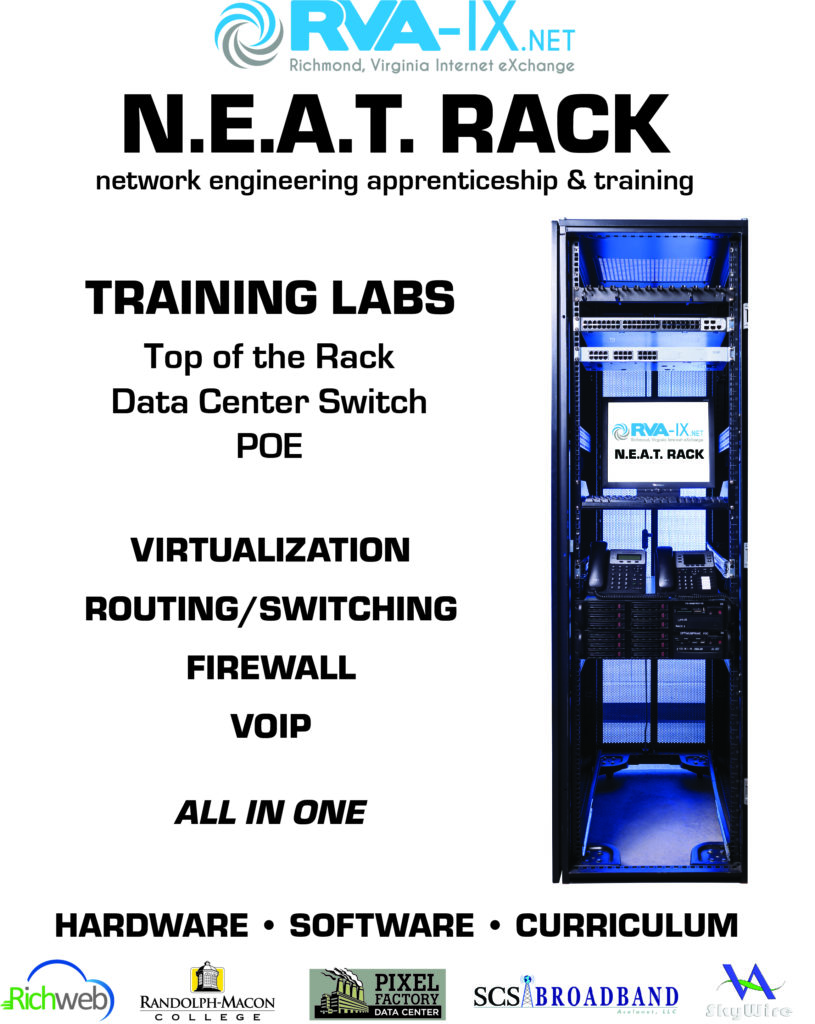 The eXchange has an outreach education program called Network Engineering Apprenticeship and Training, also known as "N.E.A.T. Rack," that also donates hardware to local high schools. This training curriculum, created in conjunction with Professor John McManus at Randolph-Macon College, provides students with cutting-edge skills to compete in the IT job market. RVA-IX is in the process of duplicating its presence in the Virginia Beach area now that the new transatlantic fiber cable has arrived at the landing station.