Hanover's Perspective
Orbit Logistics Continues Strong Growth in Hanover County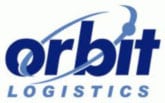 Orbit Logistics, a family owned company which provides order fulfillment, warehousing services, third party logistics and value added solutions has been in business in the Richmond area since 1985. Orbit Logistics handles a variety of products from fiber optic cable and turf equipment to children's books and play sets. In addition they offer a niche service providing repair and reconditioning services for customer products.
In January of 2011 Orbit Logistics consolidated 70,000 square feet of operations from three different buildings into one space in Hanover County. Their move to Hanover County encompassed 114,000 square feet off Route 1 in the former Best Products distribution center.
Travers Clemons, President explains, "Hanover's location is a logistical success for Orbit due to our close proximity to the Port of Virginia and the ability to provide economical next day shipping services to approximately 70% of the U.S. population". Since their relocation they've experienced continued growth and success. In February, Orbit Logistics finished their second expansion within a 3 month period, adding an additional 30,000 square feet and 5 employees. Orbit Logistics is already looking to acquire more space for further growth.