Hanover's Perspective
Small Business Grant Support Available for COVID-19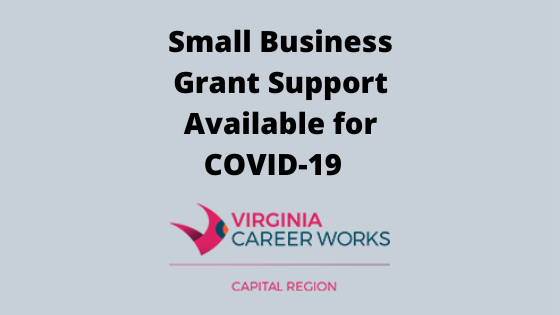 The Capital Region Workforce Board has been awarded a grant from the Commonwealth of Virginia to assist small businesses (fewer than 250 at a site) with certain costs related to the COVID-19 crisis that might help them meet certain needs and/or divert expenses in other areas as a form of assistance. The source of funding is the US Department of Labor Employment and Training Administration Workforce Innovation and Opportunity Act, Title I.
Examples of uses include paying for cleaning services so companies can stay open, paying for cleaning supplies, or purchasing items that can assist employees in teleworking. Other COVID-19 related items can be considered on a case-by-case.  (Note that "equipment" with a per unit value over $5,000 is not allowed; nor are wage reimbursements for employees). Another condition is that these funds are only available on a reimbursement basis, meaning the business must first incur the cost and present proof of payment to get reimbursed. Reimbursement is available for allowable costs incurred March 1, 2020 – August 31. 2020.
There is a locally-set cap of funding available for each jurisdiction in our region based on proportional shares of the labor force. Our region includes Charles City, Chesterfield, Goochland, Hanover, Henrico, New Kent, Powhatan and Richmond.
Click here to access the fillable application and agreement form.  Funds are being made available on a first-come-first basis, in order of applications received by jurisdictional basis by Brian Davis at dav113@henrico.us. Questions welcome by email or (804) 652-3228.