Hanover's Perspective
SON Metal Fab Hosts Annual Manufacturing Day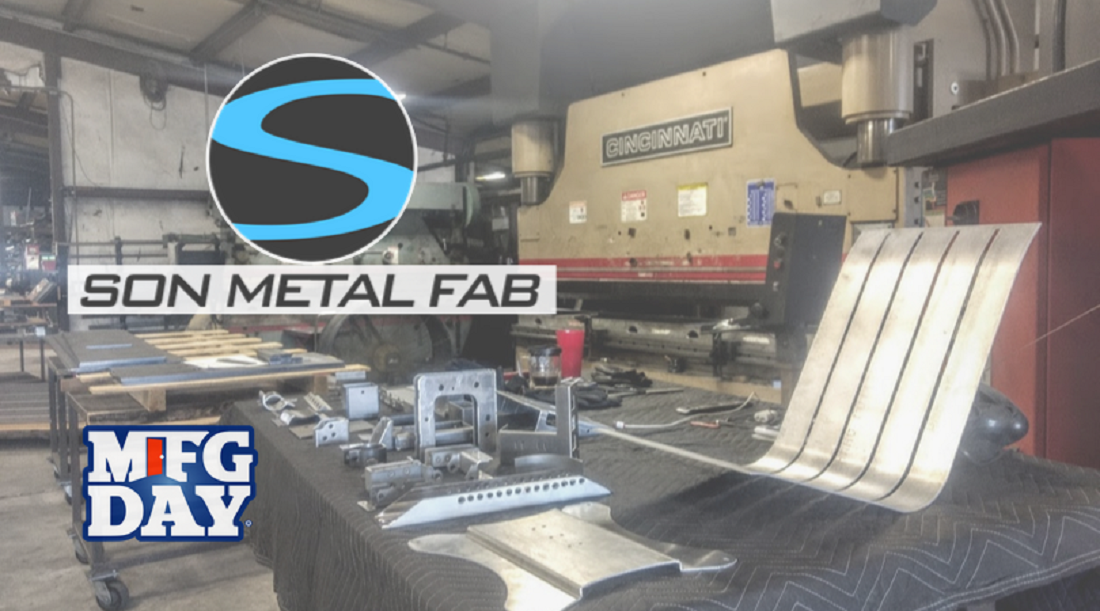 What does the Virginia Historical Society, Department of Homeland Security, John Deere, Chicagoland Speedway and American Eagle Outfitters have in common? They all use components fabricated by SON Metal Fab (SON), a family-owned and operated custom sheet metal fabricator, welding and machine shop located in Hanover County.
Among the company's many diversified projects, SON fabricates metal parts used in field operations tables for Homeland Security as well as clothing display tables for American Eagle Outfitters. They also work extensively with one of the largest signage companies in the world, Architectural Graphics, Inc. to provide custom signs for automotive dealerships, restaurants, stadiums, retail stores and more.
SON Metal Fab began in 1990 with two skilled craftsmen and 2,500 square feet. Over the past three decades, the company has grown to over 30 employees and 32,000 square feet in the Hanover Industrial Air Park. SON now also offers finishing services through its sister company, Pro Powder Paint, Inc., also located in the Air Park.
For the eighth consecutive year, the company opened its doors to the public on October 3, 2019 to host Manufacturing Day (MFG Day). MFG Day is an annual North American event promoting the manufacturing industry and careers. Attendees included students from the Hanover Center for Trades and Technology, a public vocational and technical school for high school students. The school is one of the many outlets for workforce training and technical support within the County.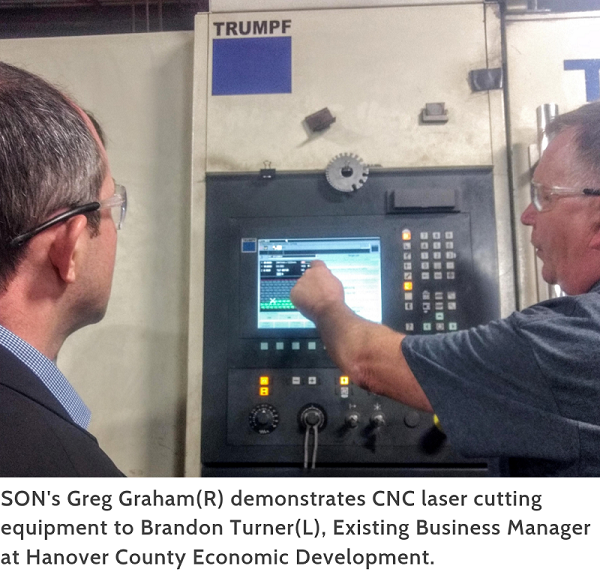 Featured in the Hanover County Economic Development's "Why Hanover" series, Kevin Harrison of SON said, "We participate in the annual event to raise awareness with the kids so that they see there is a future with this industry." Operating at full capacity, SON's ability to grow hinges on securing skilled welders and computer numerically controlled (CNC) machine operators. With the chronic shortage of skilled labor is being felt nationwide, educating the next generation about opportunities and benefits of careers in skilled trades is critical.
Manufacturing is one of the many diversified industries in Hanover County accounting for 3,603 jobs in 2018, a 12% increase from seven years ago.
For more information about participating in next year's Manufacturing Day as a Hanover business, please contact our office at 804-365-6464 or econdev@hanovervirginia.com.