Hanover's Perspective
Summer 2021 Happenings in Hanover County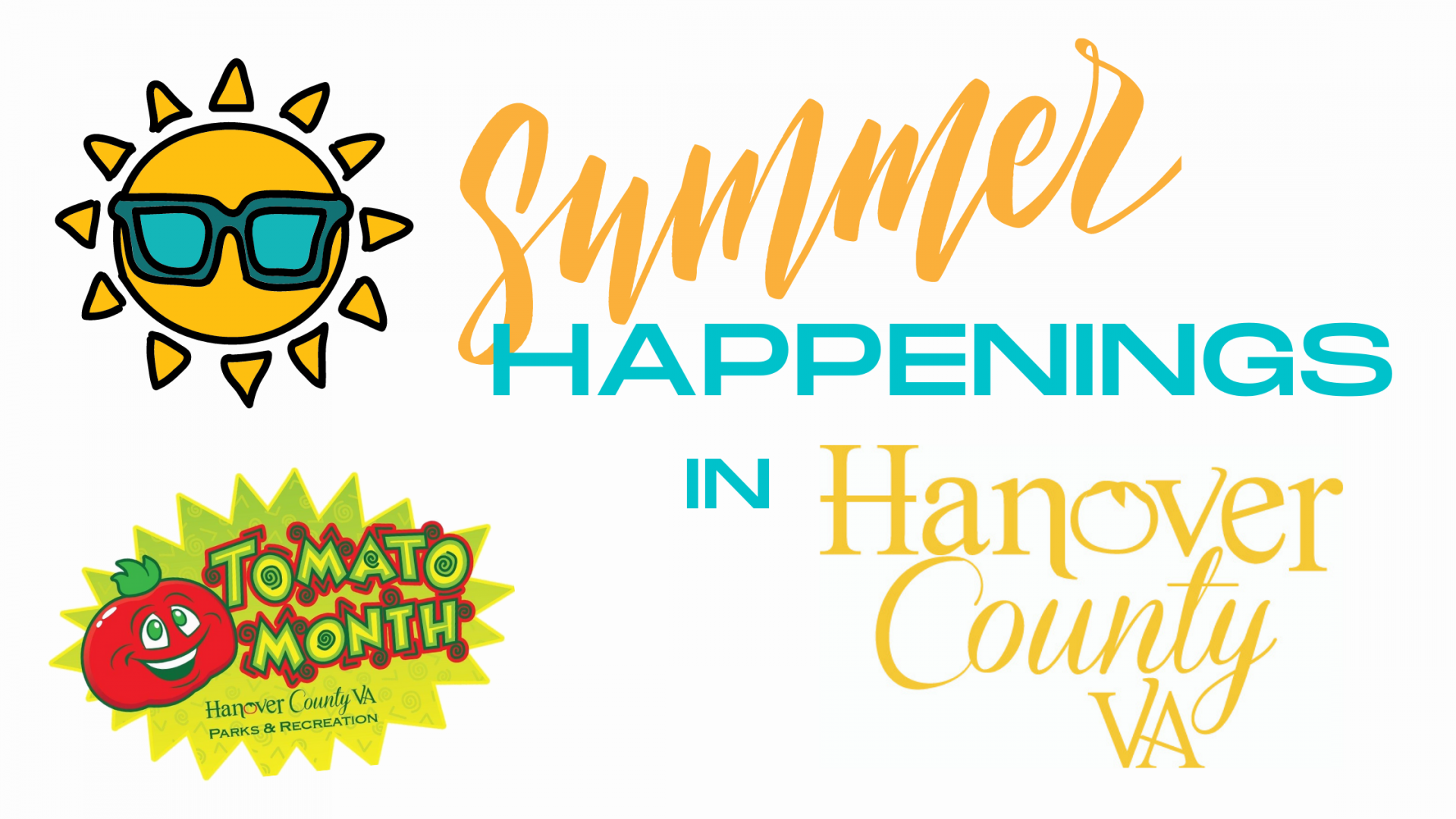 There is always something fun to do in Hanover County! Start planning now by marking your calendars with these upcoming events.
Hanover County Parks and Recreation  – Tomato Month in Hanover 
Be part of the traditional Hanover Tomato celebration! This year's celebration is extended throughout the entire month of July with numerous events, including virtual and in-person, to be held at various locations in Hanover County.  These events, with a variety of activities planned for all ages, will have limited attendance and will be handled through pre-registration.
Events include:
Tunes & Tasty Tomatoes
Movie, Music & Maters
4K Pizza Race & Relay
Tomato Teen Challenge
Splashy Paws: Tails & Tomatoes
Tomato Tuesday (virtual)
Tomato Thursday (virtual), presented by Publix
Tomato Scavenger Hunt
For a listing of other events, camps, classes and more, visit Hanover County Parks & Recreation's catalog of offerings.
In addition to everyday fun at Kings Dominion and Soak City, check the park's events page for Grand Carnivale schedules and  Opening Day of Soak City information on June 19, 2021.  The 20-acre water park features a massive wave pool, extreme water slides, an interactive splash pad for children and an all-new redesigned area, Coconut Shores, featuring two family-friendly attractions, cabanas, and delicious eats.  Note:  Reservations are required for entry.
Hanover Vegetable Farm –  Farm To Table Music Festival 
Saturday, June 18th and June 25th (Gates open at 5:30 pm), tickets required.
Located in Ashland, Virginia the Hanover Vegetable Farm is one of the greatest entertainment venues in Central Virginia.  Come out and enjoy music, great food and great fun!
The 3rd Annual Father Fest, June 20 (11:00 – 4:00pm)
Celebrate at Hanover Tavern this Father's Day.  Enjoy delicious BBQ, craft brews from Virginia Beer Company, a bourbon bar and music on the patio. Outdoor seating and fun for the entire family!  Call 804-537-5050 to make your reservations!
Hanover Tavern also offers various dinner night specials,  Haunted Hanover Tavern Tours, A Historic Haunting at Scotchtown & Hanover Tavern, and more.
Patrick Henry's Scotchtown is now open for home tours!
Upcoming special events include:  Father's Day and Tail Wagging Tours.  Visit Scotchtown's website for dates/times and ticket information.
Town of Ashland – Fourth Fridays  
This monthly celebration of arts and culture in Downtown Ashland invites you to stroll the streets for sidewalk sales, art exhibits, live music, and outdoor dining!  Now in its second year, this event is an opportunity for local artisans to showcase their work. Downtown Ashland enjoys a vibrant community of jewelers, painters, designers, entertainers, chefs, farmers, and musicians—just to name a few!
Montpelier Center for Arts & Education
Visit www.montpeliercenter.org for event information including Music Under the Stars, Farmer's Market, art & music classes, body & mind classes, education classes, gallery displays and more.
Various events include Fridays on the Patio, Sundays in the Shade, Father's Day Weekend event, Paint Nites, the Winery Comedy Tour and Shark Week. The recently renovated outdoor pavilion is a must see! And, there is also plenty of room to kick back and relax on the outside deck, patio and in the lawn!
Center of the Universe Brewing
In addition to serving up great beer, be sure to check out COTU's Facebook events calendar for music, games, food trucks and other events.
The Parson's Cause Performance
A reenactment of The Parsons' Cause Trial at the Historic Hanover Courthouse will be held on Saturday, August 28, 2021. The reenactment is presented in conjunction with Hanover County's tricentennial celebration being held that same day.  The time of the reenactment has not yet been determined.  Once the time has been determined, it will be posted on the Foundation's website.
Beaverdam Brew Jam – Beaverdam Ruritan Club
The Club's annual craft beer festival is back in 2021 and will be held on Saturday, September 11 (12:00-6:00 pm).  Visit www.brewjam.org for details and to purchase tickets.
For other things to do in Hanover County, click here.  Use the Here In Hanover, VA App for a listing of restaurants, shopping, farm stands & farmer's markets, historic sites, events, entertainment venues and more!