Hanover's Perspective
Summer Happenings in Hanover County – 2019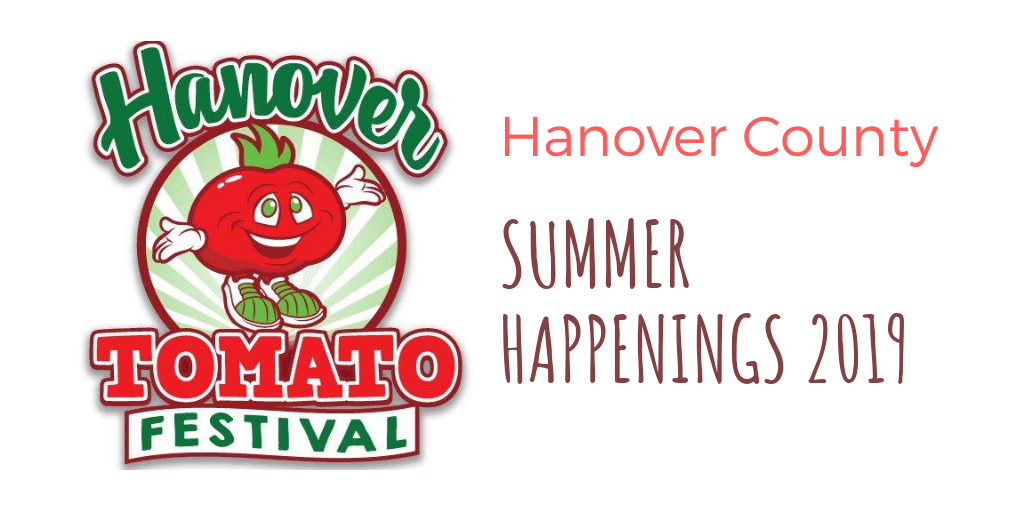 There is always something fun to do in Hanover County! Start planning now by marking your calendars with these upcoming events.
Hanover County Parks and Recreation
Summer Camps, Classes and Programs – Various offerings for all ages
Taylor's Pirate Fishing FUN!, Saturday, June 8 (4:00-7:00 pm), Courthouse Park, Hanover. This free event offers fishing in the pond, craft project, and a large inflatable pirate ship to play in.
4K Pizza Race & Relay, Friday, July 12 (6:30-8:00 pm), fees apply, registration is required. As part of the kick off to the Hanover Tomato Festival, plan to participate in the popular and fun 4K Pizza Race & Relay. Runners come dressed in your Pizza-BEST for your chance to win Pizza for a Year!
41st Annual Tomato Festival, Friday, July 12 (5:30-8:00 pm) and Saturday, July 13, (9:00-4:00 pm), Pole Green Park, Mechanicsville. From tomatoes to talented musicians, tomato pies to fried green tomatoes, artisans to agricultural vendors, Bow-wow Beach to the materFUN zone, this event is uniquely Hanover! The Hanover Tomato Festival has been celebrating its famous fruit at this festival since 1978.
Ashland Strawberry Faire
Ashland Strawberry Faire, Saturday, June 15 (10:00-5:00 pm), Henry Street, Ashland. The Faire is a free, community and family-oriented event during which non-profit groups and churches raise funds and offer something for everyone.

Visit the vendor booths, Hanover businesses and the food court, view performances and demonstrations at the "Hanover in Action" Pavilion, listen to live music throughout the day at the Fountain stage and scheduled performances at the Blackwell Stage on Henry Street, participate in activities at The Kid Zone including pony rides, and enjoy all that the Town of Ashland has to offer.
Hanover Vegetable Farm
Shrimp, Maters & Mugs Festival, Saturday, June 22 (2:00-9:00 pm), tickets required. Hanover Tomatoes, Shrimp and Fire Works what a fantastic combination! Get the summer kicked off right with Hanover tomato pies, all you can peel and eat Shrimp, live music, cold brews, wine tastings, vendors and finish it all off with a fireworks show! Blankets and chairs are welcome, there will be lots of space to spread out in the field and enjoy the show.
Patrick Henry's Scotchtown
Textile Day, Saturday, June 8 (10:00 am-4:00 pm), admission fees apply.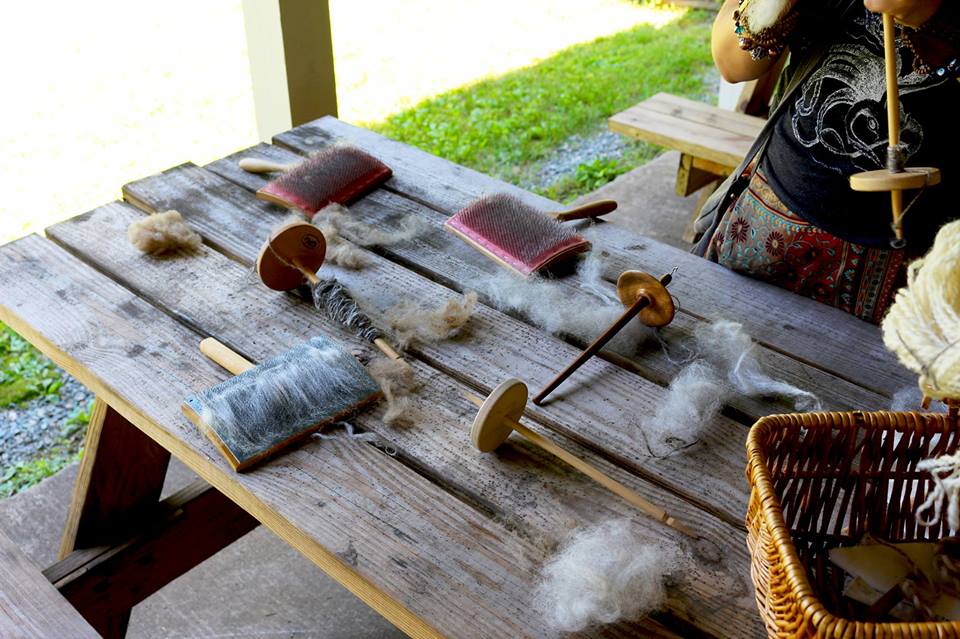 Have you ever wanted to learn about what happens to wool once the sheep are sheared?  Come out for a fun filled day of demonstrations and hands on activities.
Preservation Workshop, Saturday, June 8 (8:30 am-12:30 pm), tickets required. Get your hands dirty for a good cause! Patrick Henry's Scotchtown is receiving a new clay floor and we need your help. At this hands-on workshop, you will roll-up your sleeves (and pant legs) to stomp, mold, work and form the clay into bricks and flooring material while also learning about the materials, skills and processes for historic brick making, earthen floor installation and historic brick pointing. This is your chance to be a part of the incredible history of Patrick Henry's Scotchtown! Coffee and pastries will be provided.
Father's Day Sundae Sunday, Sunday, June 16 (12:00-5:00pm), admission charges apply. Come out to Scotchtown and take a tour of the home of Patrick Henry, father of 17 children, more than 70 grandchildren and almost 700 great-grandchildren! Enjoy an ice cream sundae following your tour.
Paranormal Lockdown: Patrick Henry's Scotchtown, Saturday, July 20 (7:00pm), tickets required. Join Patrick Henry's Scotchtown, Transcend Paranormal, and RVA Paranormal for a once-in-a-lifetime evening of investigating. For the first time ever, go on paranormal lockdown at Scotchtown. Spend the entire evening on the grounds and in the building. Find out for yourself what lurks in the dark, long after the last guests leave for the night…
King's Dominion and Soak City
In addition to everyday fun at Kings Dominion and Soak City, check this events page for information about fireworks schedules, holiday events, Run and Ride Race Series, Grand Carnivale, KingsFest, JoyFest, Monster Jam Thunder Alley, Coaster Campout and more.
Hanover Tavern
Father Fest – Tap Takeover, June 16 (1:00 – 5:00pm) Celebrate at Hanover Tavern this Father's Day. Enjoy BBQ, pub foods, brews from Virginia Beer Company, a bourbon bar and music by Clay Motley on the patio. Lawn Games are sure to please the entire family. This is a free, family friendly event!
Hanover Tavern offers Heritage Music, $5 Burger Nights, Haunted Hanover Tavern Tours, Tavern Teas with period music, themed dinners and more. And for the kids, history-themed Summer camps and an overnight sleepover are available.
The Parson's Cause Performances
The Parsons' Cause Foundation's Summer 2019 program lists information about their free performances at the Historic Hanover Courthouse. Each performance runs about 45 minutes. Tickets will be distributed on the date of the show on a first-come, first-served basis. The number of tickets distributed will be limited to the legal capacity of the courthouse.
Montpelier Center for Arts & Education
Visit www.montpeliercenter.org for event information including Music Under the Stars, Farmer's Market, History Returns Series, summer art classes, body and mind classes, education classes, gallery displays and more.
Rural Plains
Throughout the month of June, the Rural Plains Foundation offers the 2019 Lectures on the Lawn Speaker Series. Be sure to visit the foundation's website for information about the walking trail available on the 124 acres surrounding the Shelton House.
James River Cellars Winery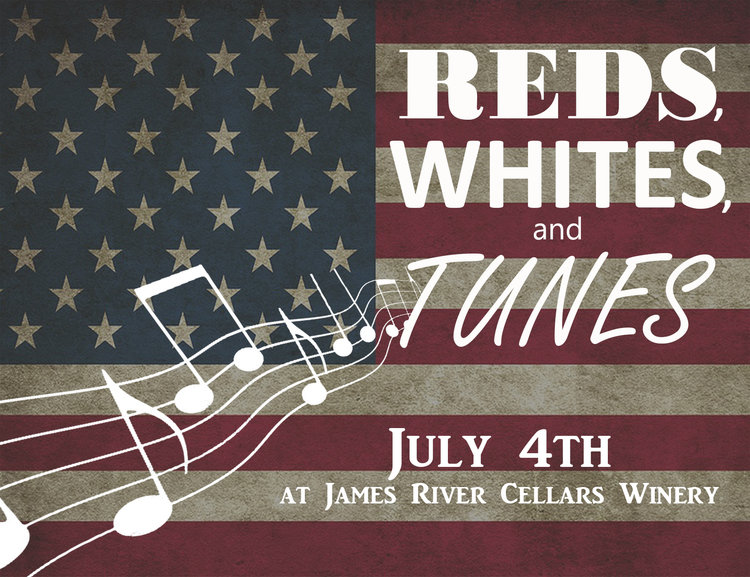 Various ongoing events include Fridays on the Patio, Sundays in the Shade, Plant Nites, Paint Nites, unique wine pairings, floral arranging, just to name a few. The recently expanded tasting room and outdoor patio is a must see!
Center of the Universe Brewing
In addition to serving up great beer, be sure to check out COTU's Facebook events calendar for music, game, karaoke and other events.
Beaverdam Brew Jam
The Beaverdam Ruritan Club's 7th Annual craft beer festival is Saturday, September 14 (12:00-6:00 pm).  Visit www.brewjam.org for details and ticket purchase.
For other things to do in Hanover County, click here.