Hanover's Perspective
Support Local: Small Business Saturday on Nov. 28 in Hanover County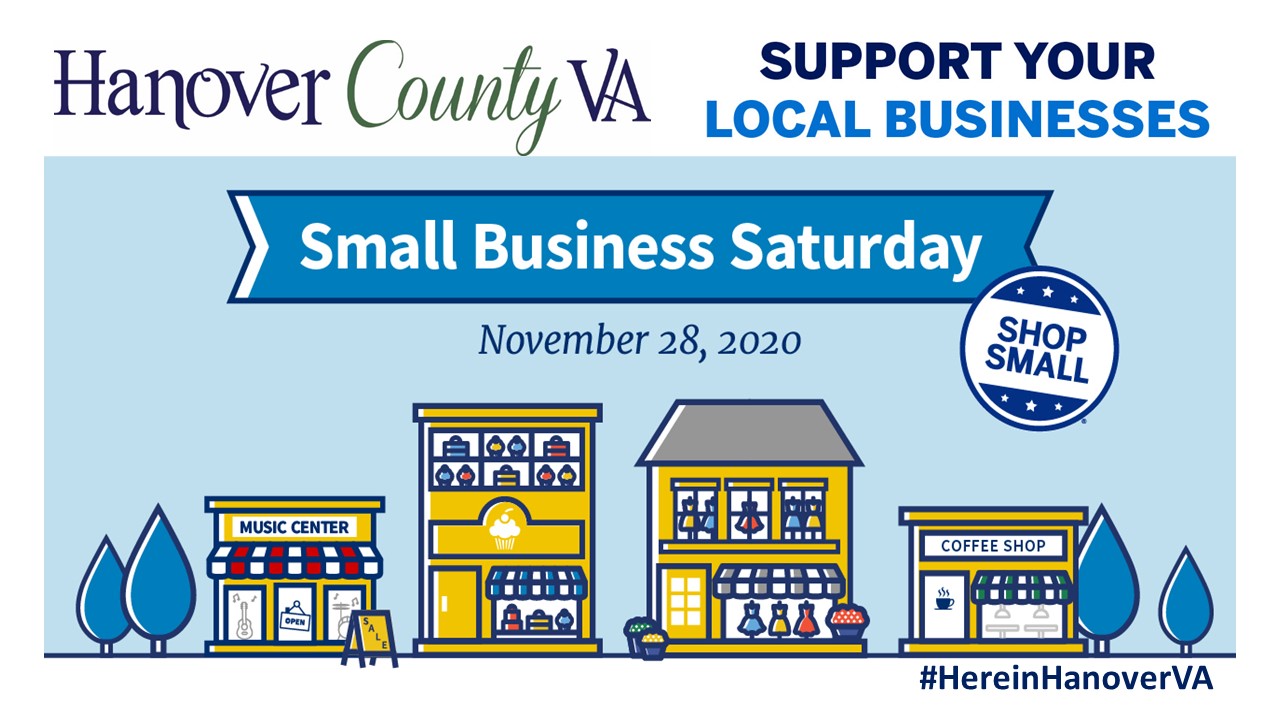 Small Business Saturday, which encourages holiday shoppers to patronize small and/or local businesses, is returning to Hanover County on November 28, 2020.
After a year-long pandemic and undue hardships to local businesses across the country, shopping at a local Hanover business not only helps the small business where a purchase is made, but Hanover County as a whole. Many small businesses have reported that they need to see consumer spending return to pre-COVID-19 levels by the end of 2020 in order to stay in business.  According to a Retail Economics Study done in Andersonville, Illinios*, for every $100 spent at a local business, an average of $68 stays in the local economy. The same amount of money spent at a large, non-local business equates to only $43 contributed back to the local economy.  Small businesses also donate 250% more than larger businesses to non-profits and community causes**.
Located just 12 miles north of Richmond, Hanover County offers numerous shopping centers and locally owned shops filled with handcrafted art, décor and accessories, locally sourced produce and baked goods, and much more. Many businesses also offer both in-store and online shopping for those hoping to complete their shopping from the safety of their home.
For a list of local businesses in Hanover County, check out the Here in Hanover App. Through the app, you may filter by category or view a full list of businesses across the county.
To visit local businesses with specific Small Business Saturday deals, click here. Be sure to use the location feature to hone-in your search on Hanover-based businesses, and use the filter feature to pick shopping categories. For all the latest updates, follow #SmallBizSat and #ShopSmall on social media.
Other ways you can support local businesses on Small Business Saturday:
Purchase gift cards from local businesses for your loved ones.
Don't want to risk the crowds? Shop online at your local retailers or call to place an order. Many have curbside pickup.
Share your positive shopping experience at local businesses with friends, online and on the business' social media pages.
Don't ignore our local eateries! You can support local by purchasing your holiday treats at a local bakery, ordering take-out and purchasing gift cards.
Founded by American Express in 2010 and cosponsored by SBA since 2015, Small Business Saturday has become an important part of how many small businesses kick off their busiest shopping season of the year.
*Source: The Andersonville Study of Retail Economics
** Source: Seattle Good Business Network