Hanover's Perspective
The Hart Nissan Concert Series Benefitting FOTF in Hanover, VA Announces 2022 Lineup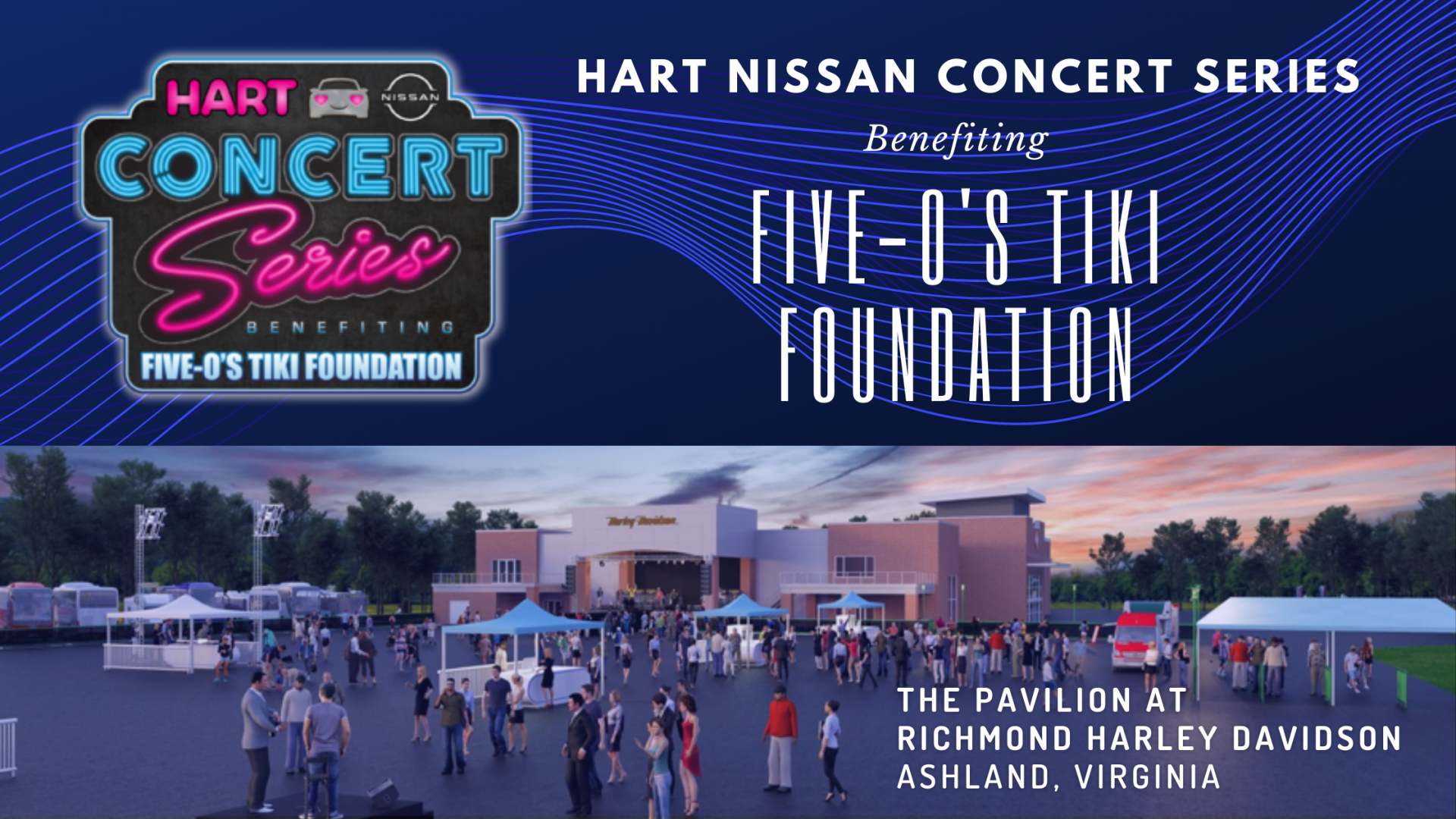 The Five-O's Tiki Foundation (FOTF), founded in 2018, was formed to raise funds and awareness to further its mission of ensuring that our law enforcement community and their families have support in times of need.  Additionally, the Foundation provides funds to support law enforcement programs which are aimed at educating our youth and fostering positive relations between the community and local law enforcement.
The Foundation's Hart Nissan Concert Series is just one of many event platforms used to raise funds and awareness to further its mission.  This year's series kicks off its second season on Saturday, April 9th and runs through June 16th featuring the following artists:
Kameron Marlowe and Heath Sanders with special guest Cody Christian – Saturday, April 9
Rock Rewind Fest II – Saturday, April 23
Matt Stell with special guest Chase Matthew – Saturday, May 7
Tracy Lawrence with special guests Honky Tonk Heroes and Shaun Abbott – Friday, May 13
Get the Led Out – Saturday, May 14
On the Border (Ultimate Eagles Tribute) – Saturday, May 21
80's Greats: Great White and Slaughter – Friday, June 10
Rising Country Star Alexandra Kay with special guests Homegrown and Out of Uniform – Thursday, June 16
The concert series is hosted at the Pavilion at Richmond Harley Davidson in Ashland, VA, and features the Primis Stage.  With over 66,000 square feet of outdoor space, fans can easily spread out while having a great view of their favorite artists.  Additionally, the 2022 concert series will be limited to 2,000 tickets per show to bring a more intimate experience to the fans! The Hart Nissan Concert Series offers affordable concerts to the Richmond area with tickets ranging from $15 to $25 in the Richmond East Moose Lodge General Admission Section, and Gold Circle tickets priced from $25 to $45. Over 1,500 tickets to the first three shows have been donated to area first responders and military members.
The Five-O's Tiki Foundation works with many vendors and business owners in the surrounding area who have joined forces to assist with raising funds to aid the law enforcement community. "The Foundation is dedicated to serving those who protect, and with that philosophy in mind, we believe that we can make a difference in our communities as well," said Robert Hess, Foundation President.  "We could not do this amazing act without our donors and our sponsors.  For the generosity that the community continues to share with us, we are forever in their debt and we are greatly humbled by the support."  Hess said this year's concert series is "truly a Hanover based-concert series," with local food trucks participating and local businesses making up over 95% of the foundation's sponsors.
To view the concert series schedule and to purchase tickets, visit: https://concerts.fiveostikifoundation.com/
The Hart Nissan Concert Series Benefitting the Five O's Tiki Foundation was featured in The Mechanicsville Local on February 15, 2022.  To view this article, visit Concerts aid law enforcement families.
To view these events and more in Hanover County, visit the Here In Hanover, VA App.