Hanover's Perspective
Virtual Career Event Coming to Hanover County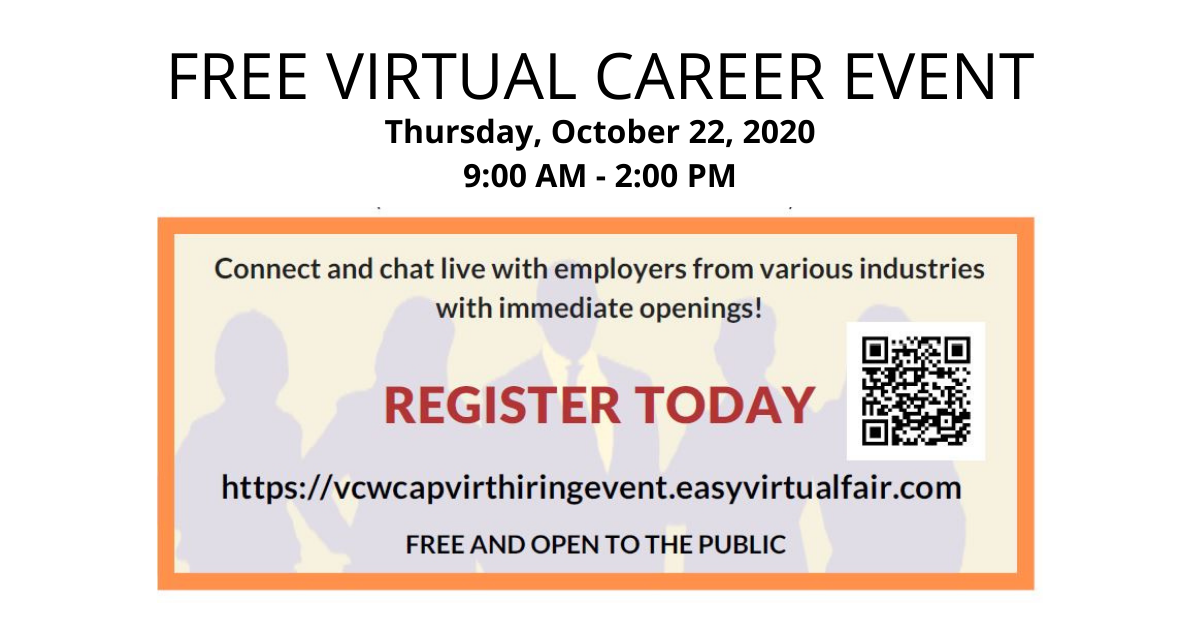 In collaboration with Virginia Career Works Center–Capital Region and other regional partners, Hanover County Economic Development will be hosting a virtual hiring event on Thursday, October 22, from 10:00 a.m. to 2:00 p.m. Participating businesses have immediate openings available across the region.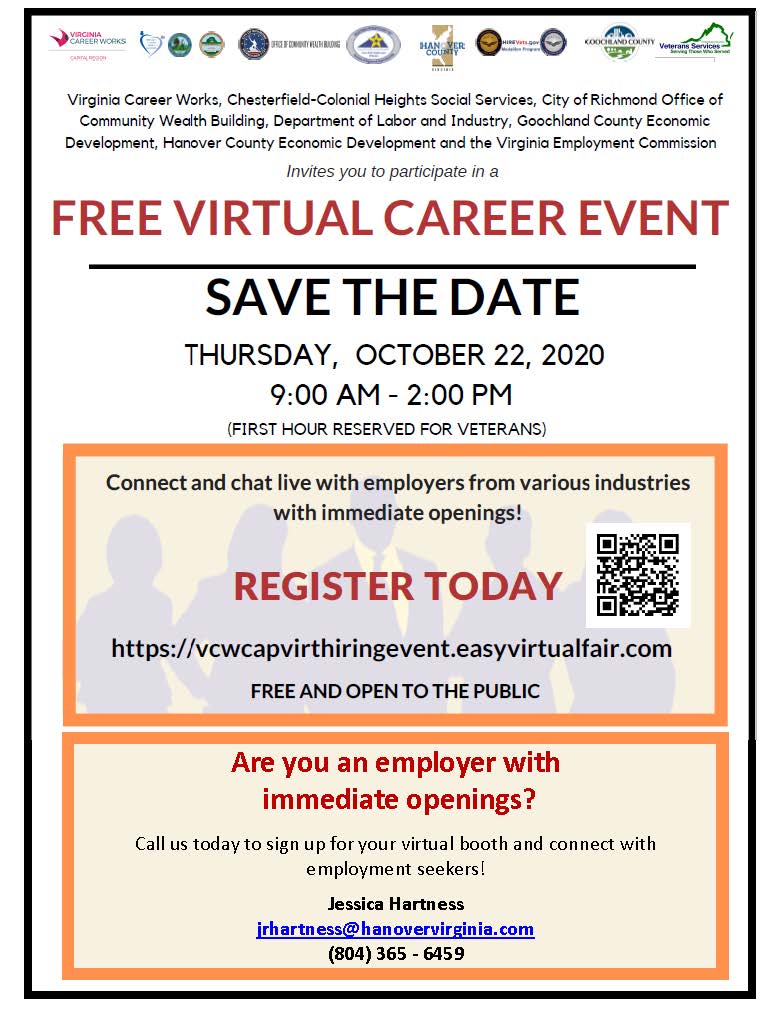 This event, which is free to both employers and employment seekers, will allow business representatives to interview and chat with interested candidates on the virtual platform, ensuring greater safety from COVID-19 than the standard face-to-face interview. The platform can be accessed via mobile device or computer with a reliable internet connection. Hanover County Economic Development has reserved meeting rooms at the Atlee and Rockville Library branches during the hiring event for Hanover County residents with unreliable internet connection.
Those interested in participating as an employment seeker must register to attend, at the following link: https://vcwcapvirthiringevent.easyvirtualfair.com/.  Employers looking to host a virtual booth or for Hanover County residents looking to utilize one of the library meeting rooms for internet connection, please contact Jessica Hartness at jrhartness@hanovervirginia.com or (804) 365-6459.
Atlee Library Branch: 9212 Rutlandshire Drive, Mechanicsville 23116
Rockville Library Branch: 16600 Pouncey Tract Road, Rockville 23146