Hanover's Perspective
Kroger Completes $4 Million Remodel of Mechanicsville Turnpike Store in Hanover County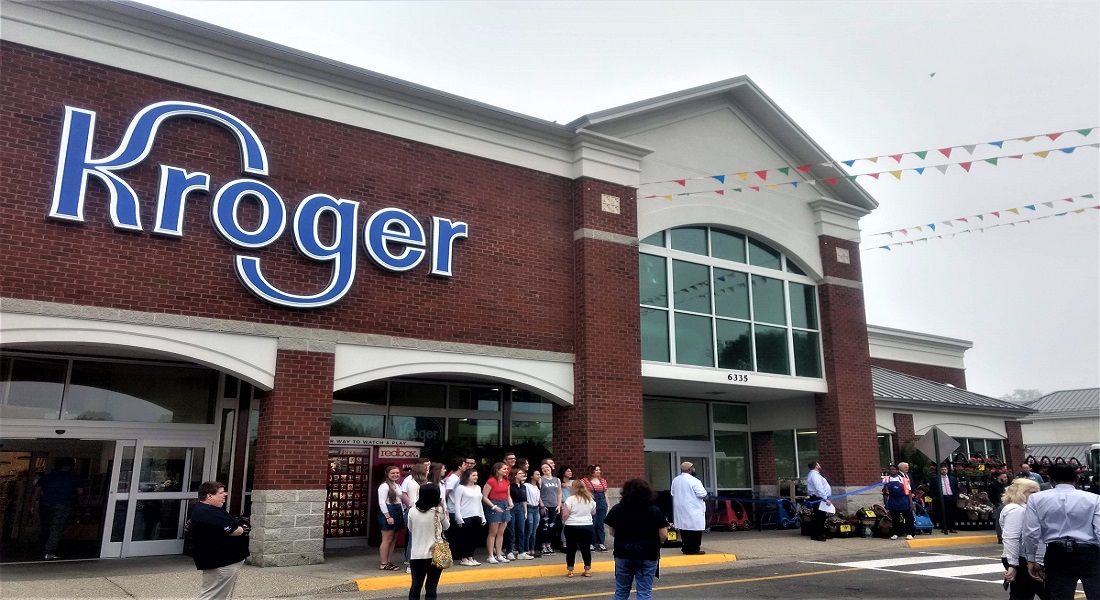 Kroger has completed an extensive $4 million renovation of its 6335 Mechanicsville Turnpike store in Mechanicsville, Virginia. The grand reopening and ribbon cutting ceremony was held at 8 a.m. on Wednesday, May 1, 2019 with the first 200 customers receiving a five-dollar gift card.
Scott Wyatt, Hanover County Board of Supervisors Vice-Chairman, made congratulatory remarks at the ribbon cutting ceremony following the national anthem being sung by members of the Lee-Davis High School choir.
"Our customers can now enjoy what is essentially a brand-new store," said Jared Stiegelmeyer, store manager at the Mechanicsville Turnpike Kroger. "We've updated the check-out lanes, improved the functionality of the drive-thru pharmacy and have the expanded the sushi selection for our customers."
Another major update at the Mechanicsville Turnpike Kroger store is the addition of Home Chef. Customers will now be able to purchase meal kits, which rotate weekly, from a designated section of the store. Each week's rotating retail menu showcases a variety of classic meals made from fresh and pre­ portioned ingredients, including Home Chef Express meal kits that can be prepared in 15 minutes or less.
Other notable enhancements include:
Six new self-checkout kiosks for a total of 16
New produce cases and an updated deli/bakery department
More hot food options, like Chicken & Co.
Updated decor throughout the store
The store employs approximately 170 total associates and is open 24 hours a day, seven days a week.
About Kroger's Mid-Atlantic Division:
The Mid-Atlantic Division operates over 100 stores in Virginia, West Virginia, Kentucky, Tennessee and Ohio. Based in Roanoke, the Mid-Atlantic Division employs approximately 17,000 associates. Kroger is dedicated to eliminating hunger in the communities it serves through partnerships with nine Feeding America food banks and numerous local organizations.  The Zero Hunger I Zero Waste effort is aimed at ending hunger in Kroger communities and eliminating waste in its stores by 2025.  Kroger also support breast cancer research, the military and their families and more than 4,000 non-profit organizations in its communities. Kroger Mid-Atlantic donated $5.5 million to charity last year and 3,295,485 pounds of food to its food bank partners.