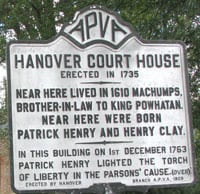 Prior to the arrival of English settlers, Hanover County served as hunting grounds for the Pamunkey and Chickahominy Native American tribes.
In the late 1600s, the area was settled by plantation owners and others involved in growing tobacco.
Hanover was officially formed in 1720. It was named for King George I of England, who was Elector of Hannover in Germany when he assumed the British throne.
Patrick Henry, the "Orator of the Revolution" and the first Governor of Virginia, was born in Hanover County in 1736. Henry famously argued the Parson's Cause case against the King at Hanover Courthouse.
Scotchtown, Patrick Henry's family home, has been preserved and is now a popular tourist destination.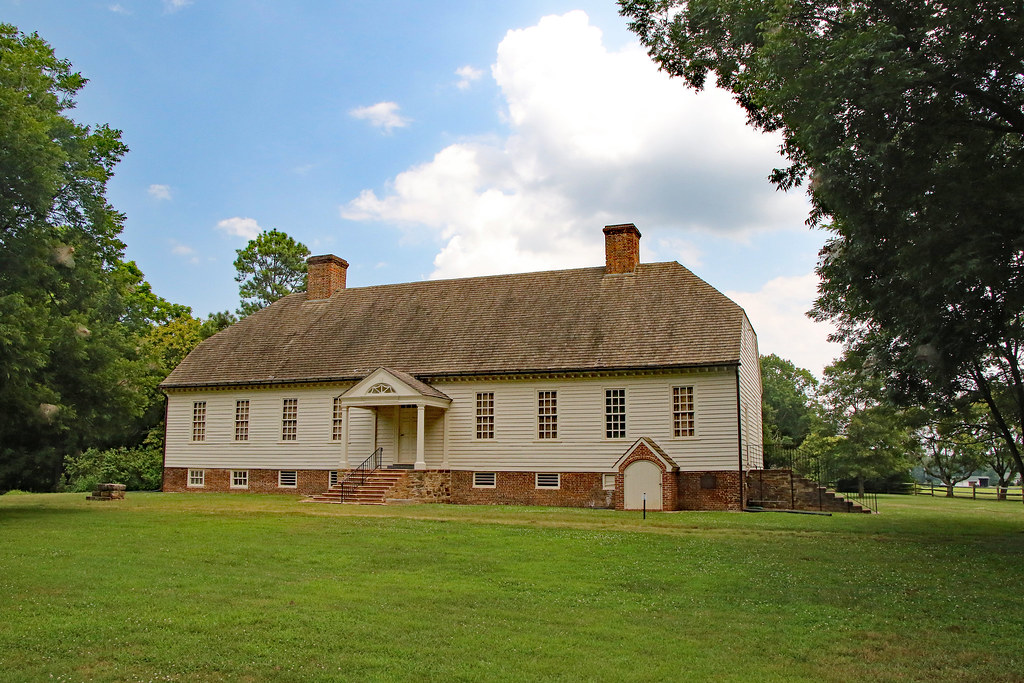 Henry was greatly influenced by the Reverend Samuel Davies, the leader of The Great Awakening in Virginia. Davies established Pole Green and other meetinghouses in Hanover during the 1740s. He later became the first president of Princeton University.
During the Revolutionary War, Lord Cornwallis stayed at Hanover Tavern on his way to Yorktown. Colonel Tarleton and General Lafayette also traveled through the area. Comte de Rochambeau marched through Hanover Courthouse on the way to Yorktown.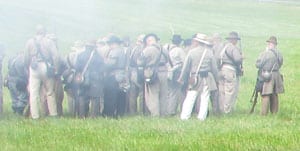 In 1777, Henry Clay, the author of the Missouri Compromise, was born in Hanover County.
Edmund Ruffin, the famous agriculturalist and secessionist, moved to Hanover County in 1844. He fired the first shot on Ft. Sumter in South Carolina at the start of the Civil War. He committed suicide after the Confederate defeat and is buried in Hanover.
Hanover County played a major role in the Civil War. Many battles were fought here as the Union Armies fought for control of Richmond. Those battles include The Seven Days Battle, Cold Harbor and North Anna, as well as numerous smaller battles and skirmishes.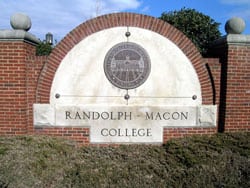 The Town of Ashland, originally called Slash Cottage, was created as a resort on the railroad prior to the Civil War.
Randolph-Macon College moved to Ashland from Boydton, Virginia in 1868.
Today, Washington and Franklin Hall, the first building of the new RMC campus, is a state and national landmark.