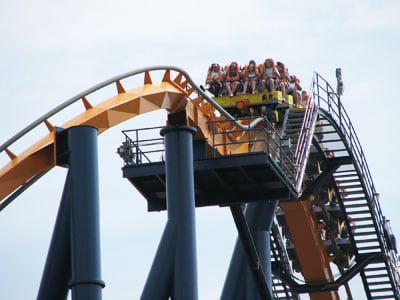 With more than 60 rides, shows and attractions, Kings Dominion offers the perfect combination of world-class thrills and family attractions.  Guests can experience the park's 13 thrill-inducing roller coasters, including Intimidator 305, the tallest and fastest roller coaster at Kings Dominion, and wooden roller coasters like the Grizzly and Rebel Yell!
Families can spend the perfect day together in the Planet Snoopy area, or step back in time to periods between 245 million and 65 million years ago in Dinosaurs Alive!
Admission to Kings Dominion includes WaterWorks – the park's splashtacular 20-acre waterpark!
Call (804) 876-5000 or visit www.kingsdominion.com for more information.