Hanover County offers residents and visitors a variety of outdoor recreational opportunities. Organized athletic programs in various sports are available, including tennis, softball, soccer, and basketball. Swimming, jogging, tennis and horseback riding facilities are also available. Several private athletic clubs complement the county's recreational offerings.
Use the Here in Hanover, VA App for a listing parks and recreational sites.
County Parks
There are several community parks spread throughout Hanover and surrounding areas. The parks offer a variety of amenities and features, including picnic tables and shelters, walking trails, playgrounds, athletic fields and even historic sites and attractions.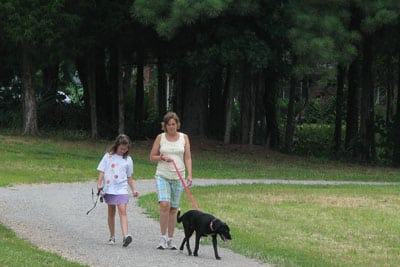 Recreation, Swimming, Golf and Tennis Facilities
Whether you're looking to practice your golf swing, play a rousing tennis match, swim some laps or get in a good workout, Hanover County has plenty of options to maintain an active lifestyle.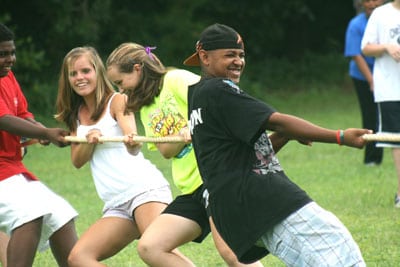 Recreation Leagues
Adults and youth alike can enjoy a variety of recreational sports leagues. Adult athletic programs include basketball, volleyball, softball, bowing, tennis and soccer programs. Youth sports include for football, basketball, wrestling, baseball, softball, roller hockey and soccer.
To learn more about the County's recreation programs, visit the Parks & Recreation website.