Click here to view the Here in Hanover, VA app.
This app can be installed on mobile devices (Android and iOS-Apple), tablets and desktops.   This app works best in Chrome.  Please contact our office at (804) 365-6461 with questions.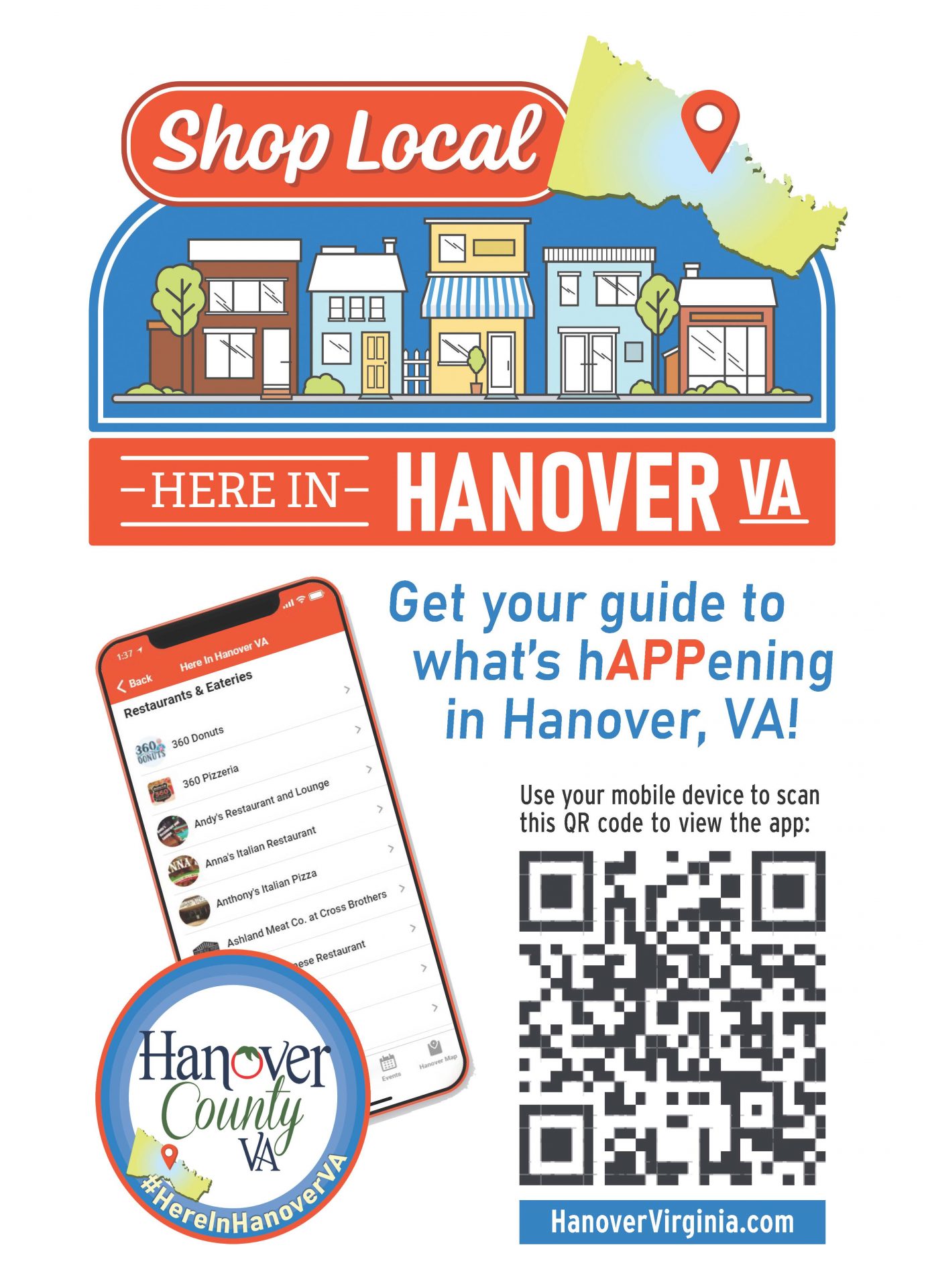 Scan the QR code below with your mobile device or visit:  https://hereinhanoverva.glideapp.io/ using Google for Android devices or Safari for Apple devices.
On an Android Phone, use Google to open the App.  A prompt will appear at the bottom of your screen which enables the app to be added to your home screen. Click this prompt and you will be prompted to install it.
On an iOS (Apple) device, open the app using SAFARI browser, click "share", then click "Add to Home Screen."
The Here in Hanover, VA app conveniently lists historic, cultural and leisure venues and well as events, festivals, restaurants, wineries, breweries, distilleries, lodging, restaurants, shopping, community parks and more! This app includes all Hanover County venues and businesses related to the hospitality, leisure and tourism industry. Before planning to visit, please check with each venue for hours, modifications and requirements.