Hanover's Perspective
Publix Opens Its First Hanover County Location at Brandy Creek Commons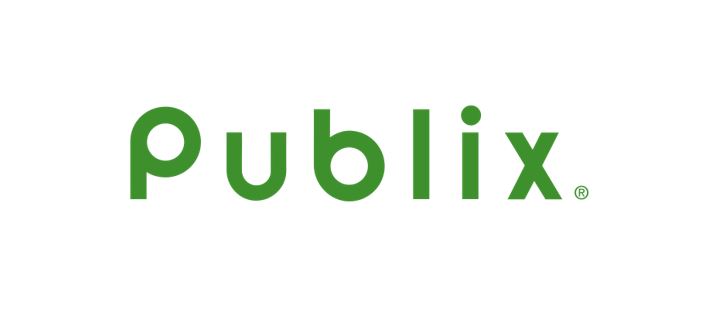 Publix Super Markets, Inc. opened its first Hanover County location on Saturday, January 5, 2019 at Brandy Creek Commons in Mechanicsville. The 50,000 square-foot Publix will employ approximately 130 associates.
"We are excited to bring Publix's legendary service and quality to Mechanicsville, as well as be active and present partners in this great community," said Kim Reynolds, Publix media and community relations manager. "We look forward to our continued expansion across the region with this location marking our 11th opening for greater Richmond and the first in Hanover County."
Lester Eytchison serves as store manager and has 18 years of service with Publix. He most recently served as a Publix assistant store manager in Glen Allen, Va.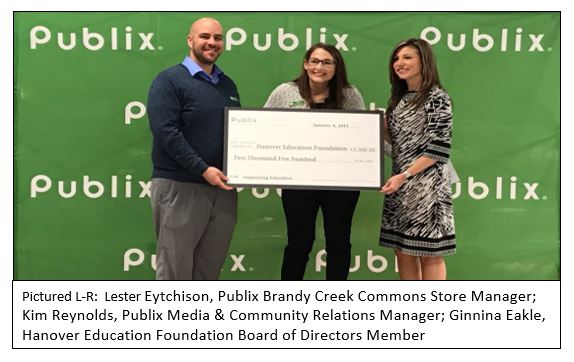 At a pre-opening event on January 4, 2019, Publix Super Markets donated $2,500 to the Hanover Education Foundation as part of the company's commitment to education and to commemorate the opening of the first Publix store in Mechanicsville. In addition, Publix launched Publix Partners in Virginia earlier this year. Publix Partners provides schools the opportunity for parents, faculty, staff, family and friends to raise unrestricted funds for their school through purchases made at Publix. Schools interested in participating in Publix Partners should contact their local Publix store manager or visit www.publix.com/partners.
Publix is privately owned and operated by its more than 200,000 employees, with 2017 sales of $34.6 billion. Currently, Publix has 1,215 stores in Florida, Georgia, Alabama, Tennessee, South Carolina, North Carolina and Virginia. The company has been named one of Fortune's 100 Best Companies to Work For in America for 21 consecutive years. In addition, Publix's dedication to superior quality and customer service is recognized among the top in the grocery business. For more information, visit the company's website, corporate.publix.com.
For more information about Publix at Brandy Creek Commons in Mechanicsville, click here.