Hanover's Perspective
SON Metal Fab Hosts BUILD VIRGINIA Regional Workforce Meeting in Hanover County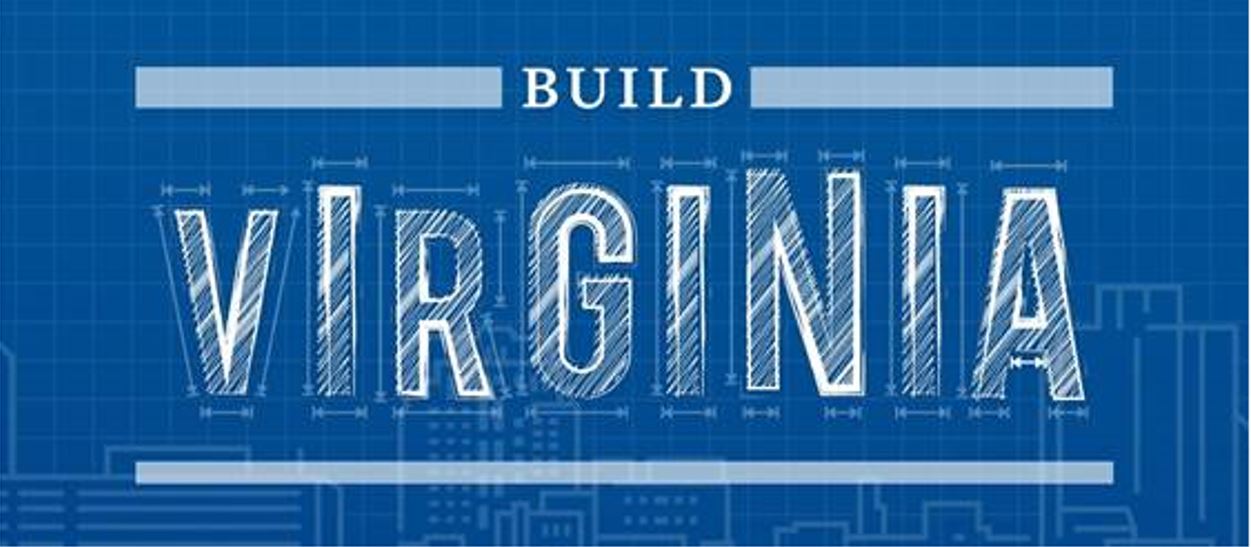 Specialty's Our Name (SON) Metal Fab, located in the Hanover Business Airpark, hosted the Build Virginia Regional Meeting on May 10, 2019 sponsored by the Office of Governor Northam and the Virginia Rural Center. This unique opportunity afforded participants to hear directly from and collaborate with the Governor's Chief Workforce Development Advisor, members of the Governor's Build Virginia Advisory Board, and Virginia Rural Caucus Leadership. Discussions focused on the development of the skilled trades workforce in the Central Virginia region. Over 50 participants attended the event including representatives from skilled trades employers, trade associations, government, K-12 education, guidance counselors, parent-teacher associations, higher education, training providers, veterans, advocates for former offenders, and others interested in the skilled trades workforce.
In June, 2018, the Governor announced the launch of Build Virginia, an initiative to connect workers throughout the Commonwealth with training and employment opportunities in the skilled trades. This effort will initially focus on helping jobseekers and employers in Virginia's shipbuilding industry, but will ultimately include resources relating to other growing industries including construction and advanced manufacturing.
"Build Virginia is about training our citizens for promising careers in in-demand industries, so that every person has the opportunity to build a healthy, productive life no matter or who you are or where you are from," said Governor Northam. "To stay competitive in the 21st-century economy, we must build a highly skilled workforce with the training that employers require. Build Virginia will serve as an essential resource; helping to bridge these gaps so that our workers can get the skills they need to advance their careers and businesses can find employees with the right skills."
In addition to current job postings, the Build Virginia website aims to bring together information about industry-recognized training programs, registered apprenticeships, and other relevant workforce development resources. Build Virginia will serve as a comprehensive hub for citizens to learn about the skilled trades and connect with employers seeking talent.
"Across the Commonwealth, there are thousands of high-paying, quality jobs available in industries like shipbuilding, construction, and manufacturing," said Chief Workforce Development Advisor Megan Healy. "Build Virginia will help raise awareness about these lucrative opportunities, highlight affordable ways to gain in-demand skills, and meet the current and future hiring needs of Virginia's employers."
"Build Virginia will facilitate the mutually beneficial relationship between our state's dynamic businesses and talented labor force," said Secretary of Commerce and Trade Brian Ball. "It is an important tool for a workforce system like ours that is driven by employer demand."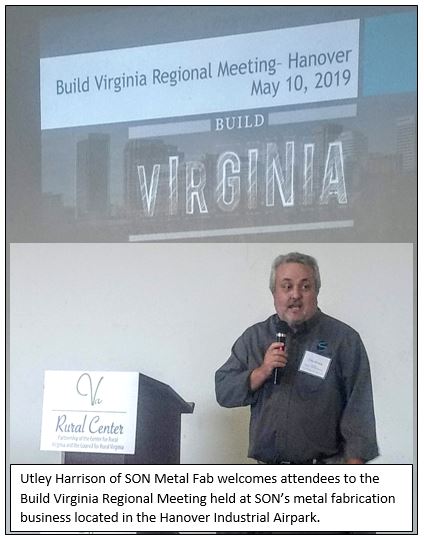 The Virginia Rural Center is a collaborative partnership of the Center for Rural Virginia and the Council for Rural Virginia, which work together on a joint mission to work with policymakers and stakeholders to create innovative solutions and expand entrepreneurial opportunities to ensure economic prosperity for all regions in the Commonwealth. The creation of the Center was a recommendation of the Rural Prosperity Commission, created by the General Assembly in 2000.
Specialty's Our Name (SON) Metal Fab is a sheet metal fabrication company with a wide range of clientele. Every October since 2012, SON hosts the National Manufacturing (MFG) Day. Featured in the Hanover County Economic Development's "Why Hanover" series, Kevin Harrison of SON said, "We participate in the annual event to raise awareness with the kids so that they see there is a future with this industry." Operating at full capacity, SON's ability to grow hinges on securing skilled welders and computer numerically controlled (CNC) machine operators. The chronic shortage of skilled labor is being felt nationwide, therefore, educating the next generation about opportunities and benefits of careers in skilled trades is critical.
For more information about connecting your business with Hanover County Public Schools and The Hanover Center for Trades and Technology, please contact our office at (804) 365-6464 or email at econdev@hanovervirginia.com.