Hanover's Perspective
Things To Do This Winter In Hanover County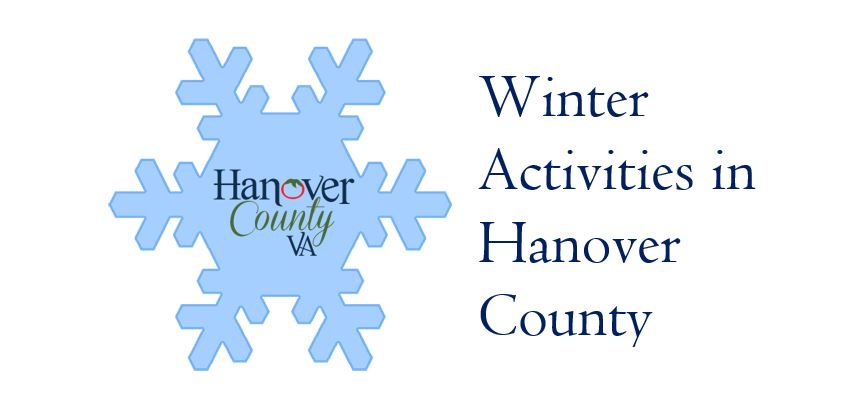 Harsh winter weather and short days can take its toll, but thankfully, in Hanover County there is no shortage of things to do to warm your spirit. Here is a list of some mood-lifting activities.
Hanover County Parks & Recreation
Various Events – Ongoing
From exercise classes and sports to seminars and art classes, Hanover County Parks and Recreation has something for everyone!
Various Events – Ongoing
For your enjoyment, James River Cellars Winery is open seven days a week. Experience their wine with unique food pairings such as donuts, cupcakes or Girl Scout cookies!  Themed food and music events are also on the calendar of events. Try your hand at flowering arranging or painting while also enjoying the winery's offerings.
Center of the Universe Brewing
COTU Chocolate Fest – Saturday, February 9, 2019
Don't wait until the last minute to go shopping for your sweetheart on Valentine's Day. This intimate setting will feature some of Richmond's finest chocolatiers alongside handcrafted jewelry, artisan gifts, and flower arrangements in the brewery's Private Events room. Publix Aprons Cooking School Richmond will be there with a Cooking with Chocolate demonstration and will also provide a light menu for the day.
 2nd Annual Southern Food Festival and Amateur Southern Dish Competition – Saturday, March 23, 2019
Incredible food vendors will each show off their Southern Food Specialty with savory $3 small plates for purchase. Live music entertainment and two special beer releases will add to the festivities. Enter your own Southern Dish for a chance to win prizes.
Virginia Repertory Theater at Hanover Tavern – March 15 – April 28, 2019
Enjoy a production performance at the Tavern's theater. Pulitzer Prize-finalist Broadway Bound follows the blockbuster success of Virginia Rep's 2015 production of Brighton Beach Memoirs, the third installment of Neil Simon's autobiographical trilogy. The play finds Eugene, and his older brother Stanley, trying to break into the world of show business as professional comedy writers. When their material is broadcast on the radio for the first time, the Jerome family is pushed to the brink as a thinly-veiled comedic portrait of themselves is broadcast across their community. Enjoy dinner before the show at the Tavern's onsite restaurant.
Various Events – Ongoing
The Depot, a unique space located next to the Ashland Meat Company at Cross Brothers, hosts numerous craft workshops and specialty markets. For a unique dining experience, the venue is planning to offer pop-up dinner events featuring local farms.
Various Events – Ongoing
The newly refurbished 70-year-old Ashland Theatre currently offers first-rate feature films. Live music is also coming to the theatre beginning in March 2019!
The Montpelier Center for Arts & Education
Various Events and Classes – Ongoing
Stroll through the various galleries featuring the works of local artists or take a class such as flower arranging, block printing, drawing or painting.