Hanover's Perspective
UK Manufacturing Company Invests in Hanover County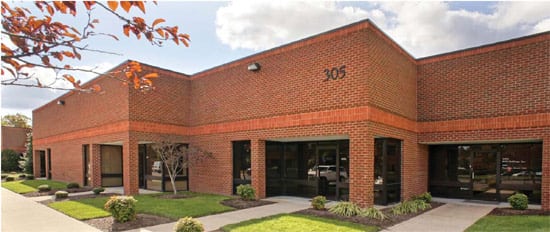 Pryor Technology Inc., a world leader in the manufacture and design of both traditional and innovative marking, identification and traceability solutions, will open a facility in Hanover. The 5,000 square-foot manufacturing center will have the capacity to employ 10 people.
"Having exported to the U.S. market for over 30 years and built a strong brand presence and customer base across the country, the Pryor Group is delighted to be improving its customer service and local technical skills by opening this new facility and employing local staff," said Alastair Morris, Vice President of Pryor Technology, Inc.
"Hanover County is pleased to welcome another U.K. based company to the Hanover Business Center," said Angela Kelly-Wiecek, chairman of the Hanover County Board of Supervisors and Vice Chair of the Greater Richmond Partnership. "This strategic location within close proximity to I-95 will allow Pryor Technology to effectively serve their clients and prosper in Hanover County."
Founded in 1849 in Sheffield, UK, a hub of manufacturing and the birthplace of stainless steel, the company's success is built on providing solutions for all manufacturing industries, with extensive expertise in aerospace and automotive standards.
"There was an option to be close to the Rolls-Royce facility just south of Richmond, where Pryor supplies marking services," said Barry Matherly, President/CEO of the Partnership. "We successfully convinced Pryor to consider the Richmond Region for its first US operation."
The manufacturing firm signed a lease at 303 Ashcake Road in the Hanover Business Center. Operating from sites in the UK, France and India, Pryor serves an extensive customer base, supported by a comprehensive distributor network in countries across the globe.
"As other U.K. prospects view the success of their peers in establishing facilities in Hanover County, those companies will likely take a closer look at locating in here," said Susan Deusebio, deputy director of Hanover County Economic Development.
ITL Virginia Inc., the U.S.-based subsidiary of Integrated Technologies Limited (ITL) headquartered in Kent, England, located in Hanover County in 2013. The company moved from the Dominion Resources Incubation Center and into the Hanover Business Center in 2014. In 2007, Porvair, a U.K. based filtration manufacturer, established its U.S. office in the Lakeridge Business Center in Hanover County. In 2016, Porvair expanded into a new facility on Business Lane in Ashland.