Hanover's Perspective
Downtown Ashland Association Awarded Grants for Entrepreneurship Programs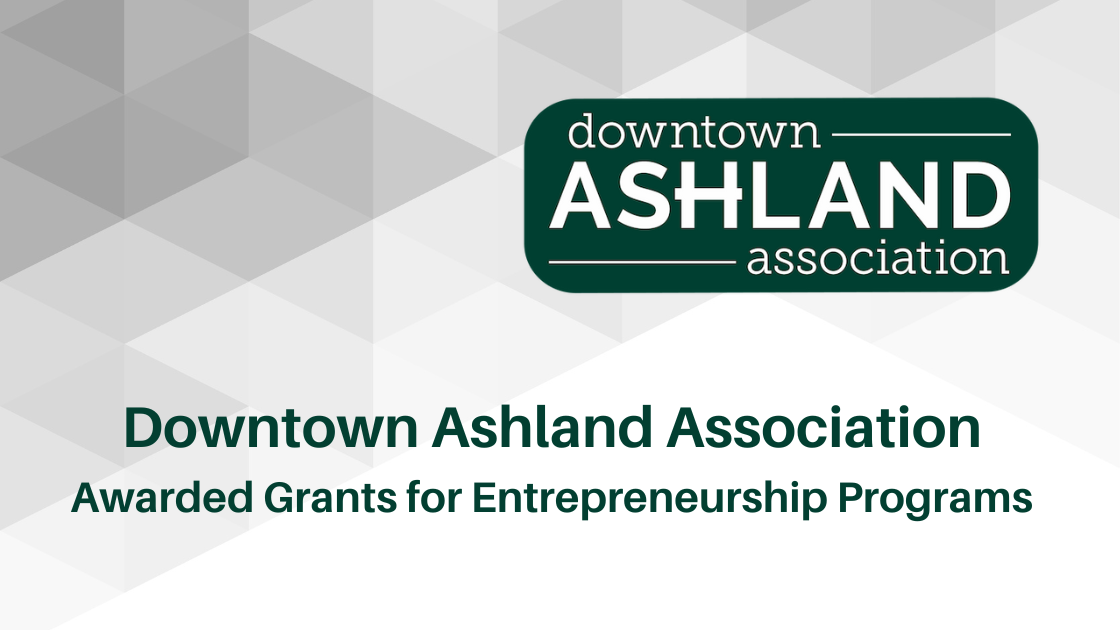 The Virginia Department of Housing and Community Development has announced a two-grant award totaling $175,000 to Downtown Ashland Association, aimed at boosting economic development and community engagement in the historic town of Ashland, Virginia. The grants will fund programs in 2023 and 2024, with a primary focus on revitalizing Downtown Ashland and promoting entrepreneurship in the area.
"We're thrilled with this opportunity to enhance Downtown Ashland as the center of our community by cultivating downtown businesses, celebrating historic character, and forging community partnerships," says Downtown Ashland Association Executive Director Maggie Beal Longest.
The Ashland and Hanover Entrepreneurial Ecosystem Program received a substantial allocation of $100,000. This initiative is designed to foster connections within the Ashland and Hanover County small business community and includes the following key components:
Community Building: Programs will engage entrepreneurs throughout our community to foster the creation of new business networks.
Innovation Workshops: Specialized workshops will be offered for startup and existing business owners to enhance their skills and knowledge in key areas, including online marketing, funding and investment, and workforce recruitment.
Partner Programs: The initiative will connect local entrepreneurship programs, including collaboration on the Center Street Pitch Competition, Leadership Hanover, and AgX.
To ensure the success of the Ashland and Hanover Entrepreneurial Ecosystem Program, the Downtown Ashland Association will collaborate with key partners, including Dominion Energy Innovation Center, Hanover Chamber of Commerce, Town of Ashland, Hanover County Economic Development, and other local organizations.
The Downtown Ashland Revitalization Program received a generous award of $75,000. This design program is set to inspire commercial real estate development in the heart of Ashland and will include:
 Community Engagement: A series of stakeholder meetings and public input sessions will be organized to engage the community in envisioning the future of Downtown Ashland.
Architectural Expertise: Architects will be hired to provide expert recommendations for the design of future commercial development in Downtown Ashland, with the aim of simplifying the process for potential investors.
Renovation Grants: Business and property owners in the downtown district will be offered grants to support renovations, ultimately enhancing the customer-friendly nature of Downtown Ashland.
The Town of Ashland's Planning & Community Development Department will collaborate closely with the Downtown Ashland Association on this endeavor. Support will also be sought from the Town of Ashland's Planning Commission and the Economic Development Authority to ensure the success of current and future revitalization projects.
"We look forward to partnering with Downtown Ashland Association to encourage revitalization in the downtown district. The grant funding will help fulfill the Town of Ashland's commitment to make decisions with an eye toward future generations," said Town of Ashland Director of Planning & Community Development Nora Amos.
The grants from the Virginia Department of Housing and Community Development represent a significant investment in Ashland and Hanover, VA. These initiatives reflect Downtown Ashland Association's commitment to building a vibrant and inclusive business community that offers residents, visitors, and newcomers a unique and welcoming experience.
About Downtown Ashland Association
Downtown Ashland Association is a community non-profit organization that works toward a strong and vibrant future for Ashland, Virginia. Through marketing initiatives, special events, business engagement, historic preservation, and more, Downtown Ashland Association contributes to the town's vitality by deploying our time, funding, and voice on behalf of the community.