Hanover's Perspective
Buckingham Branch Railroad Showcases Transload Facility in Hanover County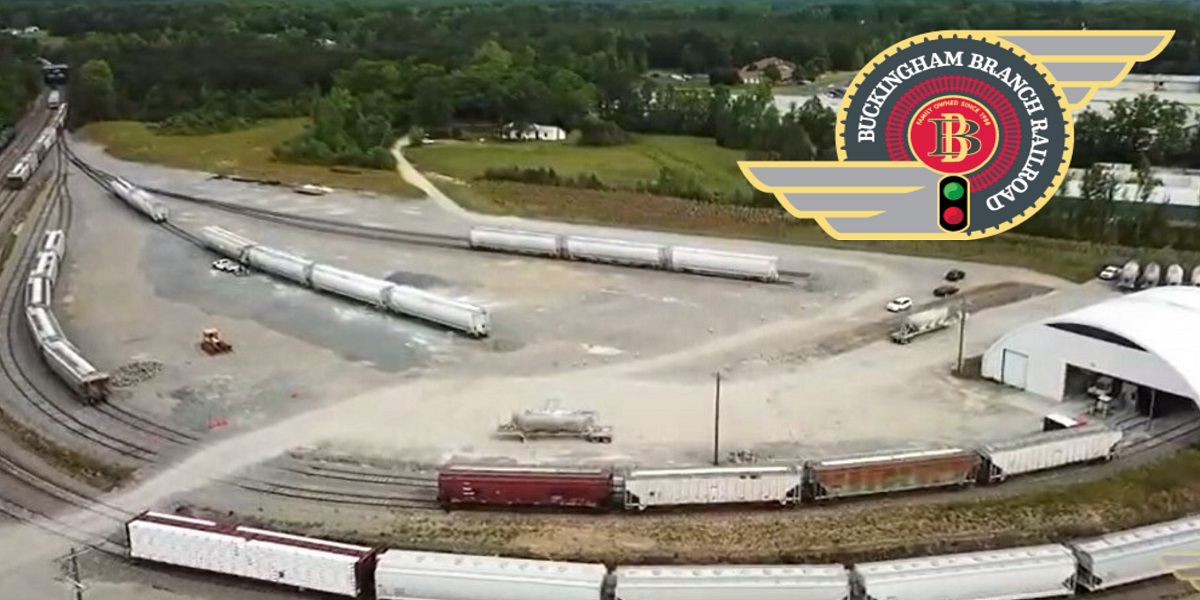 Started in 1988, the Buckingham Branch Railroad is a family-owned, short line railroad that operates in Virginia with 280 miles of track, seven train crews, 14 locomotives, and more than 40 freight customers.  Over the years, the railroad company has developed a reputation for dependability and flexible service that responds effectively to the changing needs of freight customers in todays' logistics and transportation market.  Through three interchanges each with CSXT and Norfolk Southern, customers can reach freight markets anywhere in North America.  The company also operates passenger excursion trains on the Buckingham Division in spring and fall, as well as Santa trains during the holiday season.
In 2018, the Commonwealth Transportation Board awarded a $450,000 grant to support Buckingham Branch Railroad's Doswell Transload Facility expansion project in Hanover County. The expansion, completed in 2020, added 22 railcar spots and enabled the facility to support Nestle-Purina Petcare Company's $12.4 million factory expansion in King William County. The Doswell Transload Facility is conveniently located near Highway Route 1 and Interstate 95 and is within a 60-mile radius of Washington D.C., Richmond, Charlottesville and Hopewell.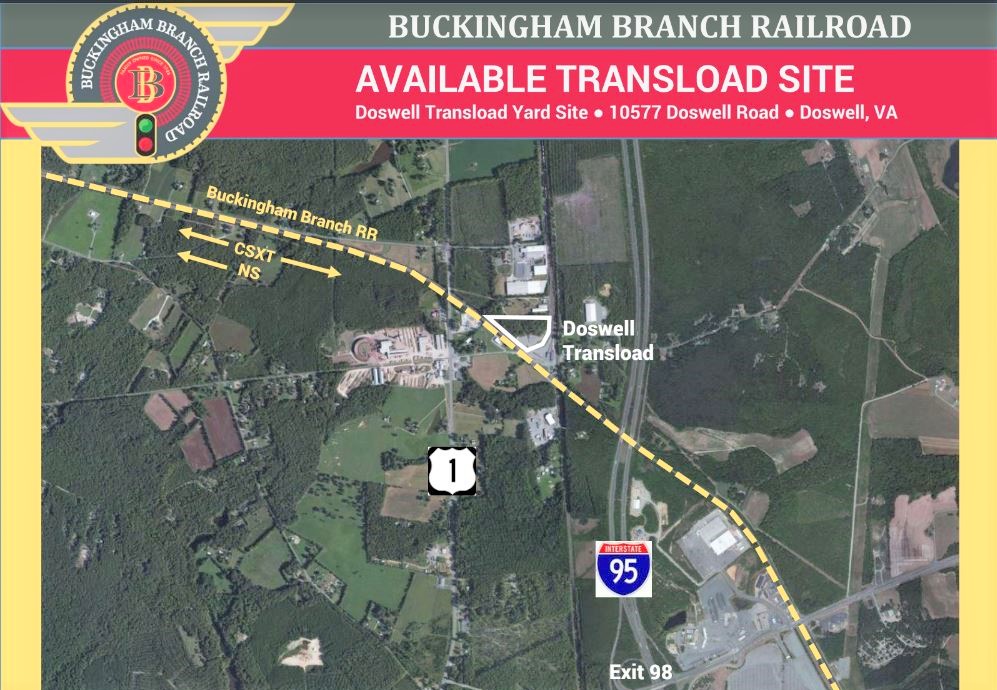 As the fastest growing sector of the rail freight industry, transload freight service combines long distance rail delivery with the first or last few miles by truck to or from a customer's industrial facility. With more than 30 years of providing transload service, Buckingham Branch Railroad has 12 transload locations across its four rail divisions. The availability of the railroad's transload service means that a customer's industrial or distribution facility can take advantage of the cost savings of long distance rail freight transport even without the customer being located on one of the Buckingham Branch rail lines.
To view a video of the Buckingham Branch Railroad Doswell Transload Facility, click here.
For more information, contact Brian Freeman at brian.freeman@buckinghambranch.com or call (434) 983-3300.