Hanover's Perspective
Craft Beverage Destinations in Hanover County, VA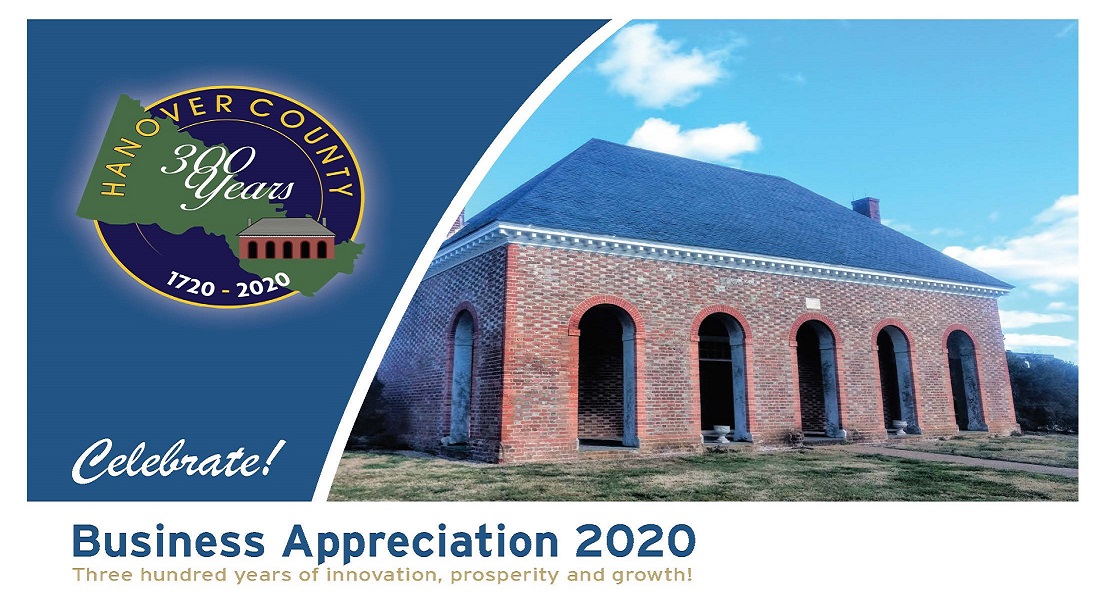 To commemorate business appreciation during the 300th anniversary of Hanover County, the Department of Economic Development is recognizing the county's tourism and hospitality industry featuring historical, cultural, leisure and entertainment entities and businesses.  Hanover's tourism assets contribute a significant amount to our local economy with visitors spending over $258 million and generating over $5 million in additional tax revenue in 2018.
Throughout the month of May, we invite you to visit us at www.HanoverVirginia.com and our social media platforms as we highlight many of these assets to inspire and encourage local support, as well as show our appreciation, for all that our businesses and organizations do to make Hanover a wonderful place to live, play, learn and visit!  Also, check out the new "See and Do In Hanover County" App!
---
Aside from its history-related attractions, Virginia is drawing droves of tourists for agritourism and its growing craft beverage industry with more than 240 breweries, 300 wineries, and dozens of distilleries and cideries. The growing popularity of this industry can be directly attributed to the creativity of its makers. It's the craftspeople, event planners, and friendly staff that allow a leisure experience to be truly unique and memorable. The Greater Richmond area has more than 30 craft breweries as part of its Richmond Beer Trail, and was named #1 Beer Destination in the World for 2018 by Vinepair.
Hanover County is no exception to Virginia localities contributing to the formidable taste offerings and unique experiences of these frequently visited establishments. The following homegrown small businesses offer award-winning products, diversified settings and events, and simply put, are fun places to kick back, relax and have some fun!
Castle Glen Estates Winery (Facebook) – Established in 2014, Castle Glen has become a premiere winery in Virginia. The Cowdrey family planted their first vines in 2009 on their Doswell, VA estate, and by 2015, began selling wine to the public. As a boutique winery, their entire wine making process is carefully controlled using minimal chemicals and sustainable farm practices. The winery hosts its own outdoor events, but is also available to host family and corporate events and weddings.
Center of the Universe Brewing Company (COTU)– Located on Air Park Road in Ashland, COTU is a full production brewery started in 2012 with a spacious tasting room and outdoor beer garden with pergolas intertwined with hop plants. Owned and operated by brothers, Chris and Phil Ray, the brewery boasts an impressive list of distributors and sales territories, and its products can be found at venues such as The Diamond during Richmond Squirrels ballgames and Kings Dominion. Be sure to check COTU's events page on Facebook for special events, live music, food trucks, Bingo nights and more.
Origin Beer Lab (Facebook), sister company to Center of the Universe (COTU), serves as a site for experimental brewing. As COTU continues to increase its footprint in Virginia, Origin's space allows for more room and an adequate system for testing, tweaking, and creating new beers. Located in the heart of downtown Ashland in the former J.G. Hughes Pharmacy building (circa 1901), Origin Beer offers a unique indoor/outdoor space to enjoy their offerings while watching the trains go by on Railroad Avenue.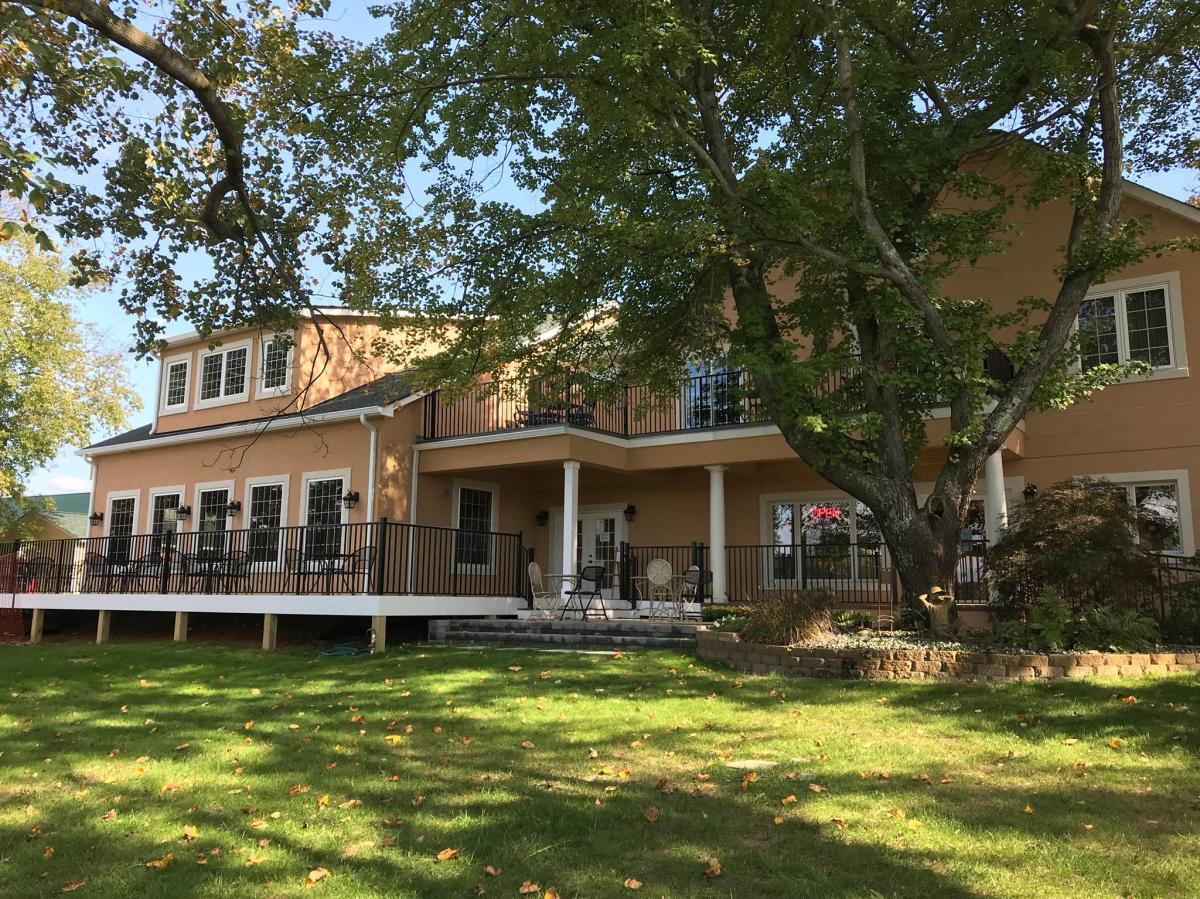 James River Cellars Winery (Facebook) – Opened in 2001, James River Cellars is a family-owned and operated winery offering award-winning wines from Virginia grown grapes. Located on Washington Highway in Glen Allen, James River Cellars offers a blend of urban convenience with quaint rural appeal. Enjoy a relaxing drink while capturing the view from the terrace, the beautifully landscaped patio or the recently added spacious outdoor deck. In addition to current release wines, the newly expanded tasting room includes a gift shop with many tastefully selected items for the wine enthusiast. There is always something special happening at James River Cellars, including seasonal Fridays on the Patio with live music, food vendors and wine tasting.  The winery's Tuscan style event room or beautiful grounds are available to rent for private events, weddings and business meetings. James River Cellars is open seven days a week, and families with children and pets are always welcome.
White Plains Farm and Vineyard (Facebook), located on an historic farm in Old Church, is a family-run, microfarm winery producing small barrels of premium wines. The vineyard is hand farmed for extremely low yields to produce wines of exceptional quality and character. Visitors can arrange for a visit to the farm to enjoy a glass of wine at the garden house with vintners, Ashley and Chris Peace, by visiting their website. White Plains is also available to host weddings and events.
Sleepy Fox Distillery: Opened in early 2018, Sleepy Fox Distillery is currently in the midst of relocating from Winding Brook to its new store-front on North Washington Highway. The craft distillery offers a variety of quality spirits including moonshine, bourbon, and maple whiskey. Visitors are welcome to sample their products and specially-crafted cocktails at the tasting bar, or purchase bottles to go. Like them on Facebook to get updates on their progress!