Hanover's Perspective
Four Hanover County & Town of Ashland Tourism Initiatives Receive VTC Grants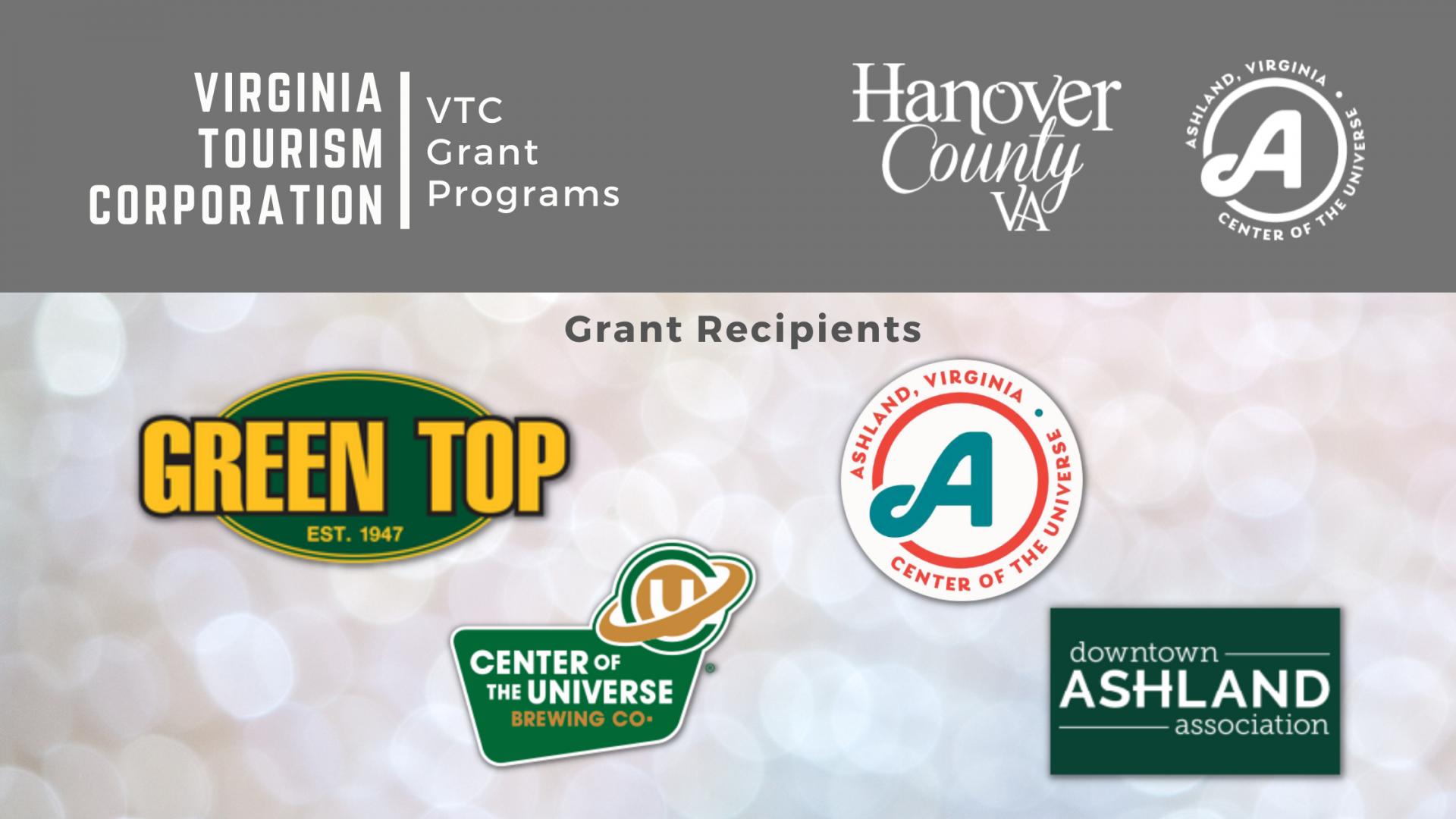 Green Top Sporting Goods, Center of the Universe Brewing Company, the Town of Ashland, and the Downtown Ashland Association were recently awarded grants from the Virginia Tourism Corporation (VTC).
More than $2.7 million in matching grant and reimbursable sponsorship funds will be awarded to 259 local and regional tourism programs as part of the Virginia Tourism Corporation's (VTC) Marketing Leverage Program (MLP) and Regional Marketing Program (RMP). These funding programs are designed to leverage local marketing dollars with matching state funds to increase visitation and traveler spending. During this funding cycle, local partners will commit more than $12.4 million to match the VTC funding, providing more than $15 million in new marketing activity. The funding will be awarded to 215 local and regional tourism entities, ultimately impacting 259 programs and more than 1,000 combined partners.
"Tourism is a major economic driver for the Commonwealth of Virginia, providing and creating good jobs and injecting critical dollars back into our communities," said Governor Glenn Youngkin. "Virginia's tourism industry has been unrelenting in its recovery efforts, developing innovative and best-in-class strategies to bolster the economy. These grant funds will help continue that momentum, further underscoring that Virginia is open for business and is the best place to live, work, and travel."
Green Top Sporting Goods, celebrating its 75th anniversary and hosting its fifth Outdoor Expo this year, has received a $10,000 Recovery Marketing Leverage Program Grant and a $20,000 Virginia Special Events & Festivals Program Grant to help promote and offset production costs of the 2022 Green Top Outdoor Expo occurring on October 1 and 2, 2022.  This free family-friendly event is the largest outdoor retailer show in Virginia featuring more than 200 sporting-life vendors, product demos, and exhibits, industry expert meet & greets, great food, live music, Kid Zones and much more.
"The Hanover County Department of Economic Development is happy to have played a small role in assisting Green Top with their VTC grant application.  Green Top, along with our other local grant recipients play an integral role in our regional tourism ecosystem and economy,"  said Linwood Thomas, Director. 
Other grant recipients in Hanover County and the Town of Ashland include:
Center of the Universe Brewing Company: $6,700
Town of Ashland: $20,000
Downtown Ashland Association: $5,000
To read the governor's press release, visit the Governor of Virginia Newsroom.
For more information about Virginia Tourism Corporation, visit VATC.org.