Hanover's Perspective
Hanover County Contributes to Virginia's 2020 Gold Shovel Award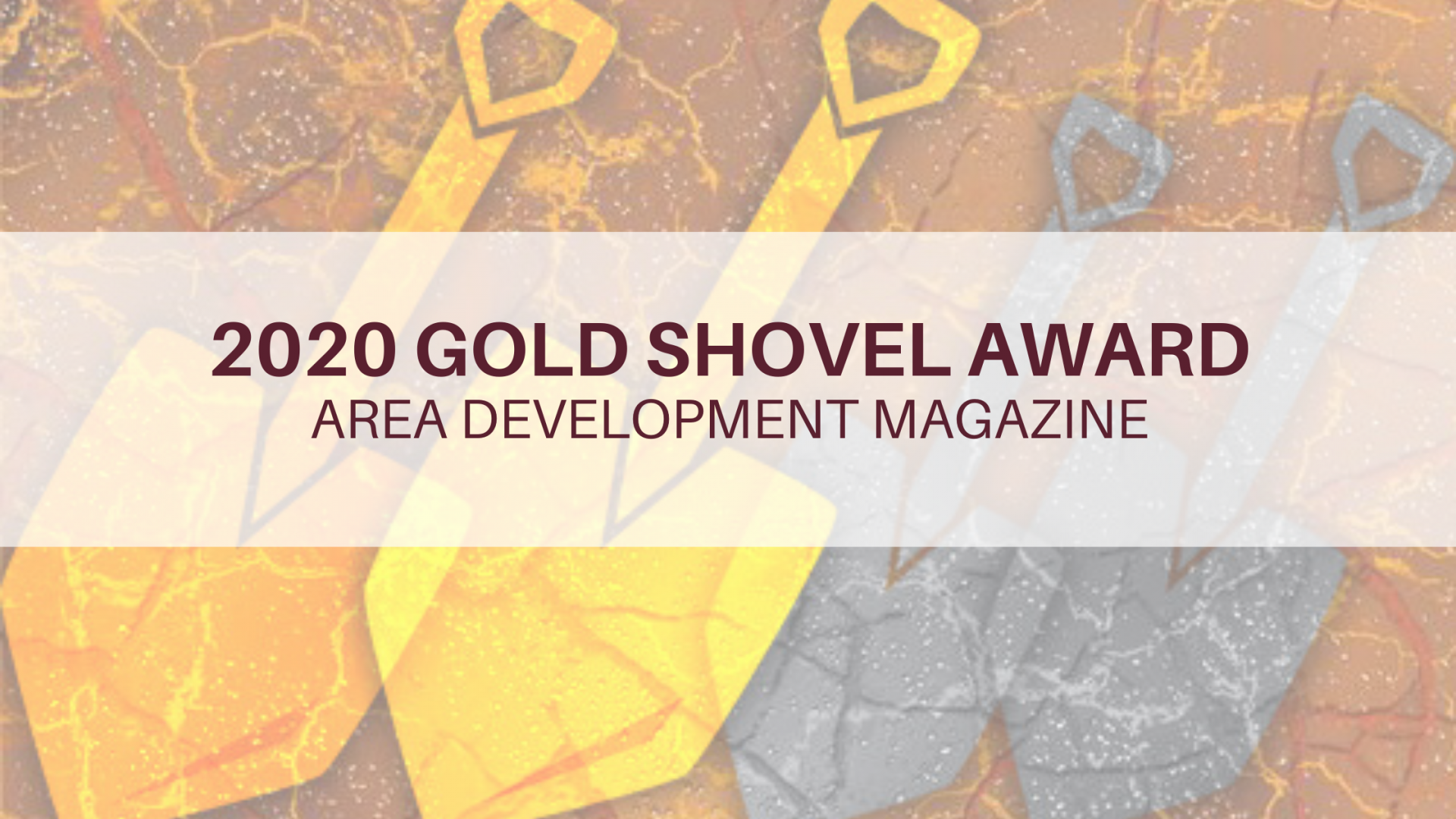 Virginia was recently recognized by Area Development magazine as a top state for job creation and investment during 2019, winning a prestigious 2020 Gold Shovel Award.
Shovels are awarded to states that have produced the best and most jobs per capita and limited to the top 10 projects in various industry categories. Helping to secure the award for Virginia and topping the distribution category for the state was Hanover's announcement of the $206 million Wegmans regional distribution campus creating 700 new jobs.
Wegmans Food Markets, Inc., a grocery retailer with stores throughout the Northeast and mid-Atlantic regions, announced its decision to locate in Hanover County in December, 2019. Wegmans has been on the list of FORTUNE 100 Best Companies to Work For since 1998 and is one of the few companies that has made the list for the last 21 consecutive years since its beginning. "It is exciting to add Wegmans to the growing list of major corporations that see Hanover County as a destination of choice, due in large part to our cost of doing business, strategic location along the eastern seaboard, and expedited planning processes," said Hanover County Director of Economic Development Linwood Thomas. "Wegmans will create hundreds of good-paying jobs well above our average prevailing wage, and at full buildout, will be one of our largest taxpayers."
Area Development's annual Gold and Silver Shovel Awards recognize states for their achievements in attracting high-value investment projects that will create a significant number of new jobs in their communities. Using a combination of weighted factors including the number of new jobs to be created in relation to the state's population, the combined dollar amount of the investments, the number of new facilities, and the diversity of industry represented, five states achieving the highest weighted overall scores are awarded Area Development's Gold Shovels in five population categories.
Virginia's Top 10 projects can be viewed by clicking the "Top 2019 Projects By State" slideshow button in the magazine article linked above.