Hanover's Perspective
Hanover County Creates Job Referral App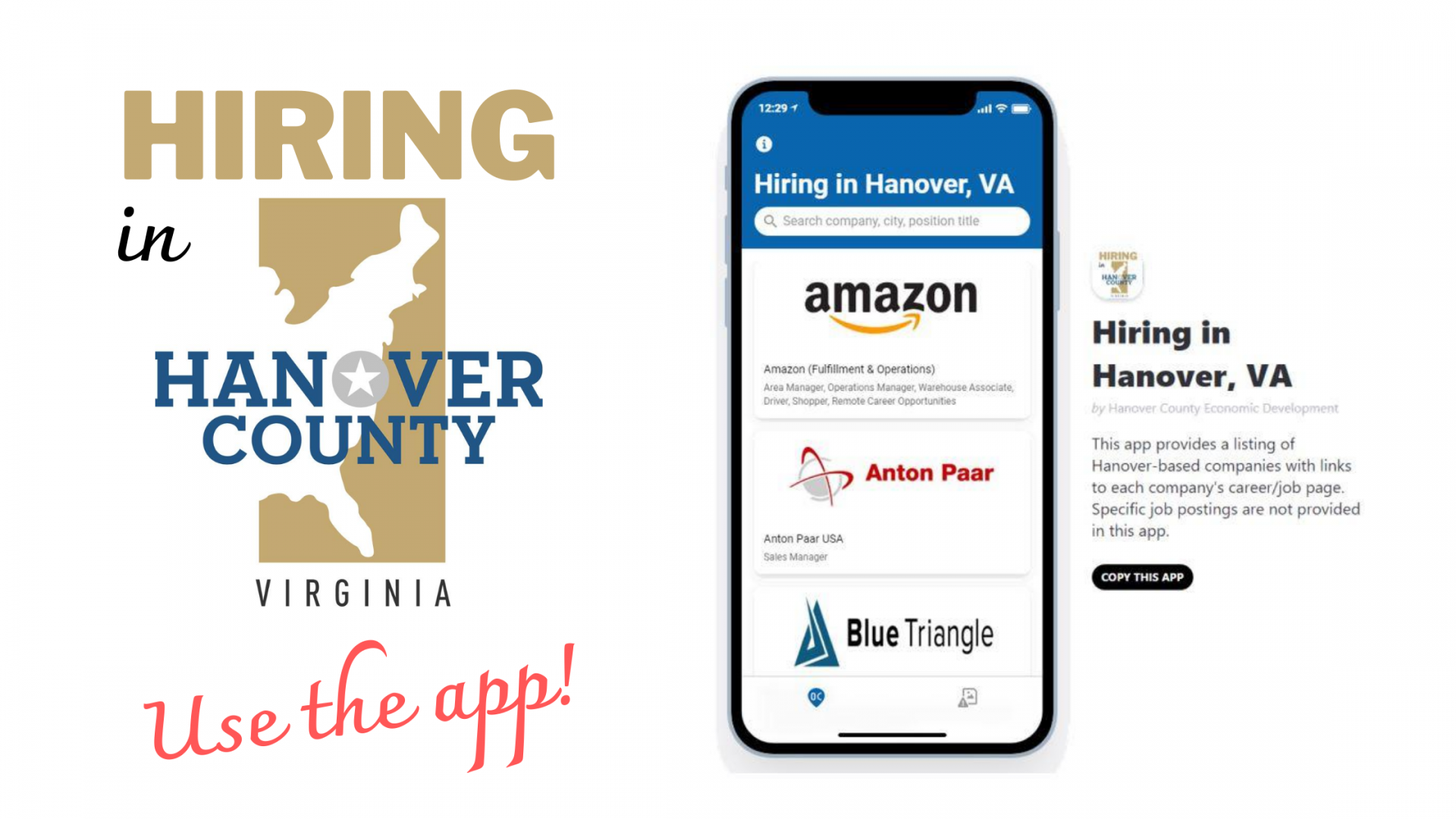 Hanover County Economic Development has created the department's newest app – Hiring in Hanover, VA.  While not designed to list individual job postings, the app provides direct links to the business' job page or job search website of Hanover-based companies. Each listing also includes representative job openings, a description of the company, address information, a link to the company's website, and additional instructions about accessing local jobs on each company's web page.
The app's search feature will allow employment seekers to filter results based on keywords.  For instance, searching the keyword "sales" will result with a list of Hanover companies that have indicated that they regularly hire sales associates and is included in its representative job openings.
Hanover businesses that would like to be included on the app can apply here.  Businesses are required to provide a link to the website location of the job-listing. The job link may refer to a company's own online jobs  page or another job-listing website such as Indeed, Monster or Craigslist.
"Our primary goal in creating this app is to provide an easy-to-use resource to help connect Hanover-based companies and potential job candidates," said Jessica Hartness, Existing Business Manager at Hanover County Economic Development.  "Hanover enjoys a diversified industry base along with a skilled and capable labor pool.  We are hoping that this app assists with marrying the two."
For more information about the app, please contact Jessica Hartness, Existing Business Manager at jrhartness@hanovervirginia.com or call 804-365-6459.